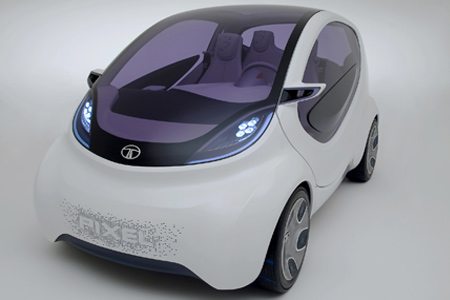 The Tata Pixel concept car can perform a u-turn in as little as 3 meters of radius space.  How?  It sports a prototype transmission called "infinitely variable" that can independently spin each rear wheel in an opposing direction allowing the car to maneuver similar to that of a tank.
Even though it looks incredibly like a spaceship, it has some very high tech qualities, namely the tablet pc that seems to drive and control the whole thing.  It also looks like the accompanying slate is detacheable, so you can take it with you for the work day.
The car debuts at the Geneva auto show, but whether it ever comes to market is unknown.