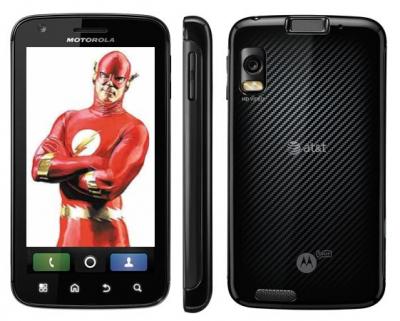 On March 18th, Flash 10.2 will be arriving on Android devices, according to Adobe.  The updated version will support Android 2.2 (Froyo) and 2.3 (Gingerbread) devices which meet the Flash Player hardware system requirements, and a beta release is scheduled as well for Android 3.0 (Honeycomb) tablets.
However there are some interesting things to consider.  First off, Flash won't render directly in the browser window, at least not for 2.2 and 2.3 devices.  Flash Player rendered content will continue to be placed in a separate window on top of HTML in the Android 2.2 and 2.3 browsers.  However, Honeycomb devices can render the flash content directly, requiring no layering.  As a matter of fact, HoneyComb devices will be the only devices that can take advantage of Stage Video rendering pipeline, which is said to reduce CPU intensity and increase frame rate.  Lastly, a new soft keyboard will be available to developers via an ActionScript API.
Here are the gadgets, tablets and phones which 10.2 will support:
Acer Liquid
Acer Stream
HTC Desire
HTC Desire Z
HTC Desire HD
Droid Incredible
HTC Evo 4G
HTC Inspire 4G
Nexus One
T-Mobile MyTouch
T-Mobile G2
Droid
Droid 2
Droid R2-D2
Droid Bionic 4G
Droid Pro
Droid X
Motorola Atrix
Motorola Cliq
Motorola Milestone
Nexus S
Samsung Epic 4G
Samsung Fascinate
Update: The Flash 10.2 version has been leaked, and some have already installed it.  Check out the video for a sneak peak…..