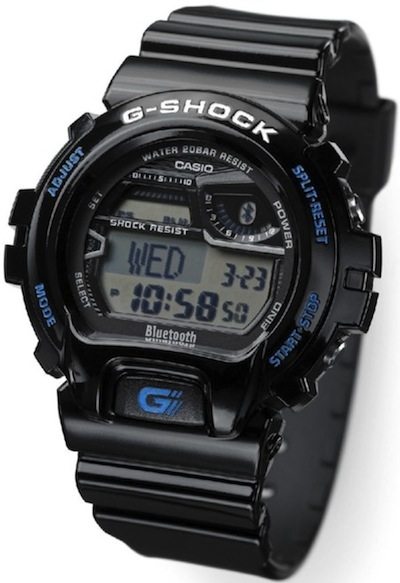 Casio's next timepiece in the G-Shock line will feature support for Bluetooth 4.0.  What does that mean?  Well, it allows you to pair the watch with your phone.  Aside from alerting you of incoming calls, emails and text messages, it will sync with your phone's time.
As mentioned, this watch will use Bluetooth 4.0, which is apparentely so power efficient that it allows for a two year battery life on a standard watch battery.  It's also rumored that it will include a vibrate/alarm function to help you locate your smartphone, or perhaps even vice versa, enabling you to locate the watch.
Currently, there's no mention of a price or launch date, but since no phones currently sport Bluetooth 4.0, it might be a while.