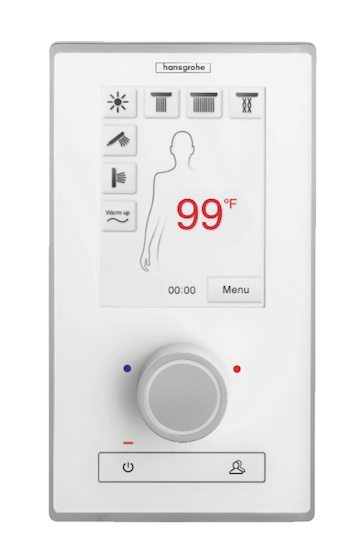 Hansgrohe can transform the bath in more ways than one. The company is pleased to introduce RainBrain, a new electronic computer system for the shower. Created in collaboration with Hansgrohe's long-time design partner, Phoenix Design, the visually appealing interface is also intuitive and easy-to-understand. RainBrain brings intellect to the bathroom and has already garnered praise in Europe, as the product was awarded the iF Communication Design Award.
Much like a tablet, RainBrain is outfitted with an electronic touchscreen panel that allows users to control five individual functions, of which any three can be used simultaneously. Extremely user friendly, the system turns on and off with just one touch and can be preset for up to four people. All the important functions, such as spray mode and temperature are presented in a logical arrangement along the top of the screen. Easily identifiable icons flanking the left hand side can be used to manage the hand shower and side showers. Beyond the basics, the system's warm-up function flushes out cold water and automatically adjusts to the preset temperature as soon as it is turned on – preparing the shower for instant enjoyment.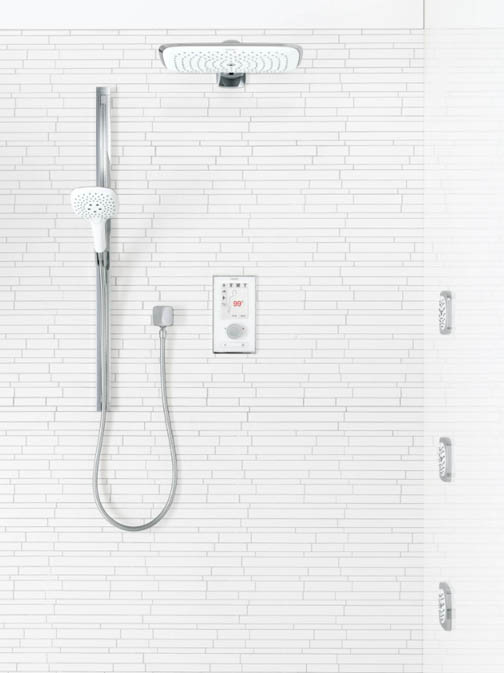 Options for water cascade, hot/cold shower alternation and music selection via a Bluetooth® compatible smartphone or media player are easily accessible via the menu function. The central knob also controls temperature and has a convenient on/off push pause feature. In addition, the home screen provides a visual display of the status of the overall system. Temperatures and time are illuminated and easy to read. Large-scale pictograms featuring animation and color-coding indicate the activity of the individual showerheads. Transitions between the various screens produce clear sequences of commands. The electronic anti-scald system protects children and adults from being exposed to high temperatures by accident. RainBrain is available in a chrome and white/chrome finish and measures 5 3/8" x 9 5/8".  In addition, RainBrain is cUPC® listed by IAPMO R&T, and approved for use in the Commonwealth of Massachusetts.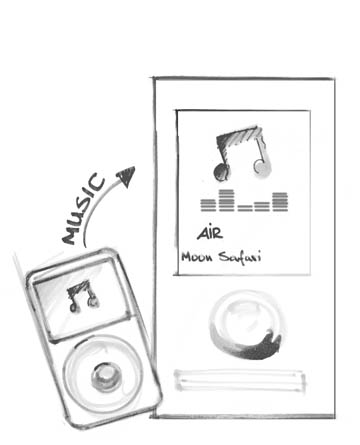 According to Russ Wheeler, president of Hansgrohe North America, "This innovative system revolutionizes the shower experience. As its name suggests, it brings intelligence to the shower, and seamlessly responds to the user's specifications with the touch of a finger.  As smartphones, tablet computers, and other personal electronic devices become more and more a part of our daily lives, it was only natural to bring this technology into the bathroom. While engineered to suit Hansgrohe's range of offerings, the system can be used for Axor products as well."