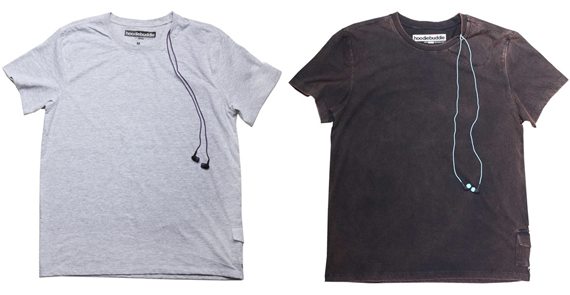 The company Hoodie Buddie are now offering a summer version of their product, the Hoodie Buddie HB3 T-Shirt.
It offers the same machine washable headphones and a stash pocket for storing your iPod.
They're available for $20 each in a variety of washes, colors and finishes.
You can get them here.
Or look at their whole line on [amazon_link id="B004CNFYAW" target="_blank" ]Amazon[/amazon_link]
Check out the video review by Justine Reviews…..