Facebook has partnered with Skype to offer Video Chat service….for FREE!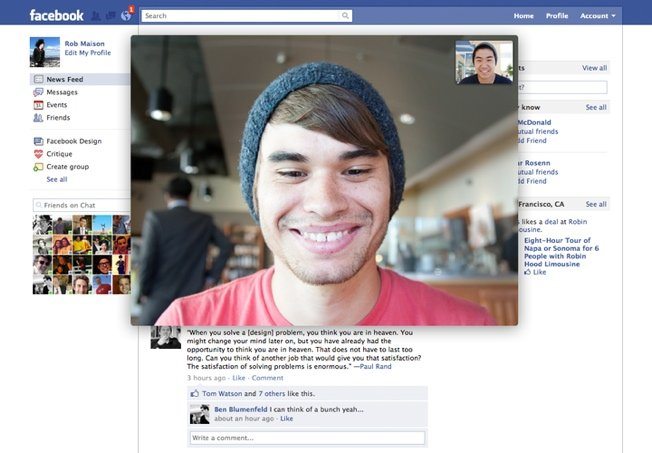 Facebook just announced a major addition to the world's most popular social network.  It's VIDEO CHAT!
Through a partnership with Skype, Facebook video users will now be able to video chat with each other through the company's new free service.
The service works just like Skype's standard video calling service, but video calls can be initiated right from within the Facebook website with a simple click.
"A few months ago, we started working with Skype to bring video calling to Facebook," Facebook wrote on its blog. "We built it right into chat, so all your conversations start from the same place. To call your friend, just click the video call button at the top of your chat window."
Facebook video calling will roll out to all users over the next few weeks.
Check out the promo video from Facebook and Skype…..