ioSafe brings the reliability of SSD to their SoloPRO Fireproof drive family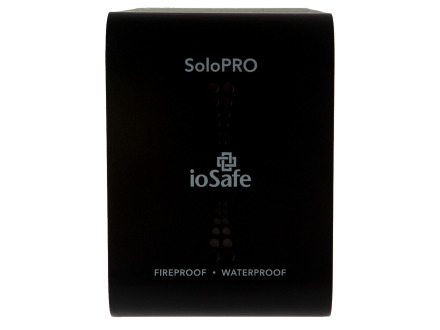 Remember back in the day when marketing companies would scare the crap out of you, convincing you that backing up your computer or server data was a matter of life or death?  Well while there's different ways to back up your information these days, whether it be in the 'cloud' or on a drive, the fact remains that keeping information secure is still as important as ever….if not more so.  These days, information is probably more valuable than real estate, and securing that information should be thought of exactly the same as if you were taking out life insurance.
Star Rating: 
Cost: Starts at $1,499
Where to Buy: ioSafe online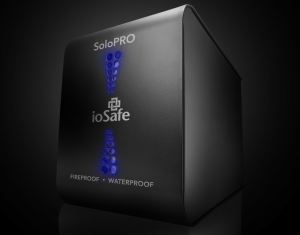 Digital data encompasses our lives– from movies, to photos, to scanned documents, to software, to business assets & intellectual property– everything that we deal with in our daily lives is usually stored digitally.  There's nothing more scary than to discover that your family photo album you've collected over decades (and digitally stored) is GONE…gone forever because you didn't back it up. Or if a hurricane, tornado, or some other natural disaster hits your office, data can be lost.  The ways this delicate information can leave the face of this earth are countless. ioSafe wants to eliminate that worry with its new disaster-proof SoloPRO solid state drive.
Solid State is so much more reliable than HHD because it has less moving parts, it's more reliable, and it's fast.  The new SoloPRO SSD is the company's flagship backup solution, and it is pretty slick.  With solid state performance, military grade drive casing, and business class eSATA connectivity, the ioSafe SoloPRO SSD is the most rugged external hard drive in the world.  Did I mention it's fast?  This thing flies, and it weighs a ton…..surely due to its armor (read on).
It's designed to withstand almost any disaster including fires, floods, and building collapses.  It's also got this thing called 'ArmorPlate technology', which can protect data from 5000-lbs crush forces, 1000-G-shocks and 20-foot drops into rubble.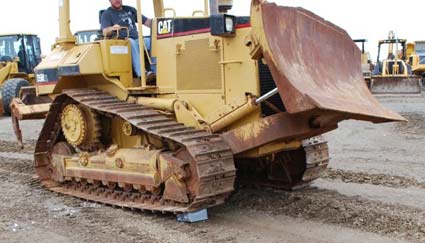 Along with standard ioSafe SoloPRO fire and water protection, the ioSafe SoloPRO SSD is an "aircraft black box" for your digital business. In other words, if your entire office blew up, the SoloPRO SSD would still be standing…(or sitting, depending on where you put it). Plus, the eSATA/USB 2.0 interface gives you maximum compatibility and speed across almost any operating system, including Windows Server, Linux, PC and Mac.
The ioSafe SoloPRO SSD is a great way to protect customer databases or to secure regulated information including patient records (HIPAA, SOX, etc) or credit card information. Simply put, the ioSafe SoloPRO SSD is the ultimate business class external hard drive.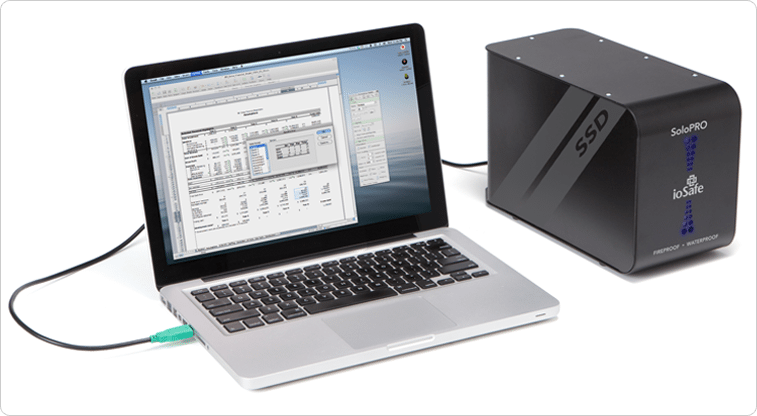 Building off its Solo desktop external hard drive, ioSafe says that the SoloPRO SSD is "the world's first solid state external hard drive built to protect data from building collapse, fires, and floods."
The SoloPRO attaches to a computer using a standard USB connection.  And setup is so easy, it's almost silly.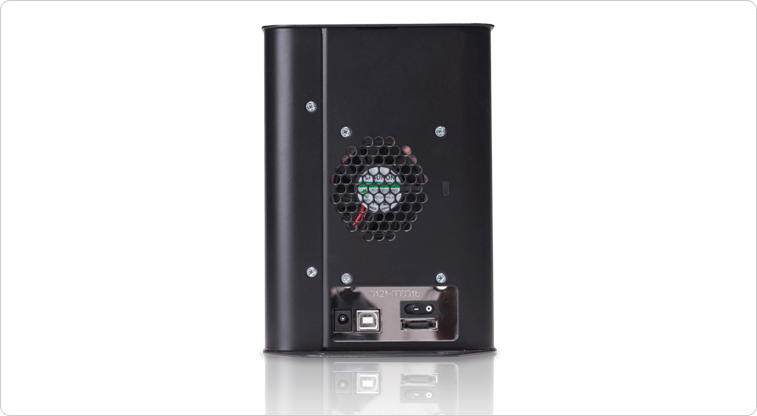 It also features ioSafe's HydroSafe, FloSafe, and DataCast technologies, and the SSD maintains cool temperatures, even in fire or complete water submersion.
The ioSafe SoloPRO SSD comes with ioSafe's Data Recovery Service, a policy crafted by ioSafe to help customers recover from any data disaster including accidental deletion, virus or physical disaster.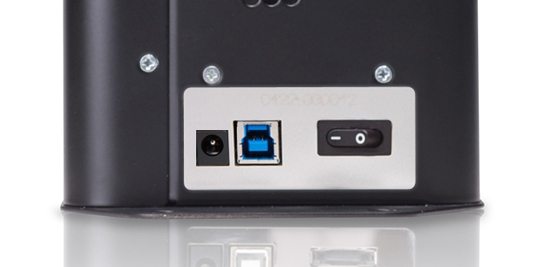 ioSafe CEO Robb Moore says the Solo SSD sports USB interface, enabling fast data transfers and compatibility with almost any Microsoft, MS Server, Linux, or Mac OS. "The ioSafe Solo SSD can be used alone or in conjunction with any offsite or online backup strategy to add real time, zero data loss, synchronous disaster protection to any data that sits vulnerable," he says.
"Small businesses that struggle with disaster recovery and regulatory compliance, such as HIPAA, PCI, or Sarbanes Oxley, can use ioSafe hardware to add simple, inexpensive, and secure protection," Moore says. "The ioSafe Solo is one of the easiest, fastest and least expensive ways to protect your data."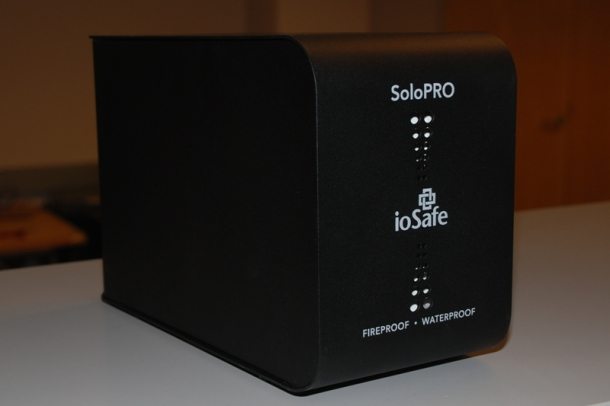 The ioSafe SoloPRO SSD comes in 2 flavors, a 256GB and a 500GB version.  Ready for the sticker shock?…  around $1500 and $3000 respectively.  Not cheap, but for ground breaking speed and military-grade sturdiness, the SoloPRO is the one to shop.
With the price, you get a 3-year warranty and 1-year of ioSafe's Disaster Recovery Service. IoSafe says that with the service the company will pay up to $5,000, depending on which model you buy, to recover data if the drive is damaged for whatever reason. This service can be extended to three or five years for $200 or $400 respectively. Registration will also offer Windows users a full version of the Genie9 Timeline Pro backup software, for free.
Again, if you've got a small business, or simply a crap-load of personal data, the ioSafe SoloPRO SSD is money well spent.  (And I'd definitely go with the SSD over the HHD version.)  How much do you think your data is worth these days?  Personally speaking…..it's in the "7-figures".  ioSafe's SoloPRO SSD is a great insurance policy, and a pretty good looking peripheral to boot.
Check out the video of the PRO SSD being crushed by a 35,000-pound tractor, and reportedly still works….
Get a wireless Logitech mouse and a rubber base mouse pad on your 2.53GHz Lenovo IdeaPad laptop for quick navigation.