The UEBO M400 includes PlayOn TV, your all-access pass to enjoying an additional 200+ internet channels including NetFlix, CNN, ESPN and Hulu as crisp video on your HDTV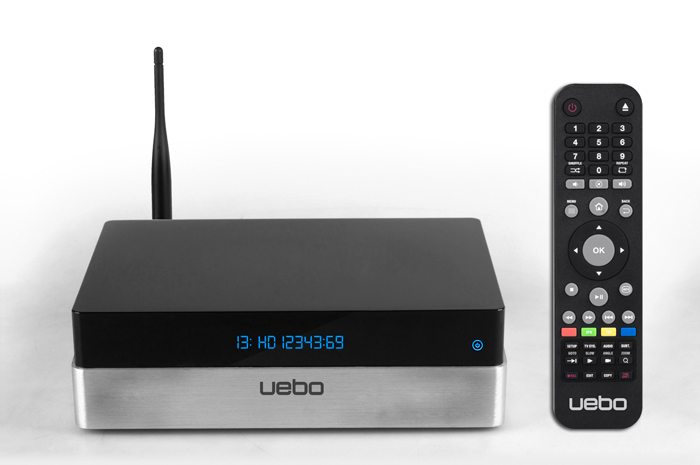 With the onslaught of networked media streamers on the market today, it's no wonder that these media devices are becoming a mainstay to homes everywhere, and providing a nice marriage between the web and TV.
The [amazon_link id="B004WA9SCA" target="_blank" ]UEBO M400[/amazon_link] is no exception, and it brings Wi-Fi support out of the box and the ability to add up to a 2TB internal hard drive to your media system.  That's a ton of memory and Wi-Fi is an incredible feature….but that's not all.
Star Rating: 

Cost: [amazon_link id="B004WA9SCA" target="_blank" ]$149[/amazon_link]
Where to buy: [amazon_link id="B004WA9SCA" target="_blank" ]Amazon[/amazon_link]
The UEBO M400 has a ton of pre-programmed Internet channels like YouTube, Picasa, Flickr, Internet radio playback, RSS feeds, and it has video expansion using services like Play On. The M400 also supports just about every file format around, including include AVI, DIV, MKV, TS, TP, TRP, M2TS, MPG, MP4, MOV, M4V, VOB, ISO, IFO, DAT, WMV, ASF, RM, RMBV, and FLV flash files. Audio support includes MP3, OGG, WMA, WAV, ACC, and FLAC files.  Video playback supports Dolby Digital True HD, DTS HD-MA or pass-through.
Port wise, the M400 includes HDMI 1.3 profile for up to 1080p at 60Hz, component, and composite out support and a wired LAN connection . On the side of the device is a SD/MS/MMC memory card slot, as well as USB slots (USB 3.0 to be exact), two host ports for external drives, thumb drives, and one USB device slot for connection with a desktop or laptop connection.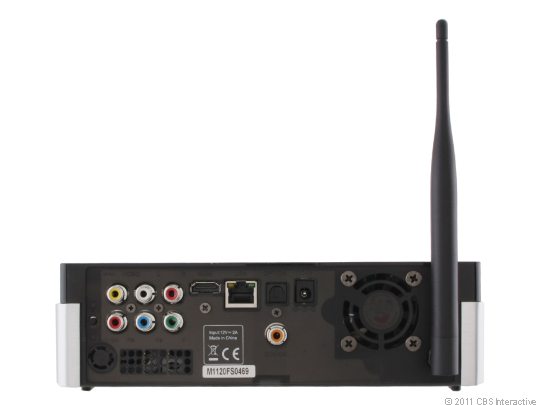 The [amazon_link id="B004WA9SCA" target="_blank" ]UEBO M400[/amazon_link] has a very intuitive interface.  You can browse media type or you can browse by 'drive'.  And in addition to basic media browsing, there's also a Web browser built-in. The M400 can use the Play On media service (which requires a subscription) that allows you to access Hulu, Netflix and ESPN on-demand content.  The Play On service requires an always-on PC to run.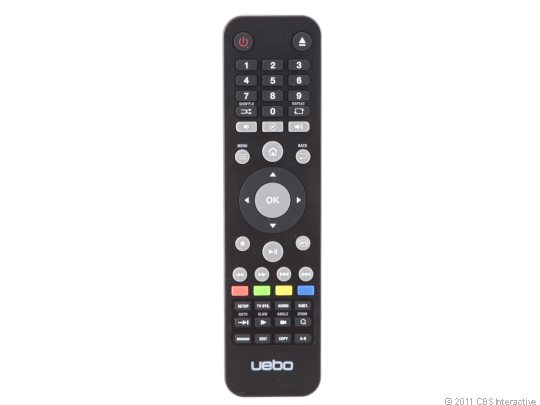 The included remote control allows you to perform all functions on the M400.  YOu can also access devices on the same network and then stream them to your HDTV.  The M400 can also act as its own server, and it comes loaded with a Web-based interface easily accessible from any browser on a home network. The M400 can also act as an FTP or SAMBA server.
The UEBO also has a built-in BitTorrent client, provided you have an internal hard drive installed. You'll need to load the torrent file on the internal drive, and then you can download.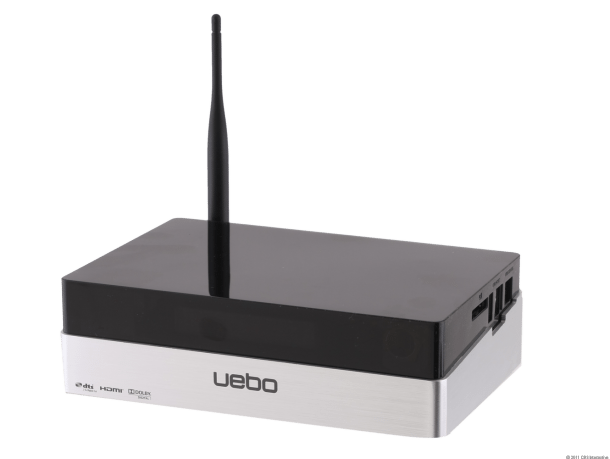 The UEBO M400 is peppered with a ton of features.  Most useful is the ability to stream content to your HDTV, other computers on a shared network, and the ability to play any media file type available.  It also has bunches of interface connections, pre-programmed Internet content, and the ability to install up to a 2TB drive.  All of this give UEBO a solid recommendation status in my book.
The only downside is that with text input on the device, the M400 could really use some sort of QWERTY, either on the device itself or on the remote.  Having said that, if you want a network media player that does it all, and at a great price ([amazon_link id="B004WA9SCA" target="_blank" ]$149[/amazon_link]), the UEBO M400 is your answer.  You can purchase it through [amazon_link id="B004WA9SCA" target="_blank"]Amazon[/amazon_link].
[amazon_my_favorites design="2″ width="250″ title="" market_place="US" ASIN="B004WA9SCA" color_theme="Orange" columns="1″ rows="1″ outer_background_color="" inner_background_color="" background_color="" border_color="" header_text_color="#FFFFFF" linked_text_color="" body_text_color="" shuffle_products="True" show_image="True" show_price="True" show_rating="True" rounded_corners="False"/]
Check out the UEBO video demo….