Galaxy S Wi-Fi device is Samsung's iPod Touch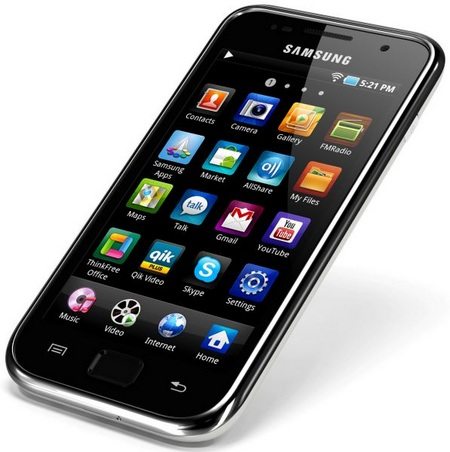 There are many of us who want to experience what an Android device can do. However, the thought of dropping a small fortune on a two-year contract – with the possibility of a high termination fee should something go awry – deters many potential users. Fortunately, Samsung has you covered. The recently announced Galaxy S Wi-Fi device is everything their Galaxy S line of phones has become, without the calling portion. Think of the Galaxy Wi-Fi device as the iPod Touch of Samsung.
The market for such a device could be rather staggering, since there are currently no dedicated Android devices that are capable of doing everything the operating system is designed to do without a contractual phone obligation. Most devices that feature Android in this manner are large tablets and even Samsung has started their own line of these devices with the Galaxy Tab 10.1 and 7.7 tablets. Thankfully, they've not left the handheld market behind.
Features
The Galaxy Wi-Fi will offer a multimedia-centered experience that features a 3.6″ HVGA TFT LCD screen, a notable downgrade from the AMOLED and Super AMOLED screens that feature in the Galaxy S and the Galaxy S II lines. Under the hood, the Galaxy Wi-Fi features a 1 GHz OMAP processor running Gingerbread 2.3 which is on par with their Galaxy line of phones. The surprising bit concerning the hardware is that the Galaxy Wi-Fi will feature a 2MP camera in the front and the back of the device, which is something that is conspicuously absent from its phone series below the Infuse.
Despite the Galaxy Wi-Fi not being able to make official GSM calls due to not supporting a SIM card, if you have access to high speed internet, then you can install Skype and make calls using VoIP. Skype even lets you purchase your own number so that you can receive calls, and with the front facing camera, you will be able to video chat using Skype just like iPhone 4 users are able to do using Facetime.
Multimedia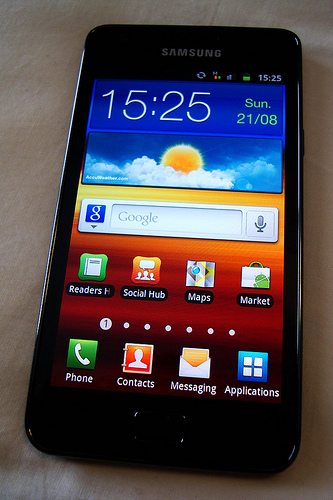 As for multimedia support, the device will feature DivX and WMV support for up to 720p resolution for a truly high definition video playback on the device. A GPS receiver, accelerometer, and Wi-Fi 802.11 b/g/n support are all included for taking advantage of the high speed internet offered by Wi-Fi connections. The only downside to the device is it features a 1500 mAh battery which can be drained rather quickly when watching videos.
The Galaxy Wi-Fi is set to be offered in two flavors, similar to the iPod Touch. The 8GB version will start at £149 and the 16GB model will retail for £169. The only model that is absent from the line-up is a possible 32GB model which we will likely see if the device meets with high demand. In addition to the internal memory offered, the device also features microSD support for up to 32GBs of additional space. Currently the device is only set to debut in the UK and then the rest of Europe, with no word on an international release.
Blake Sanders writes on tech topics at broadband comparison site Broadband Expert and specializes in high speed internet, cell phones, as well as all of the latest in wireless internet provider news and information.
Note: Photo courtesy of warrenski via FlickR Creative Commons.