The Impression 10 Tablet is an Android Gingerbread 2.3 device that is easy on the wallet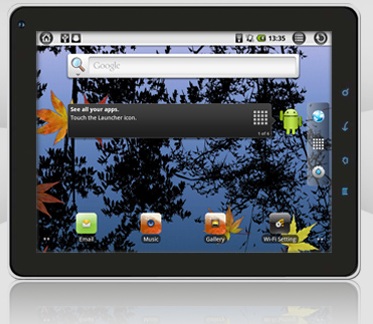 So if you're looking for a full-featured Android tablet, but think that today's tablet prices are a bit inflated.  Check out the Impression 10 by Leader International.  They've announced their new "Budget Tablet", the Impression 10.  The Impression 10 offers some high quality features that other new gadgets like the Galaxy Tab 10.1 and Motorola Xoom are offering, specifically a large capacitive touchscreen, a camera, Flash, and IPS Display.   Pretty cool, right?  Would it impress you even more to learn that it has a sticker of $350.00 where other companies are asking $500 or more for 10-inch tablets?
Star Rating:


Cost: $350
Where to buy: Leader International 
The Impression 10 runs Android 2.3 Gingerbread, (originally came out with Froyo 2.2 as its operating system), and there are some things I like about this besides the price.  It offers a slim design and intuitive touch navigation via its bright 10-inch display. With the Android 2.2 OS (Froyo), the tablet offers full support for Adobe Flash Player 10.2 for accessing Flash-enabled sites, watching 720P video and playing games.
This tablet weighs 1.6 pounds, 0.48 inches thin, and with Google technology, the Impression brings one-touch access to the popular Google mobile services millions use every day, including Google Search by voice, Google Maps with Street View, YouTube, and Picasa.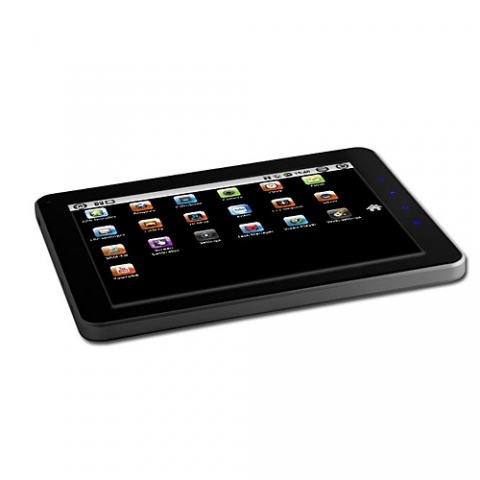 Overall, Impression 10 is solid.  As a budget tablet PC, the Leader International Impression 10 distinguishes itself in a few other ways as well.  For the price, the Impression 10 offers a great 10" capacitive touchscreen, perhaps the biggest and sharpest in the entire $300-$350 range. This alone will surely guarantee that Leader International has a popular model here, particularly given that the responsiveness is also of high quality and video viewing is outstanding for a low-price tablet. The screen sports 1024×768 resolution and wide viewing angles.  It also includes a decent camera and supports Flash video.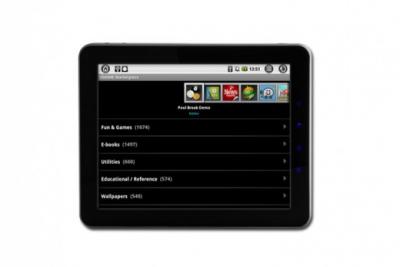 The Impression 10 comes with 512MB of RAM, 1 GHz single-core ARM Cortex-A8 SoC's manufactured by Samsung and 802.11b/g/n Wi-Fi.  And as mentioned earlier, it does embrace a lot of features other Google Android new gadgets and tablets have in the recent past. The Impression 10 offers a 2MP built-in webcam, two built-in mini USB 2.0 ports, a HDMI port, a microSD/MMC card slot (to expand on the 4GB of storage that's built-in), up to 6 hours battery life and Adobe Flash Player 10.1.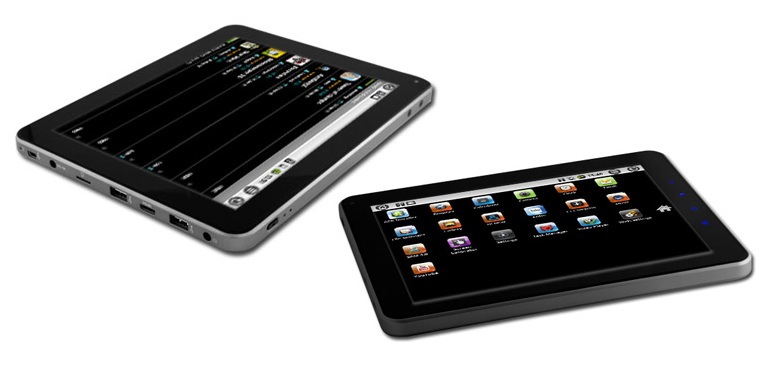 "We designed the Impression 10 specifically to deliver a better experience to the budget conscious consumer," said Gary Bennett, Leader International's Vice President of Sales, North America. "The I10 will change the way people look at a tablet that sells for under $350, and expose the world of tablet computing to a new audience."
Along with the Impression 7, the Impression 10 represents Leader International's first stab into the tablet market, and the device shows the makings of a good first try. While some users will have no problems with the Impression 10, this one definitely feels appropriate for first-timers only.
[amazon_my_favorites design="2″ width="250″ title="" market_place="US" ASIN="B004PGMFG2″ color_theme="Orange" columns="1″ rows="1″ outer_background_color="" inner_background_color="" background_color="" border_color="" header_text_color="#FFFFFF" linked_text_color="" body_text_color="" shuffle_products="True" show_image="True" show_price="True" show_rating="True" rounded_corners="False"/]
Check out the video of the Impression 10 Android Tablet…