Today in gadget news, Apple announced the upgrade to the iPhone 4 at a much heralded event at its Cupertino campus. However, they did not announce the arrival of the new iPhone 5.  Apple's stock tanked after the announcement completed.
CEO Tim Cook, replacing Steve Jobs and leading his first product event, gave us a glimpse of the iPhone 4S, which looks exactly like an iPhone 4, but has upgraded components including a better camera.  It will be available Oct. 15 with pre-orders beginning Oct. 7.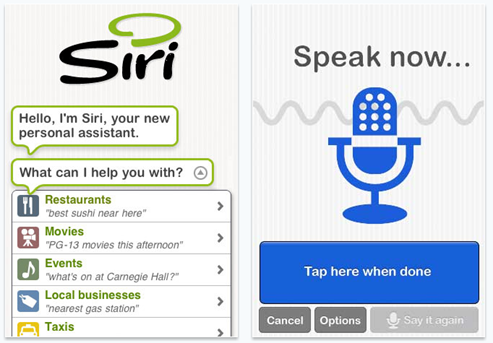 The event also featured the unveiling of Siri, a new voice-recognition technology on the 4S that transcribes voice to text in any text field where there is a keyboard;  Apple's new mobile operating system, iOS 5, available Oct. 12; the launch of iCloud, which will also be available Oct. 12; and new pricing for the updated 'white' iPod Touch and the updated multi-touch iPod Nano.
However, Cook and other Apple executives who took the stage did not announce an iPhone 5, which sent the company's stock price tumbling — Apple's share price fell to a loss of more than 3 percent on the day immediately after the event ended without the standard announcement of "one more thing," which would have been a completely redesigned iPhone.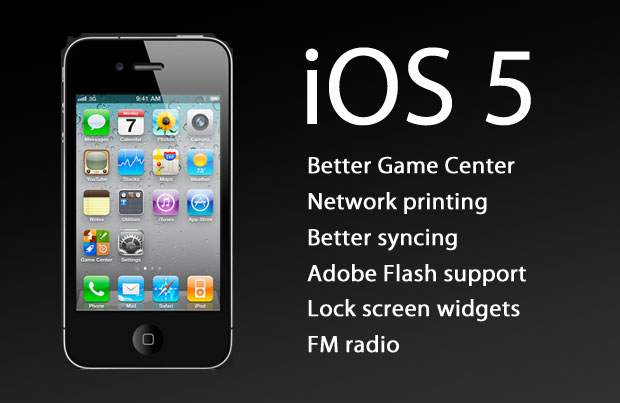 As mentioned, the new iPhone 4S has an improved camera with a higher-resolution sensor. The processor is faster, which helps run smoother, more realistic action games. It's also a "world phone," which means that Verizon iPhones will be usable overseas, just as AT&T iPhones already are.
The new 8 megapixel camera on the 4S offers up 60% more pixels, with a CMOS backside illuminated sensor, offering a staggering 73% more light than the iPhone 4 sensor, and it's 33% faster. In addition to face detection, a 2-3x increase in photo capture time over competitor's smartphones, the iPhone 4S will take 1080p HD video with image stabilization in real-time. If that wasn't enough, Apple is including the ability to use AirPlay Mirroring right on the iPhone 4S in addition to the iPad 2, which already supports this feature.
The new iPhone 4S processor, the Apple A5 dual-core processor, is twice as fast for CPU tasks, and up to 7x higher than the previous iPhone, especially with graphics. Even with the increased performance of the new A5 chip, Apple is stating battery life has increased to 8 hours. In addition, Apple is touting a brand new antenna system where the phone will "intelligently switch between two antennas" to offer up even better call quality. Data speeds are increased by almost 2x, now capable of upwards of 14Mbps.
Apple said the new phone will come in black or white. It will cost $199 for a 16 gigabyte-version, $299 for 32 GB and $399 for 64 GB — all with a two-year service contract requirement. It will now be available through Sprint, as well as the existing carriers, AT&T and Verizon.
The previous version, iPhone 4, will now cost $99 for 8 GB. The 2009 model, the iPhone 3GS, will be given away for free with 8 GB. Both also require a two-year service contract.
If you're looking for some great iPhone 4s deals, then check out the Phones4u site. They have packages available from a range of different retailers online.