JBL's Quick, Easy Fix to Car Audio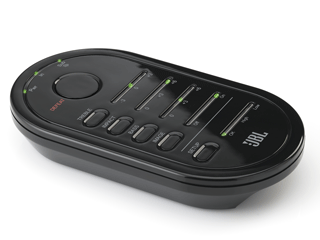 Pump up the volume in any car stereo system with [amazon_link id="B004QMA3U0″ target="_blank" container="" container_class="" ]JBL's MS-2[/amazon_link], a groundbreaking car audio accessory that automatically optimizes your car stereo to improve listening experience. The JBL MS-2 uses digital signal processing to create clearer, more powerful sound from existing speakers in any car, making it the perfect iPod, iPhone or Android™ smartphone accessory for music fans.
Small enough to fit in a shirt pocket and simple enough for even a novice to set up in seconds, the MS-2 will transform the listening experience in all your vehicles and even at home (with a third-party power supply).
If your music is important enough to carry with you everywhere, you should carry the JBL® MS-2 pocket digital processor. The MS-2 optimizes system performance for the acoustic characteristics of your speakers, electronics and vehicle interior, and DSP time correction to ensure that all the sounds reach your ears simultaneously, creating a coherent, richly detailed soundscape.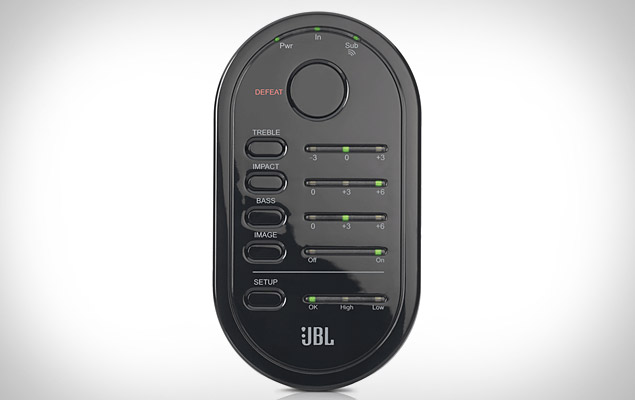 The JBL MS-2 runs around $200, and you can find it at [amazon_link id="B004QMA3U0″ target="_blank" container="" container_class="" ]Amazon[/amazon_link].
[amazon_my_favorites design="1″ width="250″ title="JBL MS-2″ market_place="US" ASIN="B004QMA3U0″ color_theme="Pistachio" columns="1″ rows="1″ outer_background_color="" inner_background_color="" background_color="" border_color="" header_text_color="#FFFFFF" linked_text_color="" body_text_color="" shuffle_products="True" show_image="True" show_price="True" show_rating="True" rounded_corners="False"/]
Check out the video and press release below…
New JBL® Plug-and-Play Digital Music Accessory Dramatically Improves Any Car Stereo System 

The groundbreaking JBL® MS-2 car audio accessory automatically tunes your car stereo

to improve the listening experience from portable music players and smartphones

 

For more information: www.JBL.com 

STAMFORD, Conn. – HARMAN International Industries announced the availability of the innovative JBL® MS-2 music accessory, a plug-and-play car stereo component engineered to vividly improve car audio performance from any portable music player or smartphone. The JBL MS-2 uses digital signal processing to optimize the sound emanating from existing speakers in any car, making it the perfect iPod, iPhone or Android™ smartphone accessory for music fans.

The JBL MS-2 is a deceptively simple device that packs the punch of a new car audio system. Requiring no installation, the JBL MS-2 plugs into the auxiliary jack available in most factory-installed and after-market car audio decks* and then connects to an Apple iPod or iPhone, Android smartphone or other portable music player. Once connected, press the Setup button and the JBL MS-2 will automatically tune the tonal balance, bass impact and sonic clarity across a car's existing speakers. It adjusts each speaker to optimize the sound quality and includes separate buttons for bass, treble, impact and image to allow for fine-tuning music based on individual sound tastes.

"This is the ultimate portable music accessory, specifically designed to improve the sound in any car – regardless of the audio system that's already installed. You can even use it in another car or with a music player in your house," said Sachin Lawande, EVP and co-president of HARMAN's Lifestyle and Infotainment divisions. "We think music fans will love this simple, lightweight device. In fact, we are so confident the JBL MS-2 will dramatically improve car audio that it includes a 'defeat switch' to turn it off so you can compare the performance with or without the MS-2."

The JBL MS-2 uses digital signal processing, known as DSP equalization, to automatically compensate for the sonic characteristics of your car's existing electronics, speakers and interior. The MS-2 works with all car and home audio systems that include a 3.5-mm auxiliary jack – standard on Apple's iPod, iPhone and iPad, as well as the majority of digital music players and smartphones from leading brands.

The portable JBL MS-2 weighs 3.2 ounces and easily slips into a pocket. It ships with input/output cables and a 6-volt DC power supply to plug into a car's cigarette lighter adapter (CLA). A separate 6-volt DC power supply is needed for home use (not included).

Pricing and Availability

The JBL MS-2 has a suggested retail price of $239.95. For additional information or to purchase, visit www.JBL.com.

*According to the Telematics Research Group, more than 150 million cars will include an auxiliary jack by the end of 2011.

 

About HARMAN

HARMAN (www.harman.com) designs, manufactures and markets a wide range of audio and infotainment solutions for the automotive, consumer and professional markets – supported by 15 leading brands, including AKG, Harman Kardon, Infinity, JBL, Lexicon and Mark Levinson. The company is admired by audiophiles across multiple generations and supports leading professional entertainers and the venues where they perform. More than 20 million automobiles on the road today are equipped with HARMAN audio and infotainment systems. HARMAN has a workforce of about 12,000 people across the Americas, Europe and Asia, and reported sales of $3.8 billion for the 12 months ended June 30, 2011. The company's shares are traded on the New York Stock Exchange under the symbol NYSE: HAR.