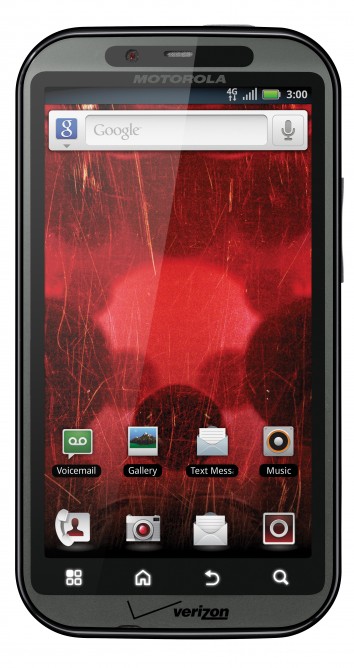 While the Motorola Droid Bionic took an eternity to get here, it does have some things about it that were worth the wait.  While it's not the first dual-core phone out there, nor the first Verizon 4G LTE on the shelves, the fact that it does have those qualities along with HD video recording, HDMI port, and a gorgeous 4.3-inch qHD display, the Droid Bionic is setting many a benchmark.
Star Rating:


Cost: $299 with 2-year contract, $699 no contract
Where to buy: [amazon_link id="B005IQOFW0″ target="_blank" container="" container_class="" ]Amazon[/amazon_link]
The hardware is slim and sleek.  Verizon says that the [amazon_link id="B005IQOFW0″ target="_blank" container="" container_class="" ]Droid Bionic[/amazon_link] is its thinnest 4G LTE device yet.  Also, while there are many dual-core smartphones and Verizon 4G LTE handsets on the market, the Droid Bionic is the first to have both.   Android 2.3.4 Gingerbread is awesome as well, with user interface and layouts much more intuitive and fun to use.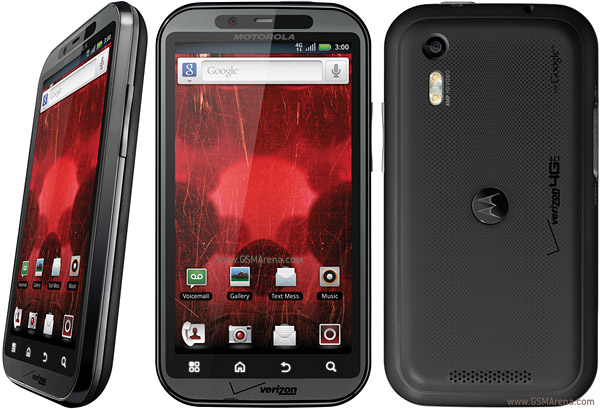 The Bionic's multimedia talents, enterprise-friendly applications, and the Webtop application that helps turn it from a phone into a portable PC with the aid of accessories like a laptop dock, is pretty stellar.  And at $299.99 after a two-year contract with Verizon Wireless, it ain't cheap.  The laptop dock accessory is another $299.99, though Verizon will knock $100 off that price if you have a data plan of $50 or more per month. The HD Station dock is around $99.99, and the tiny Webtop adapter is the cheapest option at $29.99.  Still, we're literally talking about a fast computer you can put in your pocket.  When I say fast, I'm not just saying that it's fast for a phone.  The Bionic has the speed and RAM to handle applications you used to only be able to use on a PC.  We're talking true revolution here.
[amazon_my_favorites design="4″ width="250″ title="" market_place="US" ASIN="B005IQOFW0″ color_theme="Onyx" columns="1″ rows="1″ outer_background_color="" inner_background_color="" background_color="" border_color="" header_text_color="#FFFFFF" linked_text_color="" body_text_color="" shuffle_products="True" show_image="True" show_price="True" show_rating="True" rounded_corners="False"/]
Measuring 5 x 2.63-inches and 0.43 inch thick, the Droid Bionic isn't exactly tiny, but handled in your hand, it feels very portable. The Corning Gorilla glass on the display goes from edge to edge with a slight curve at the sides.  The 4.3-inch qHD display is the most crisp, clear and colorful screen I've ever seen, sporting a sharp 960×540-pixel resolution.  The 1GHz dual-core processor screams.  Screens and pages fly, and multitasking is easy and quick as well.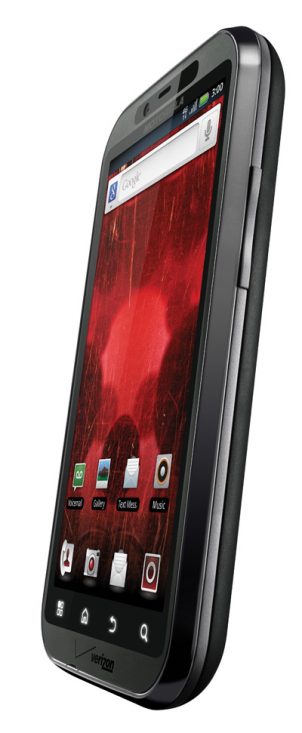 Motorola has incorporated Motoblur, which drives the user interface.  You get the social-networking widgets and connected gallery without the required log-in and setup. The main menu is similar to previous version of Android, but screen navigation moves from side-to-side instead of the vertical default.  Physical connectivity features include the Micro-USB port and Micro-HDMI port, which sit on the left side.  On the top are a 3.5mm headset jack and screen lock/power key.  A front-facing VGA camera is above the display, as is a tiny notification LED.  On the back is the camera with a single LED flash.
The Web browser on the [amazon_link id="B005IQOFW0″ target="_blank" container="" container_class="" ]Bionic[/amazon_link] is where the 4G LTE speed boost is most notable.  Motorola packed the browser with HTML5 support and full Adobe Flash support. With most handsets, this can result in slow page loading on Flash-heavy Web sites, but not with the Droid Bionic.  Connectivity options include Wi-Fi, GPS, and Bluetooth. You can also use the Droid Bionic as a mobile hot spot for up to five devices with the activation of a Mobile Broadband plan. Other features include a speakerphone, speed dial, voice commands, conference calling, Skype Mobile, and text and multimedia messaging.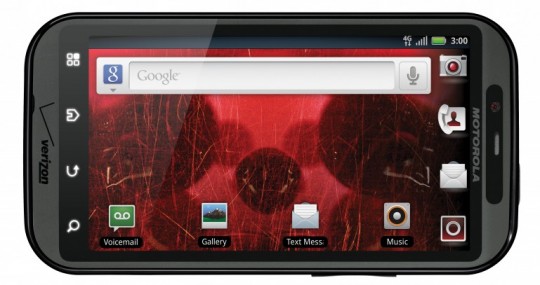 Sending messages via a phone has never been easier. With the option of SMS, MMS and e-mail, all are a breeze on the Bionic's large display. What makes sending a quick message even easier is the Swype text entry. Calls on this phone come through crystal clear on Verizon's network, and the 4G LTE availability seems to boost call signal and clarity. The 1735 mAh battery gives it superb battery life.
The Droid Bionic has an 8-megapixel camera with a single LED flash, and photo quality for an 8-MP is above average.  Images looked sharp, and colors were accurate.  The Droid Bionic is also the first 4G LTE handset to have 1080p video-recording capabilities, which results in crystal-clear videos that can play back on high-definition TV screens. This is made even easier because the Droid Bionic has an HDMI mirroring mode, so you can view your phone's contents on the TV.  The phone also has DLNA support so you can stream your content to DLNA-compatible devices. The smartphone has 16GB of internal memory and ships with a 16GB microSD card, though it's capable of accepting 32GB cards.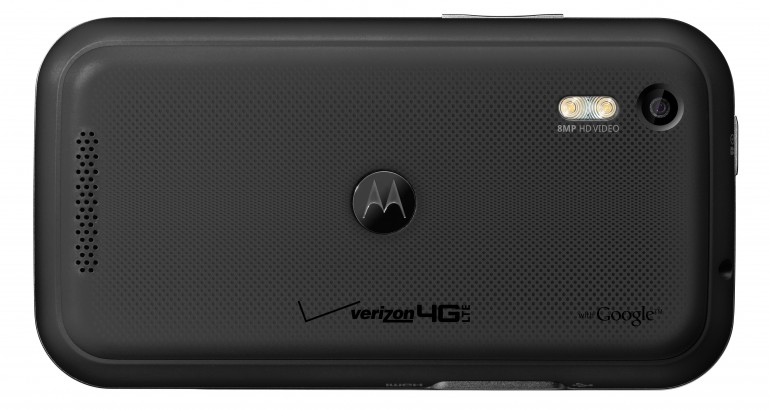 The pre-installed software gives you a smorgasbord of options.  You get Google's mobile services like Gmail, Google Maps Navigation, YouTube, Google Talk, Books, Places, Latitude, and Google Search with voice.  The Droid Bionic is also compatible with Microsoft Exchange ActiveSync so you can sync corporate e-mail, tasks, and calendars. Other software and apps preloaded on the Droid Bionic include the Quickoffice Suite, the Amazon Kindle app for Android, Slacker, Blockbuster, and VideoSurf.   Motorola also added its own ZumoCast app, which lets you remotely access your documents and media files as long as you have the companion app installed on either your Mac or PC. Motorola also preinstalled Motoprint for printing via Wi-Fi-enabled printers.   And of course, because it's from Verizon, you get V Cast Music, Videos, Tones, Media Manager, and VZ Navigator.
The [amazon_link id="B005IQOFW0″ target="_blank" container="" container_class="" ]Droid Bionic[/amazon_link] is way beyond a solid choice.  For now, it's the flagship of flagship phones.  With it's large screen, long-life battery, business-savvy orientation, and its multimedia capabilities, the Bionic is truly "bionic".  Its feature set and user interface is admirable, too. Performance is where this phone shines, however, with speedy navigation and the best browsing experience, EVER.
Check out the video….