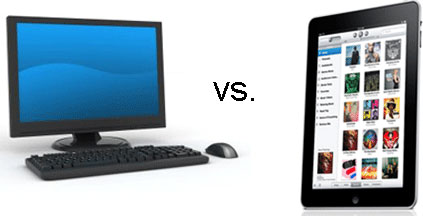 The tablet market, which was cited as the fastest growing sector in technology by every tech publication imaginable a couple of months ago, might be seeing an abrupt shift in this designation.  While industry experts saw every manufacturing giant scrambling to come out with their own best-selling slate this year, the emerging consensus today cites a trend that might be leaning back towards PC manufacturing.
A number of recent tablets entering the market may make a quick exit because many PC vendors such as Acer, ASUS, HP and Dell may abandon the tablet market next year. These companies have gained very little traction in the tablet space according to reports, as they lack competitive advantages due to a few key players like Apple and Amazon, which seem to have cornered the market.
Industry experts also state that these same key players are looking to bring cheaper and more compelling tablets to market, making it increasingly difficult for companies like HP and Dell to compete.  Additionally, you may have seen tablet hardware prices falling.  There's a reason for this.  Apple, Amazon and Barnes and Noble are seeing significantly higher margins and profit from their content platforms rather than hardware sales, so they are willing to sell devices at rock bottom prices that traditional PC vendors will be unable to match.
A number of tablet manufacturers are expecting to really dig their teeth into Microsoft's Windows 8 platform once it becomes available in the second half of 2012, in an effort to offer a fresh take on media tablets.  These manufacturers may also try to distinguish themselves by adding some compelling features to tablets that add utility unavailable on competitive offerings.
Reports are also indicating that interest in the tablet market among consumers may be slowing way down.  Even the iPad 2 has seen sales drop in the last couple of months, and analyses by some tech-savvy insiders indicate that Android's Ice Cream Sandwich OS, due out the beginning of the year, may not be up to snuff to compete in the market either.
What does all this mean?  It means that while tablets may have been some dreamy eye-candy to gadget lovers over the course of the last two years, their usefulness in the workplace and even in the entertainment arena may not be all that their marketing efforts have boasted.  This is why we may see a major uptick in PC and laptop sales, considering their broad and diverse capabilities.