Bob Marley Family develop Premium headphone and earphone line for the masses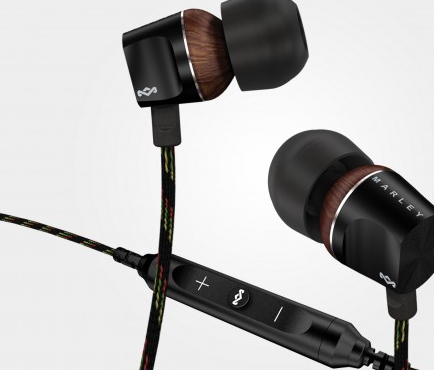 Billions of people can't be wrong about Bob Marley.  The reggae icon challenged main stream music and harvested devoted fans all over the world with his music.  Now, the Marley family continues to deliver music in the form of hardware….more specifically a media accessory line called "House of Marley", which transcends their love for music and the earth into a line of headphones, earphones and docking stations worthy of the family name.  These new gadgets are eco-friendly and provide sound quality only found on high-ticket premium music accessories.
Their headphones line consists of three collections – Jammin', Freedom and Destiny – featuring noise-isolating in-ear and active noise-cancelling over-ear headphones.  The company also has a line of docking stations and portable audio systems.
Star Rating:


Cost: $99
Where to buy: [amazon_link id="B005FO2CC0″ target="_blank" container="" container_class="" ]Amazon[/amazon_link]
"Our father shared his vision with our family and his fans through the gift of the messages in his music, and it is our mission and responsibility to push the movement forward," says Bob Marley's daughter Cedella Marley.  "The House of Marley and the Marley audio products that bear our family name were created to spread our father's music and vision to a new generation."
The [amazon_link id="B005FO2CC0″ target="_blank" container="" container_class="" ]Freedom' Collection Zion[/amazon_link] model is an eco-friendly in-ear earphone.  These earphones, like all the Marley products, are made with components that are either recycled or biodegradable. The Zion earphones have s 52" fabric cord that helps reduce tangling.  The headphone jack is gold-plated and at a right angle, which helps it fit much more flush in many devices.  The Zions also have play controls and a microphone that work with the iPod, iPhone and iPad, allowing you to take control your music and make calls on the fly.  They also come with a nice carrying pouch.
[amazon_my_favorites design="2″ width="250″ title="House of Marley Freedom Collection Zion Earphones" market_place="US" ASIN="B005FO2CC0″ color_theme="Orange" columns="1″ rows="1″ outer_background_color="" inner_background_color="" background_color="" border_color="" header_text_color="#FFFFFF" linked_text_color="" body_text_color="" shuffle_products="True" show_image="True" show_price="True" show_rating="True" rounded_corners="False"/]
These babies have a frequency response of  20 Hz to 20+ Hz of frequency, 9 mm driver, 16 ohms of impedance and a dynamic micro speaker with neodymium magnet for sound reinforcement. The Zion's are comfortable in the ear and don't need adjustment.  Additionally, they block out plenty of exterior noise, which accentuates high, mid and bass pitches.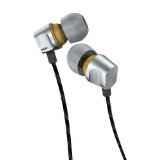 As mentioned, the Zions have a right-angled, 3.5-millimeter gold-plated connector designed to fit with a variety of devices.  The gold-plating is important because it creates a high-quality connection for sound with almost any device.  Occasionally, without the gold-plated connector, certain headphones that don't come bundled with a device lose sound integrity, but with these quality connectors, you won't get that.
Also mentioned, the [amazon_link id="B005FO2CC0″ target="_blank" container="" container_class="" ]Zions[/amazon_link] have a very unique cord feature.  It's a 52″ fabric cord, and because its cloth, it helps reduce tangles and is specially engineered to cut down on static so you get that clear sound.  The Zions, as well as the whole line, really speak to the detail and refinements that were important in engineering this line. Both its physical design and its sound quality could easily be added to the most choosy of audiophiles' listening tools, and their unique look really distinguish them from other high-end earphones.
These headphones are a lot better than most in-ear earphones I've tested.  They sound very similar to the Klipsch S4i but have a better in-ear feel. The metal and wood casing give the Zions some weight and substance to them, and sound quality is extremely clear with heavy bass.
The casual listener will be blown away, and the audiophile will not find in-ear headphones in this price category that can beat them.  The [amazon_link id="B005FO2CC0″ target="_blank" container="" container_class="" ]Zions[/amazon_link] are available in a couple of colors, and available through Amazon.
For more information on the company, visit the company's website here.
And check out the House of Marley line in the video….