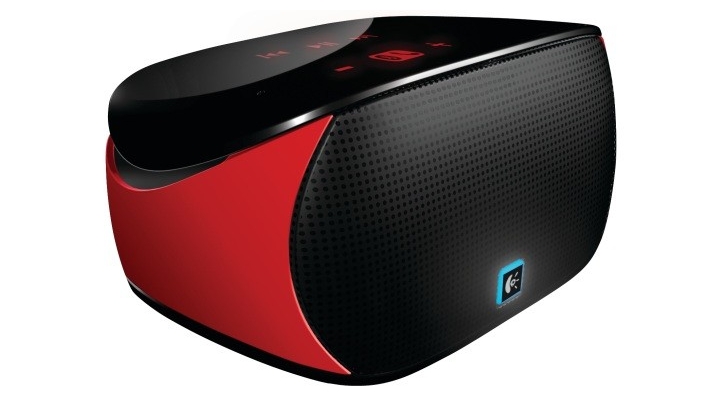 Logitech just announced the Mini Boom Box, an audio device for owners of tablets, smartphones and anything else that can play audio files and can communicate via Bluetooth. 
The Logitech Mini Boombox is not just any audio output device.  Though the main principle of audio generation is the same, the role of it is quite specialized compared to the general crowd of headphones, headsets and speakers.
Simply put, it is supposed to be paired with smartphones, tablets and other mobile devices. The transmission is done via Bluetooth, so that narrows the list of compatibility down somewhat, though not by much.  After all, Bluetooth is, at this point, a standard feature on all handsets, big or small, not to mention tablets and laptops. Desktop motherboards also have it sometimes, or the PC gets it via add-in boards or USB adapters. 
"The [amazon_link id="B005PUZP00″ target="_blank" container="" container_class="" ]Logitech Mini Boombox[/amazon_link] rises to the occasion to bring an immersive sound experience wherever you go," said Azmat Ali, vice president of tablets and mobile for Logitech.  "Now that mobile devices also act as movie theaters, concert stages, game consoles, and conference centers, people want sound quality to match and the Logitech Mini Boombox delivers." 
[amazon_my_favorites design="2″ width="250″ title="Logitech Mini Boombox" market_place="US" ASIN="B005PUZP00″ color_theme="Orange" columns="1″ rows="1″ outer_background_color="" inner_background_color="" background_color="" border_color="" header_text_color="#FFFFFF" linked_text_color="" body_text_color="" shuffle_products="True" show_image="True" show_price="True" show_rating="True" rounded_corners="False"/]
Logitech's Mini Boombox has a specially-designed acoustic chamber with enhanced bass. You'll also get a speakerphone with built-in mic, which will allow for taking phone calls through it. The battery can recharge over USB, provided the charge is depleted.  The battery can last for up to ten hours, depending on environmental settings and usage. 
Finally, the item is easy to control, thanks to the backlit color touch panel it was designed with.  It's available now for $99.99 at [amazon_link id="B005PUZP00″ target="_blank" container="" container_class="" ]Amazon[/amazon_link].