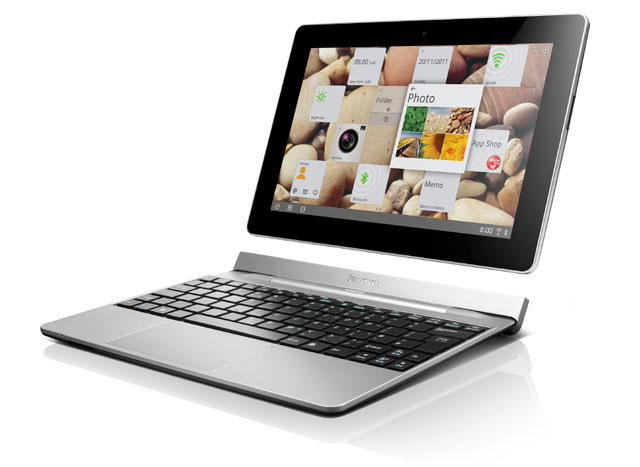 Lenovo just released a new tablet, the Lenovo IdeaTab S2. The device measures just 8.69mm thick and comes with a 10-inch display. The operating system runs Google's latest Android 4.0 Ice Cream Sandwich.
The keyboard is an extra, which adds a little thickness to the tablet. In a similar way to the Transformer Prime, the S2 keyboard allows the tablet portion to be docked so it can be used more like a laptop for data entry.
The keyboard section has its own battery that can also power the tablet. By combining both units together, it gives this bad boy about 20-hours of battery life.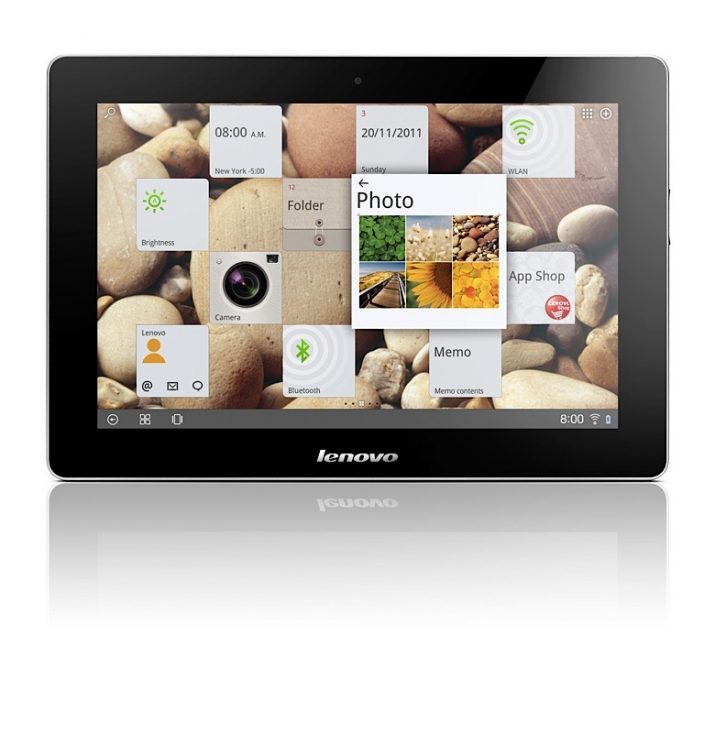 The technical specs include a Qualcomm 1.5 GHz Dual Krait Snapdragon 8x60A or 8960 processor. The screen measures 10.1 inches and features 1280 x 800 pixels. The technology used in the screen is called IPS (in-plane switching), which allows for wider viewing angles. 1GB of RAM is included, and the IdeaTab S2 comes in three models – 16GB, 32GB and 64GB.
It has wireless 802.11b/g/n as well as Bluetooth 2.1+EDR. It also has a 3G option available. GPS and AGPS are also included for location based and tracking services, and it has a multitouch trackpad and an SDHC card reader. A couple of cameras can be found with 1.3MP on the front and 5MP autofocus camera on the back.
The grid-like LeLauncher, which consists of square-shaped widgets that expand to bigger widgets, launch the relevant apps. Lenovo also mentioned that compared to the ASUS Transformer series, the S2's "clam dock" slot hinge is designed in such a way that makes it easier to snap the tablet onto it.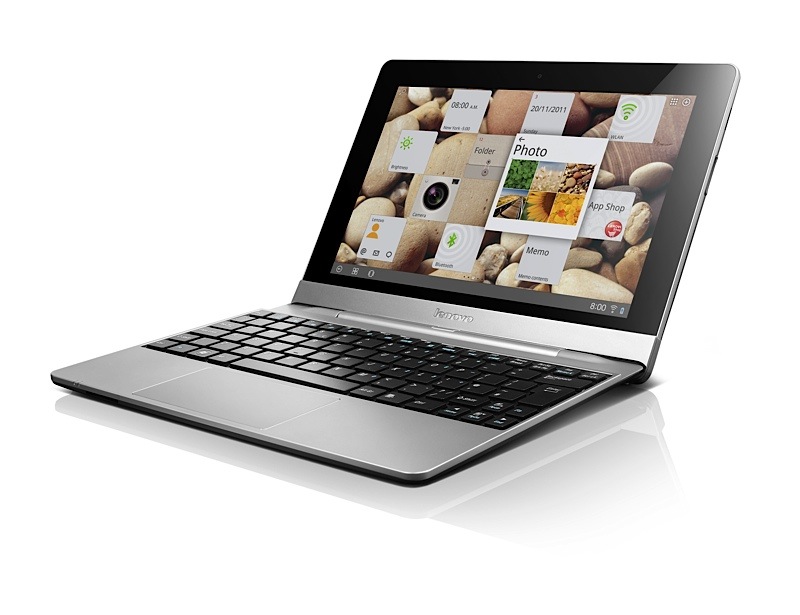 The release date is unknown at the moment, as is the pricing.  We'll keep you updated as Lenovo releases it.