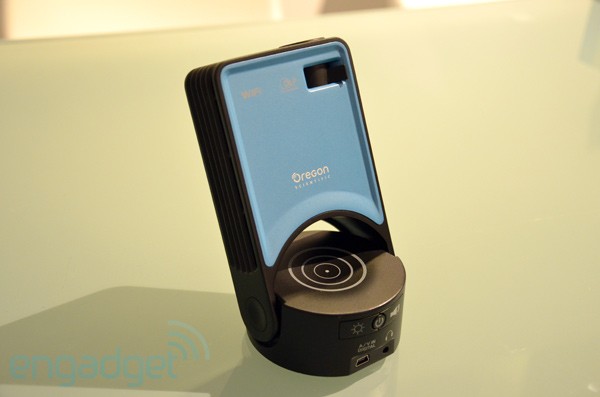 Oregon Scientific announced a new DLP pico projector this week at CES.  The Portable WiFi Projector can display FWVGA 854 x 480 at 1,000:1 contrast and a 80 lumens of brightness.  If it's plugged into the USB alone, it only shines at 50 lumens.  At about 3.2 meters from the wall, it will display a 120-inch wide picture in total darkness.  The Oregon Scientific projector will also have a 90-degree hinge, a focus slide, a 3.5mm headphone jack and controls for brightness and power.
The top of the base acts as a touch-based controller for the brightness and volume.  You simply slide your fingertip towards the center to reduce both, and slide outwards to increase the volume and brightness.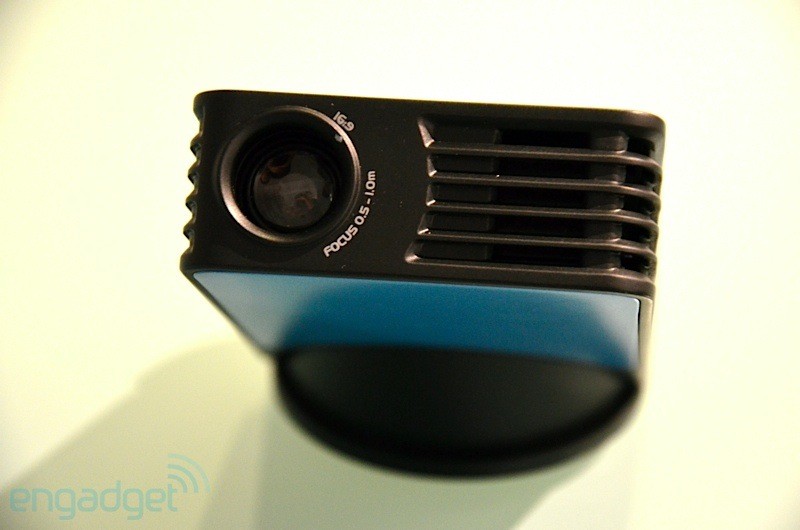 A vibration speaker is included, and works best on hard surfaces for full sound.  The projector's pouch will also serve as a backup sounding surface.
Oregon's Scientific DLP pico projector is currently a prototype, but the finished product will utilize a direct WiFi connection with smartphones, though you'll need to install Oregon Scientific's app to control it.
Oregon Scientific says to expect this little beauty in the second half of 2012, and it will run around $640.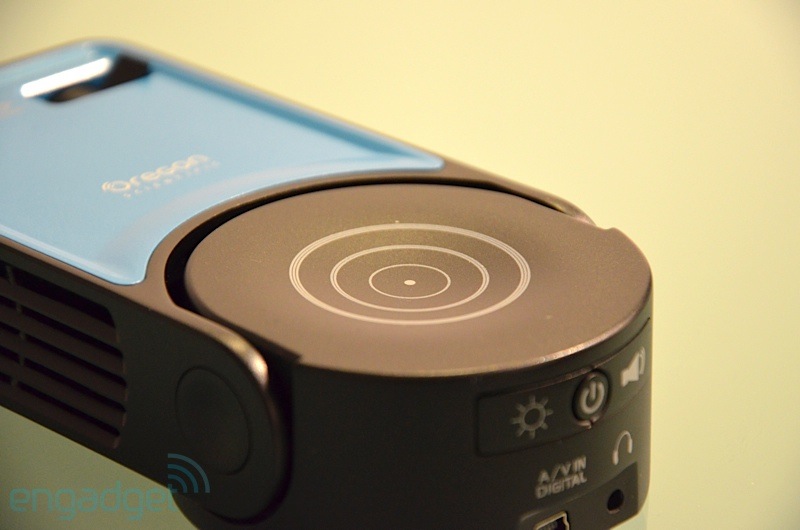 Photos courtesy of Engadget