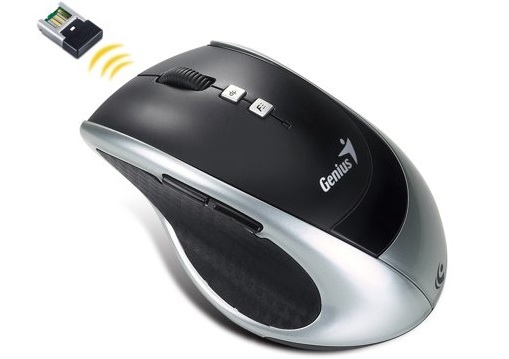 Wireless mice are great, but when that battery poops out on you, and your without spare power, suddenly your entire business shuts down.  You simply can't navigate your PC.
Genius' DX-ECO Mouse ditches the friendly batteries in favor of a gold capicitor. What does that mean to you?  In just 3-minutes time this mouse can be charged to full and last for what the company says is a complete work day.  Additionally, it can be recharged up to 100,000 times, which means that this mouse will be well outdated before its capacitor fizzles out.
And just because it doesn't sport a traditional rechargeable battery, or at the very least a slot for one, that doesn't mean Genius has forgone any of the standard features you've come to expect from your wireless mouse.  It can work at up to a distance of 15 meters, includes a tiny micro receiver,  4-way scrolling, adjustable dpi (800/1600 dpi), next/previous page hot keys and a blue optical mouse, or as the company calls it, a  "BlueEye" sensor,  that is said to work on dusted glass, carpet and marble.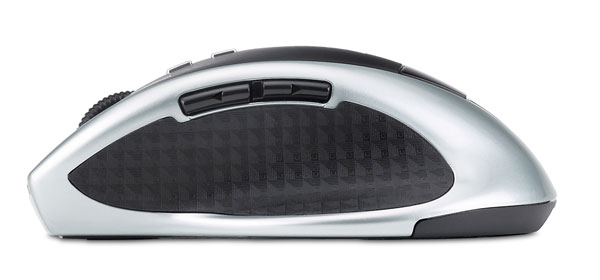 Check out the fullpress release….
Fully Recharged within Minutes – Genius DX-ECO – World's First Battery Free Wireless Mouse for PC & Mac
Ground-breaking New BlueEye Optical Mouse Now Available in North America

January 18, 2012, Taipei, Taiwan – Genius, a leading maker of computer peripherals, announces the world's first battery-free wireless mouse that is recharged within minutes – DX-ECO BlueEye Mouse.

Ready for a full day's use after only a three-minute charge, the Genius DX-ECO uses a built-in gold capacitor with a long life of 100,000 recharges instead of outdated, environmentally unfriendly disposable batteries. Consumers no longer need to waste time and money whether on a PC or Mac when using DX-ECO. It's ideal for government and corporations to provide a wireless mouse option that is not only cost-cutting but also hassle-free from controlling and resupplying batteries.

The DX-ECO BlueEye sensor technology allows for smooth, uninterrupted pointing and clicking on virtually any surface including dusted glass, marble, or thick carpet. Working wirelessly from a distance of up to 15 meters due to the 2.4GHz USB pico receiver, this innovative battery-free mouse can be used anywhere and everywhere. Even when on-the-go the tiny USB pico receiver can be stored inside the DX-ECO for safe keeping.

Featuring 4-way scrolling, adjustable dpi (800/1600 dpi), as well as next/previous page hot keys for more efficient web-surfing, the DX-ECO battery free blue-eye mouse also includes plug and play design and comfortable ergonomic construction.

Package Contents:
DX-ECO wireless mouse
USB pico receiver
CD driver
Micro USB rechargeable cable
Multi-language user's manual