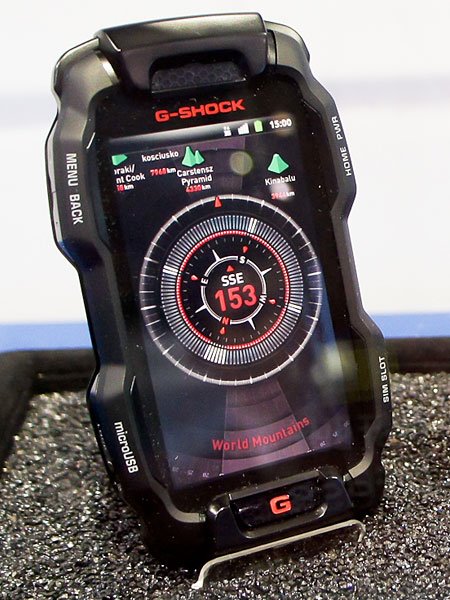 The Casio G-Shock Android Phone is the company's latest "G'Zone" ruggedized smartphone being released.  This thing could take a bullet.  It's reported that it can withstand 2000 lbs of weight on its body.  That's like a small car running over it.  Additionally, the G-Shock phone will run a version of Android, can survive a 10-foot drop and be submerged in up to 10-meters of water without skipping a beat.
Casio has yet to make their latest G-Shock phone official, but one thing is for sure; it sure will be difficult cramming this phone into any pants pocket.
Casio launched the G'z0ne on Verizon last year, a phone that ran Android and could withstand a few drops. Casio is looking to release their next tough phone, this time also sporting a more current Android version.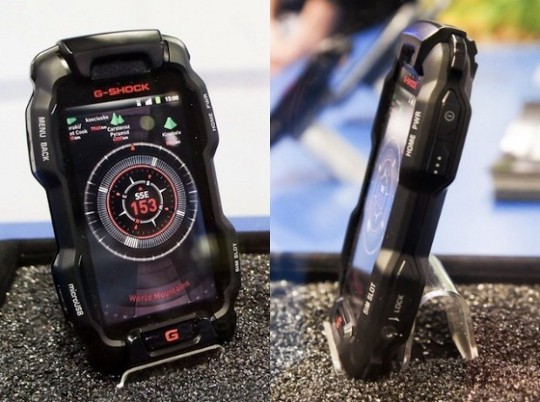 The handset looks similar to the Casio watches design, with buttons featuring the Home, Back, and Menu keys on its sides.  A plastic/resin material covers the front of the device, while the back is protected by a metal case. Along with these features, Casio has incorporated a camera supported by flash.
It seems to be bit thicker and heavier than the normal phones. There are no details on the price and launch of the G-Shock, but we'll  be sure to keep you updated.