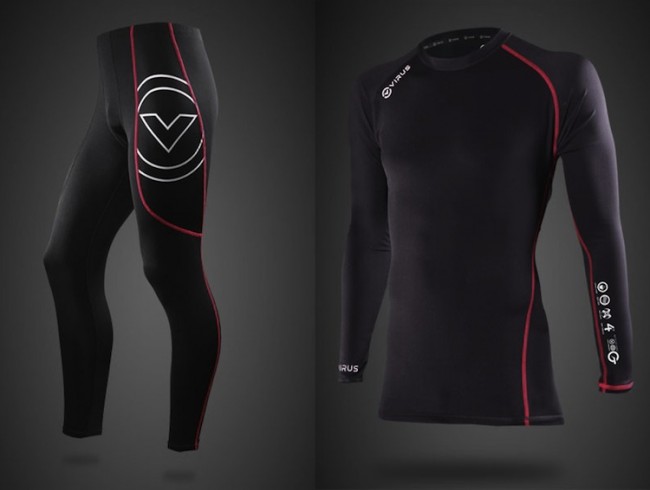 We all know that coffee warms us up.  It has to do with the phenomenon of drinking something hot somehow warms up our internals.  But what about wearing it?
Virus, a California based clothing company, uses the left overs from coffee production, otherwise known as Coffee Char, or coffee charcoal to manufacture their clothing.  That's right, they repurpose the coffee remnants to produce base layer clothing.  This coffee substance can trap body heat providing up to 10-degrees of added warmth.  This Virus clothing is extremely efficient at eliminating moisture and odor as well.  The grounds are recycled and processed into a natural fiber to produce a comfortable base layer fabric that traps heat close to the skin.
According to Virus, tests have shown that the garments' heat trap increases surface temperature by 10 degrees Fahrenheit and no chemical treatments or applications are used to provide these insulation properties.  When body heat turns up the temperature and perspiration levels, additional features of the garment kick in. These include UV shielding and anti-odor properties, a function that the company says is due to the selection of compounds woven into the fabric that deter the growth of microbes.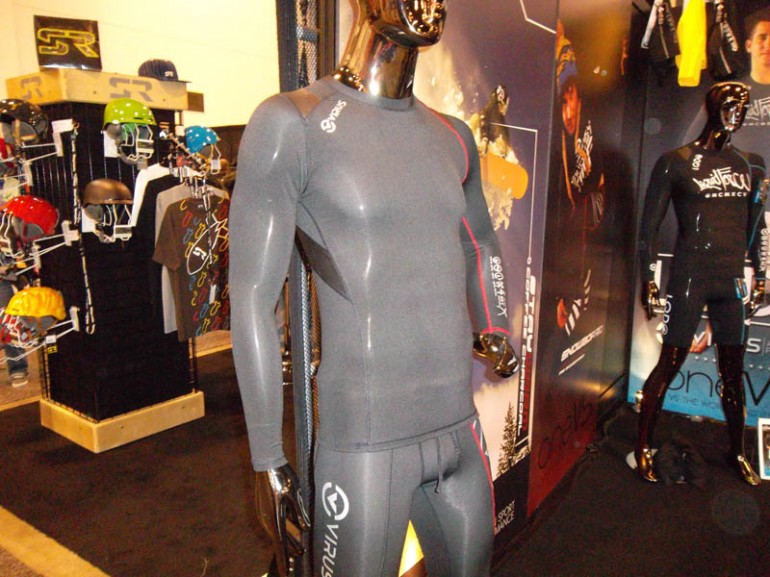 One word of warning, use the Stay Warm clothing as a first layer, but wear layers on top. A wind-breaking layer is advisable in order to keep cold air from breaking through the barrier of warmth.  Virus showed its Stay Warm line, in addition to another line that cools with jade called StayCool, at the Snowsports Industries America (SIA) show last week in Denver, Colorado.
The apparel starts at $31, which will get you a pair of their boxers and top out at $61 for Sleeveless top.  The nine items currently in the Virus Action Sport Performance Stay Warm line include the Coffee Charchoal Long Sleeve Fitted top for US$38; Long Sleeve Compression Crew Neck for $48; Men's All Weather Performance Boxer for $30.50; Men's Stay Warm Boot Cut ¾ Length Compression Pant for $54.50 and a Men's Stay Warm Form Core Warmer Sleeveless Top for $60.99.