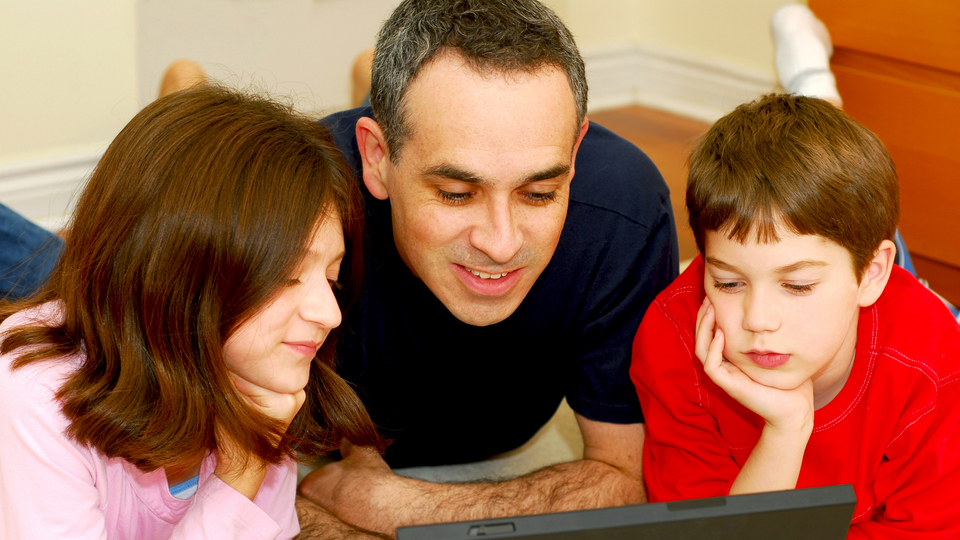 If internet and computer costs are keeping you and your family from accessing what is now the only information resource used these days, the internet, a new program from Comcast called Internet Essentials offers high speed internet for $10/month, a laptop computer for $150, and free internet training, for families with children who receive free school lunches through the National School Lunch Program.
Nationwide, Comcast teamed up with the FCC to produce Internet Essentials, and six months later, the program's been a colossal success, leading to the company adding some more features.  Some of these features include relaxed eligibility to include any family who qualifies for discounted lunches and swelling the catchment group by a further 300,000.  It's also doubling the speed of the available connection: 3 Mbps down and 768 Kbps up and is allowing community groups to bulk-buy packages to directly supply the most impecunious households. It's also pairing up with the "connect to compete" initiative to reduce computer costs, enrich digital literacy materials and connect those outside of Comcast's core service areas.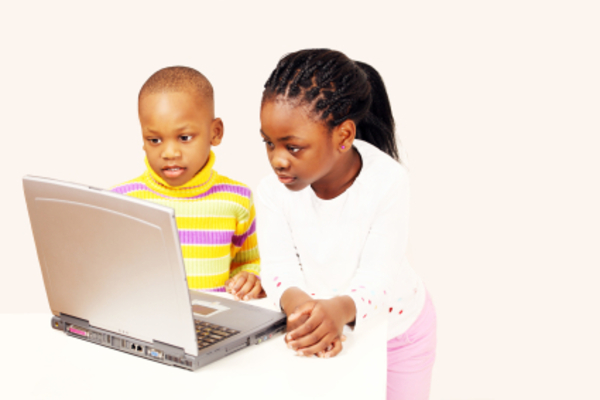 As mentioned, the Internet Essentials program was created because when Comcast acquired NBC Universal in January, the Federal Communications Commission signed off on the merger so long as Comcast agreed to help low-income households get online.
Here are the "Deets":
Participants in the Internet Essentials program will receive:
• Fast home Internet for just $9.95 a month + tax.
• A low-cost netbook computer available at initial enrollment for just $149.99 + tax
• Access to free Internet training, online, in print and/or in the classroom
• Norton Security Suite online security software, and parental controls
The computer is optional, you don't have to get the computer to receive discounted internet service. If you chose to buy the $150 computer, they will send you a computer coupon, a list of eligible computers and a list of local stores that sell those computers and accept Comcast vouchers.  Comcast promises that there will be no price increases, no activation fees, or equipment rental fees.
With cable internet like Comcast Internet Essentials, families can do anything online –email, homework, sharing photos, job searches, paying bills, watching videos, downloading music and more.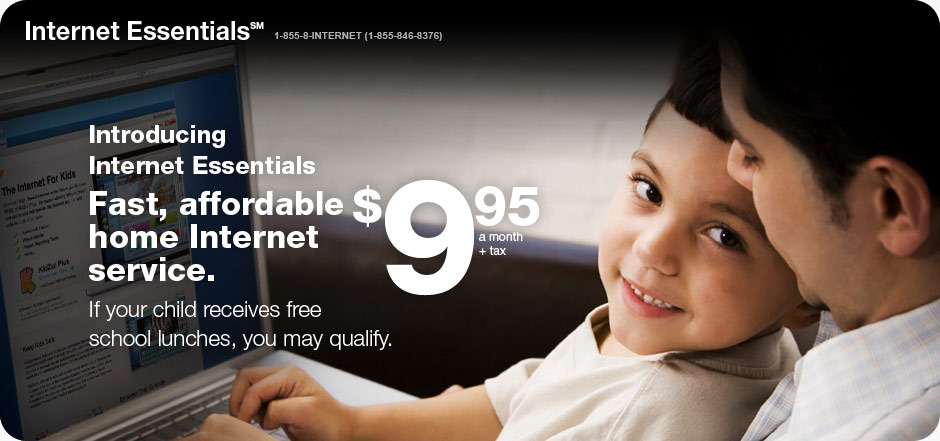 Your household can participate in Comcast's Internet Essentials Program if: 
• You are located where Comcast offers Internet service—Comcast does offer internet in most of King County, when you apply for the program they can tell you whether their internet service is available at your address
• You have not subscribed to Comcast Internet service within the last 90 days
• You do not have an overdue Comcast bill or unreturned equipment
• You have at least one child receiving free school lunches under the National School Lunch Program.
Children are eligible to receive free school lunch if their household income is below 130% of Federal Poverty Level, which amounts to monthly income of 1,594 for a family of two, 2008 dollars a month for a family of 3, $2,422 for a family of 4, $2,836 for a family of 5, $3,249 for a family of 6 (add $414 of monthly income for each additional family member).
Customers will be accepted into the program for three full school years. Any household that qualifies during the next three school years will remain eligible for the program as long as a child eligible for a free school lunch is still living in the household.  Additionally, now families can sign up for the program by calling 1-855-8-INTERNET (1-855-846-8376). For more information visit their website InternetEssentials.com.
If you are currently an existing customer who doesn't qualify for
their low-income services then you may be interested on to lower your existing Comcast bill by following this simple guide on themescene.tv.
Comcast success report in brief…

Research consistently shows that the barriers to broadband adoption involve a complex mix of low digital literacy, perceived lack of relevance of online content, and the need for low-cost, good quality computers and Internet service. Internet Essentials is intended to address all of these hurdles to broadband adoption and it's the largest and most comprehensive broadband adoption program in the country.

Now that we have launched Internet Essentials across the Comcast service area, we have taken a hard look at our rollout effort. We continue to analyze and make adjustments to Internet Essentials, but so far we have achieved a number of key accomplishments and met several milestones after only a few months of the program. They include:

Publicized the program across more than 4,000 school districts and over 30,000 schools, which have approximately 3.5 million National School Lunch Program (NSLP) families, of which 2 million qualify for free meals under the NSLP and, therefore, are eligible for Internet Essentials; 

Worked with more than 3,000 partners, including governors; mayors; local, state, and federal legislators, and community-based organizations, including churches, libraries, and PTAs, to promote Internet Essentials and engage eligible families in their communities;

By the end of 2011, over 10,000 individuals and organizations had registered for the Partner Portal, the portal had experienced over 100,000 unique visits, and partners had requested 11.5 million pieces of promotional collateral —all at no charge to the partner organizations.

Offered approximately 300 in-person digital literacy training sessions with more than 1,250 individual attendees;

Empowered nearly 100,000 Comcast employees to directly connect eligible families in their communities;

Connected over 41,000 families (an estimated 160,000 Americans) to the power of the Internet in their homes, some for the very first time; and

Distributed over 5,500 computers at less than $150 each.