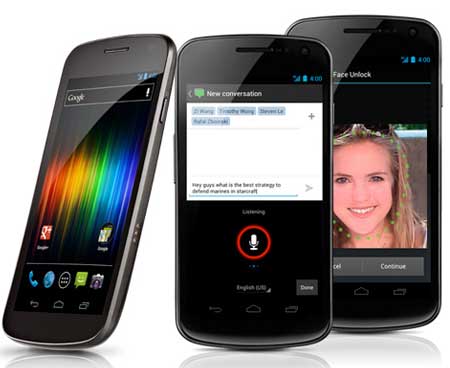 Samsung Nexus Galaxy is the debut smartphone for Android 4.0, designed to show us what Ice Cream Sandwich (Android 4.0) is all about, and it gives us a glimpse of this version of the Google operating system, which will serve as a benchmark for future models of phones built around Android.
The Samsung Galaxy Nexus is dominated by a 4.65 inch diagonal screen, and is great for those that frequently use web browsing, multimedia or other activities where the large screen shows its potential.  Despite its large screen, Galaxy Nexus quickly proves that it can be as comfortable and practical as a regular smartphone with 3.5 or 4.0 inch screen. This performance is accentuated using a curved screen and a housing interior that almost forces you to follow its contour.  At the bottom of the phone is where the miniUSB connector and the headphone jack reside.
Generally speaking, the design of the Nexus S 4G is gorgeous.  While devices without keyboards can be a bit of a pain, the Nexus keyboard is about the best virtual keyboard I've used.  It's accurate and it's spaced nicely.  Can't say this about most Android keyboards of tested.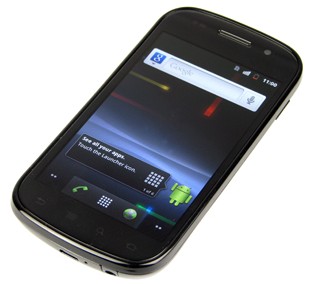 Display
Unlike most of Samsung's competitors, the Galaxy Nexus S 4G has an OLED panel, versus the traditional LCD display most manufacturers incorporate. For those not familiar with OLED technology, it stands for Organic Light Emitting Diode.  Samsung produces 40% of all the OLED panels on the planet, so it's no surprise that the Galaxy S has this sort of screen.  The difference between the two technologies is that instead of being backlit like an LCD, each individual pixel on an OLED screen produces its own light. In other words, it's a high resolution display with extremely tiny LEDs.
Additionally, OLED screens can produce a "true" black color, rather than all blacks coming out dark grey. The whites are extremely sharp and bright, and colors are more vivid than competing LCDs.  OLED screens also consume up to 40% less battery power than regular LCDs.
Because OLEDs generate their own light, displaying blackness costs no power. So an OLED displaying a mostly black screen, or white text on black background, will consume much less power than an LCD, where the entire screen has to be lit at all times. However, when displaying mostly white pages — like, say, websites — the OLED will actually consume more power than a comparable LCD. That said, on the Android OS, most menus already use a black background, providing some advantages to an OLED.
The Nexus S 4G doesn't have your traditional OLED.  It has a Super AM-OLED screen, clocking in at 4.65-inches with a 1280 by 800 display (which means it can display 720p HD video at full resolution). It measures 5.3 in. by 2.67 in. by .37 inches thick, and weighs 5.3 ounces.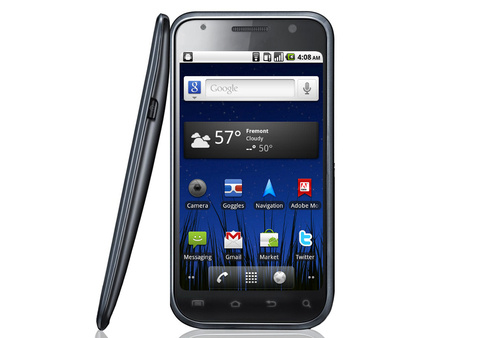 Navigation Controls
I love the fact that there are no buttons to crowd the screen.   Besides the navigation buttons, there's no other controls.  I love this.  It provides a lot more real estate for a screen, and is not crowded by a bunch buttons.  When you do need those buttons, however, they appear at the touch.  This is the difference between  a pure Google phone and the rest.
Performance
The performance of the Samsung Nexus S 4G is really good.   It's very fast, and has the raw CPU power to get the job done, no matter what the job may be.  Storage-wise, it has 32 GB of storage capacity, which justifies leaving out a microSD card slot.   A non-obvious advantage of the "Nexus" name is this means it is the one Google recommends for developers, and the company promises it will be the first to get operating system upgrades. This device has Android Ice Cream Sandwich 4.0, and it's arguably the most important feature of the Galaxy Nexus.  Google has been releasing updates like crazy, and Ice Cream Sandwich is the best yet. It's almost a completely reimagined OS from what we saw last year with version 2.3 Gingerbread. This time around, Google married the best parts of Honeycomb for tablets with Gingerbread to bring you the perfect hybrid OS that scales nicely to just about any screen size.
In addition, the Galaxy Nexus has a dual-core 1.2GHz processor and an HTML5 Web browser, putting it at the top of smartphones that support the emerging Web standard. A 5-megapixel rear-facing camera is matched with a 1.3-megapixel front-facing camera for video chats.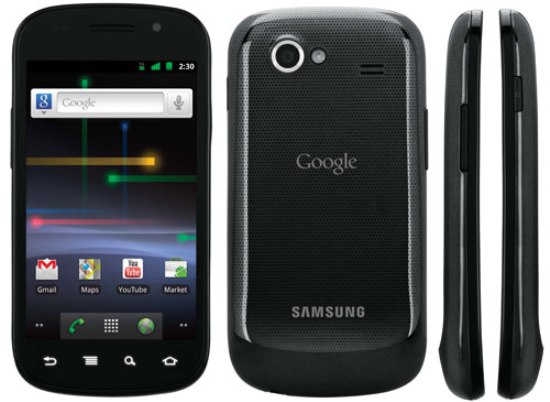 Communication
The Nexus S 4G has all the wireless features you'd ever want: Bluetooth, Wi-Fi, and Verizon's blazing 4G LTE.  But those are just the basics.
On the much, much smaller scale, the Nexus S 4G features what's called Near Field Communication, or NFC.  This is the smartphone cousin of Radio Frequency ID technology. If you've never dealt with an RFID tag, they are essentially small microchips attached to a broad, flat antenna, which, when powered by radio waves from a reader, can beam back its ID information from up to several feet away. An RFID reader "scans" the tag, like a radio based barcode, and receives the information it has stored. With tags that can be made into stickers and produced as cheap as 5 cents each, they're nowadays commonly used in stores for anti-theft protection on everything from clothing to shampoo.
The main major potential use of NFC is for mobile payments, allowing you to either charge small fees to your mobile phone bill, or use the phone itself as a link to your regular banking/credit information.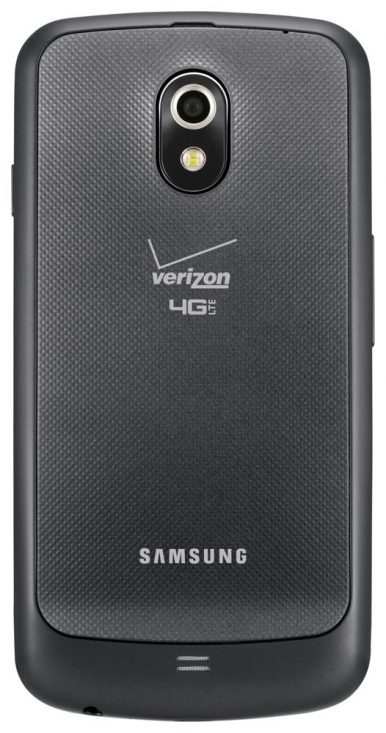 Camera
The Nexus S's camera is more or less your typical 5 megapixel mid-line smartphone camera. The quality is above image, and the LED flash on this model is much stronger than usual. Most LED flashes become irrelevant on anything other than very short range photos, but this one can actually provide enough light to snap a picture in a dark room, and know what you're looking at in the final product. The resultant photos are clear as well, even in far-away shots.  The Nexus S also features a 1.3-MP front facing camera for video conferencing.

Battery Life
Even taking into account the very healthy 1850 mAh capacity of the battery, I would say that the battery life is pretty good. Even with liberal Wi-Fi use, you can comfortably get through a full day's heavy use with room to spare. It's hard to say how much of this should be attributed to power savings in the MOLED screen, and how much is smart power management of the processor and Wi-Fi. Any way you slice it, it's great to see a slim device that still packs a useful amount of battery power, showing that you don't necessarily have to choose between style and utility.
Conclusion
The Samsung Nexus S 4G is fast, light, powerful, and meets the demands that most users would place on it.  Ice Cream Sandwich is a delight to work with, and offers many enhancements exclusive to true "Google" phones.  It doesn't have the cutting-edge features like a qHD screen, dual-core processor, or HDMI video-out, but the 4G data on Verizon's network offers a lot for the Internet-hungry user who doesn't care about a keyboard.  The Nexus S 4G has many features putting it at the top of the market for competing smartphones, including one of the highest prices: $299.99. Many rivals are priced at $200 or $250 on other U.S. carriers.  But hey, because you're getting the best of the best from a Google mobile OS, I think it's well worth it.
Check out the video review by IntoMobile…