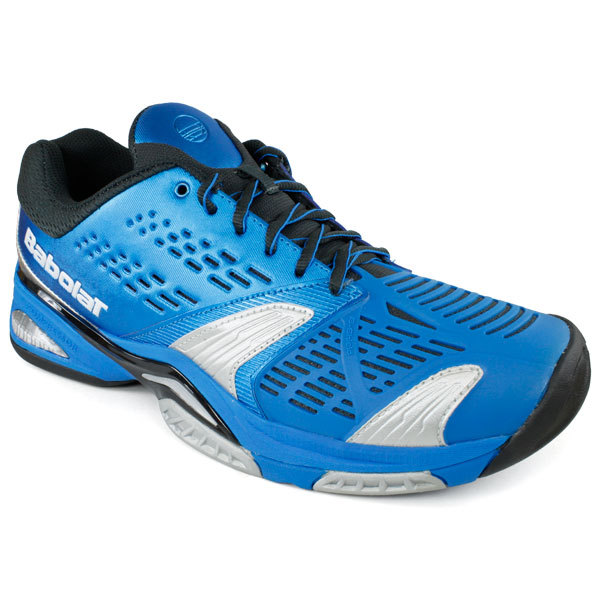 If you're a tennis fan, I don't need to tell you that the name " Babolat" pretty much represents the pinnacle of tennis gear as reflected by their popularity among tour players.  And whenever a new Babolat shoe comes out, players take immediate notice.  The new Babolat SFX Tennis shoe does not disappoint.   It's a high performance shoe that focuses on enhancing court movement.   What's that mean?  Well for starters, the SFX's superior Fit eXperience (SFX) technology follows the natural court movement to allow players' to move without restriction.  You can change direction off a dime off both wings without support loss.
Star Rating:


Cost: $99
Where to Buy: TennisExpress.com 
If you're fast, you'll love this shoe because you can react quickly to balls all over the court.  The upper part of the shoe is well-protection and has great ventilation to keep your feet cool.  Comfort-wise, the SFX is pretty impressive.  It has great heel support and a heel cushioning technology for increased comfort and shock absorption.  The SFX also has a large toe box to allow the feet to move freely and naturally.  S-Shield provides ventilation, comfort, and durability, and a stitchless tongue/vamp provides flex of the forefoot.  An anatomical collar shape and inner toe protector give this pair additional dampening.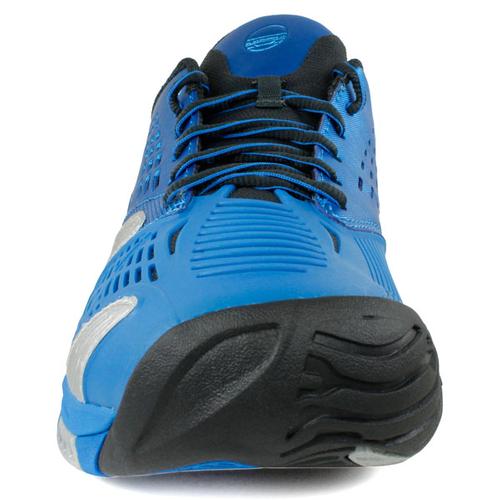 The outer-sole has an exclusive Michelin Performance outsole delivers superior traction and durability on all surfaces. Flex grooves promote natural movement.
The mid-sole has a dual-layer Ergo-Motion layer, which equalizes pressure points.  A Kompressor System provides heel cushioning and shock absorption, and a 3D ergonomic shank guides lateral movement.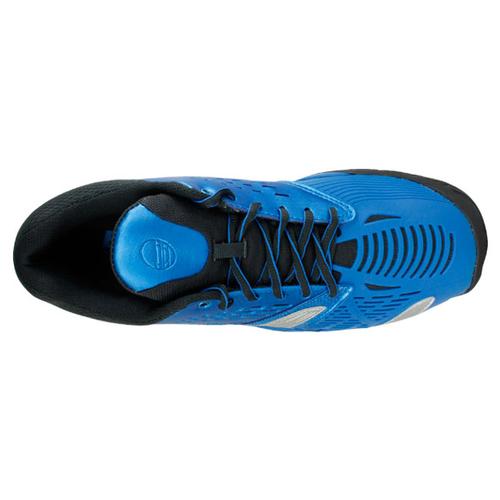 The Inner sole in the SFX is one of the most complex insoles around. It has an ergonomic insole, made up of five layers.  The bottom layer of the insole has 3D EVA cup pad, the second a 3D EVA cup, the third a spring EVA, the forth PU Ortholite, the next layer is memory foam, followed by an antislip top coat.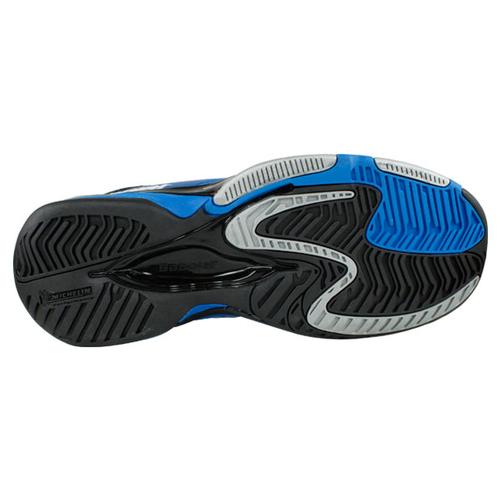 If you want comfort, you came to the right place with this shoe.  Babolat offers a 6-month durability guarantee as well.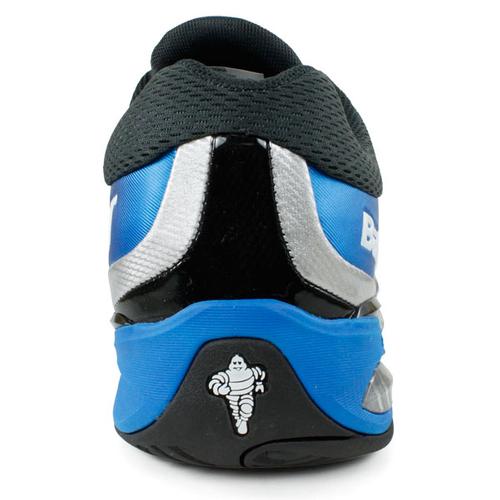 Check out the specs and video….
Fit: Runs 1/2 size big. We recommend ordering 1/2 size smaller than your normal size when ordering. Slightly lower than medium height arch support. Out of the box comfort with no break-in required.
Upper: S-Shield protects the shoe for great ventilation and durability, with denser S-Shield material to cover high friction areas for extra protection. Forefoot flex enhanced by stitches vamp/tongue, collar shape designed for extra comfort and toe protection from inner dampener.
Inlay: Ergo-Motion insole adapts to every individual foot for enhanced comfort, cushioning and support.
Midsole: Kompressor System heel cushioning technology for increased comfort and shock absorption during aggressive court movement. 3D ergonomic shank for supported lateral movement.
Outsole: Uses Babolat's exclusive Michelin Performance outsole for impressive traction and durability. TPU counter provides heel support.
Weight: 15.6 ounces (size 10.5)
Color: Blue