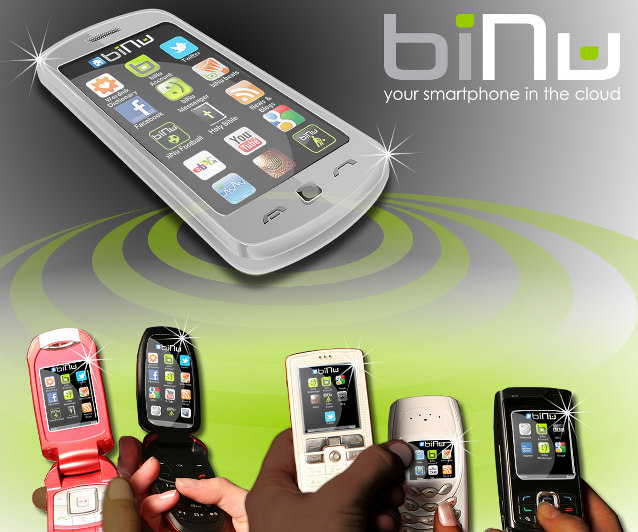 While Nokia's plans to bring smartphone functionality to developing markets at rock-bottom prices is unclear, a start-up company, BiNu, is stepping into the space with an innovative solution that could have a huge impact on the market.
Instead of working on new phones and new operating systems, Australia-based startup biNu has an even better solution: Make every phone a smartphone.
BiNu's mobile solution consists of a Java-based app that is compatible with a wide range of entry-level keypad phones that works alongside a cloud-based element.  Marketed as "your smartphone in the cloud," the app essentially acts as a window. Users can perform a variety of functions and even add new "apps" within the biNu portal, and the functionality performed by apps is handled on remote servers.  Only the resulting data is transmitted to a user's device.
"BiNu is a mobile software platform built for speed," the company says on its website. "Phones on 2G (GPRS / EDGE) networks experience near instant response times from internet apps and services such as Twitter, Wikipedia, news, live sports scores, weather etc." BiNu announced earlier this month that it raised $2 million in Series A funding.
Check out the video…
http://youtu.be/youN8U33hoA