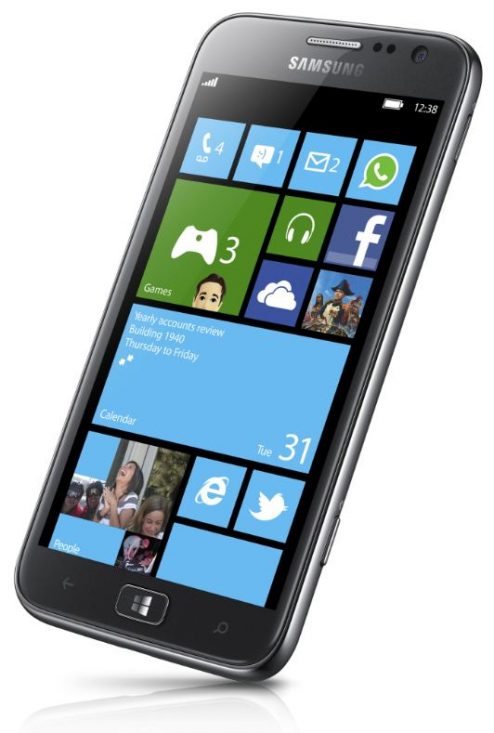 Samsung has announced the first Windows 8  smartphone dubbed the Samsung ATIV S.  At just 8.7mm thin, it sports a brushed aluminium chassis along with a 4.8 inch HD Super AMOLED display. The Corning glass on the front is actually the new Gorilla Glass 2, which is thinner but stronger than previous makes.
The ATIV S runs a dual-core processor clocked at 1.5Ghz, has 1GB of RAM and comes in a 16 or 32GB option. On the back is an 8 megapixel camera with autofocus. On the front is a 1.9 megapixel camera for video calls.
Samsung designed the bezel around the screen to bulge out slightly and taper off around the back of the device, which apparently makes it easier to hold.  The ATIV S will likely launch in October around the time Windows 8 rolls out.
Check out the video…
http://youtu.be/uM3EVYK2TAc