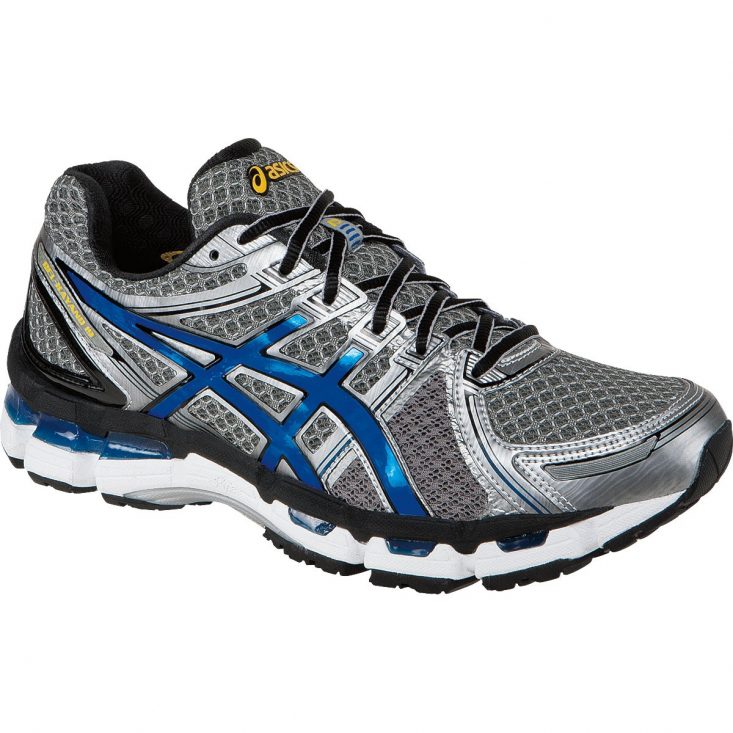 The Asics Kayano has long been the shoe of choice for over-pronators looking for additional support in a well-cushioned sole.   Now in its 19th iteration (2013 marks 20 years for the shoe), this update introduces a two layer midsole construction for a softer feel as well as seamless overlays for improved comfort.  It's lighter than previous generations and the shoe is specified to have a 10mm heel-to-toe offset.
The Asics GEL-Kayano 19 is the company's flagship model also includes Heel Clutching System, Dynamic DuoMax technology and an Impact Guidance System to enhance the foot's natural gait from heel strike to toe-off, as well as Guidance Line technology to enhance gait efficiency for superior performance and comfort.  Asics GEL Cushioning System, found in the forefoot and rear foot, provides superior cushioning during impact. Asics High Abrasion Rubber in the outsole provides superior durability and traction, while discrete eyelets help disperse lace tension and create a customized fit with enhanced upper comfort.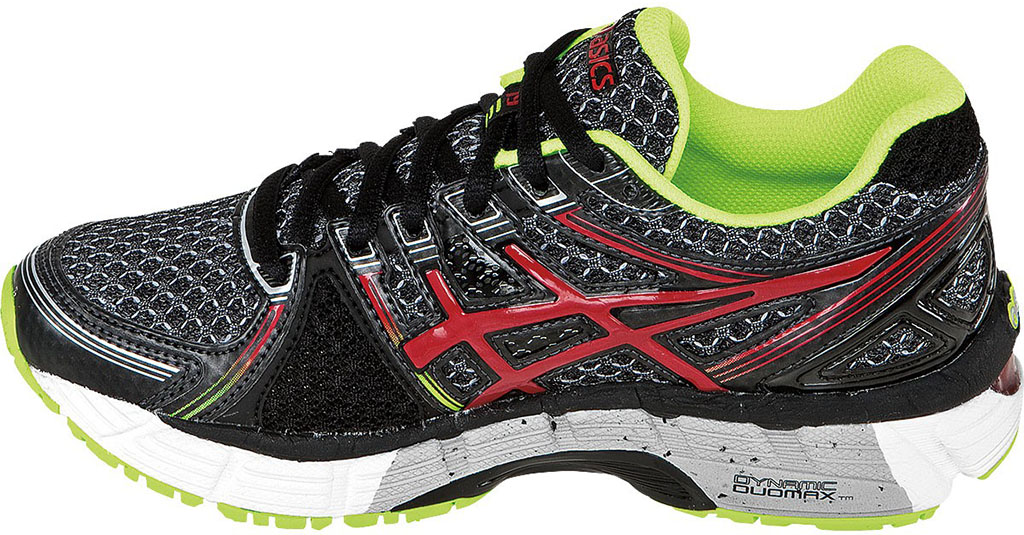 Biomorphic Fit construction is a breathable four-way stretch mesh that wraps both sides of the foot to create a softer and more accommodating fit.  Personal Heel Fit (PHF) has been reengineered with two layers of memory foam that secure the athlete's heel and reduce the potential for friction.  A Comfordry Sockliner provides superior cushioning performance and anti-microbial technologies for a healthier, drier and cooler environment for the foot, while DuraSponge outsole technology helps improve comfort by providing a blown AHAR rubber compound.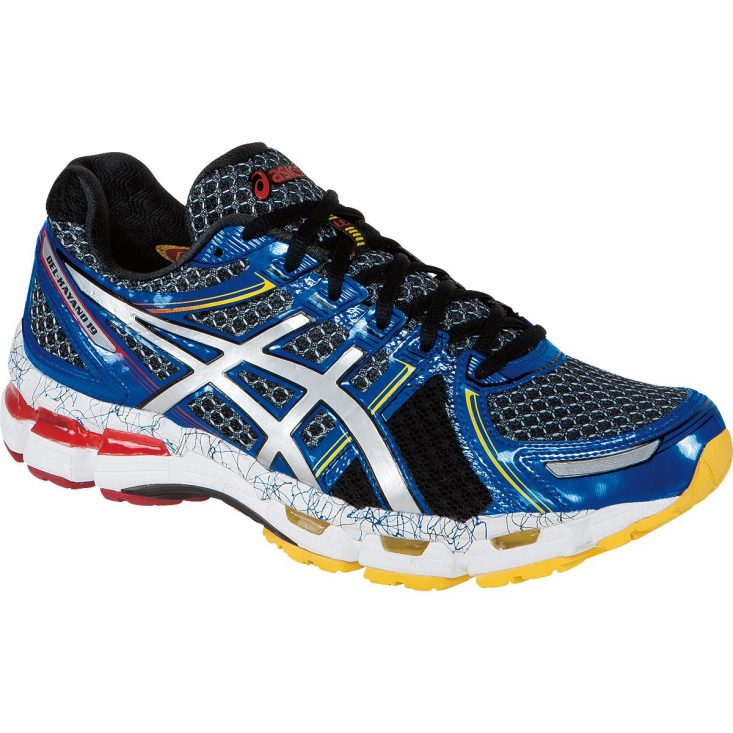 The Solyte midsole provides enhanced cushioning and durability in a lightweight package to create one of the best running shoes on the market.   "GEL-Kayano is an established shoe for serious runners, and we are continually striving to deliver compelling enhancements," says Brice Newton, Running Footwear Product Manager. "The newest GEL-Kayano 19 is no exception, displaying the latest innovations to enhance the fit and feel for runners."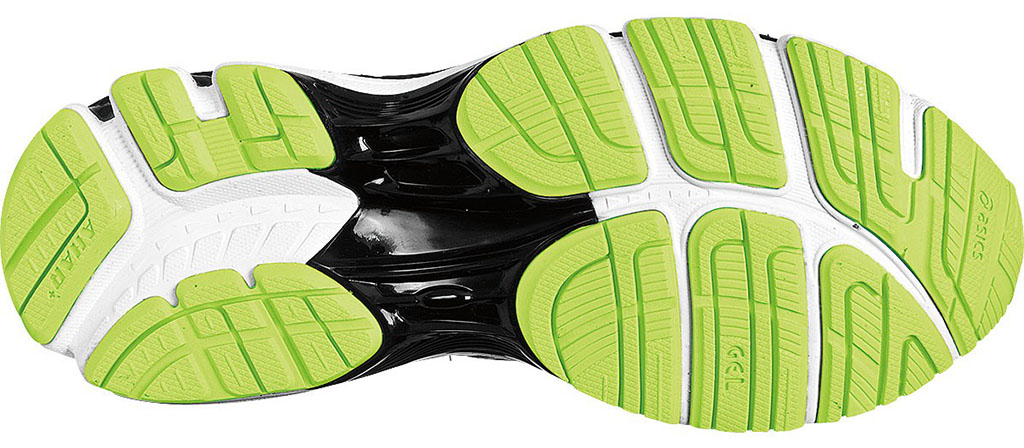 Running in the Kayano's produced a level of comfort I've not found too often in most higher-end shoes.  Combining a smorgasbord of technology into a well thought-out shoe, the new Asics GEL-Kayano 19 are the shoe to beat for the Winter 2012 and Spring 2013 running seasons.  Asics thought of everything with this pair, and this model isn't just for over-pronators.  Those with flat arches and runners with long strides will really appreciate the durability and comfort of this 19th-generatio Kayano.
Priced at $150, the GEL-Kayano 19 will be available at specialty shop on November 1 and nationwide in January.  They will come in the following colors:
Men's Colors
Black/Lightning/Blue Kayano 19
Black/Red/Lime Kayano 19
Titanium/Royal/Black Kayano 19
Women's Colors
Black/Pink/Apple Kayano 19
Black/White/Pink Kayano 19
Lightning/Turquoise/Iris Kayano 19
Check out the video from Running Warehouse…