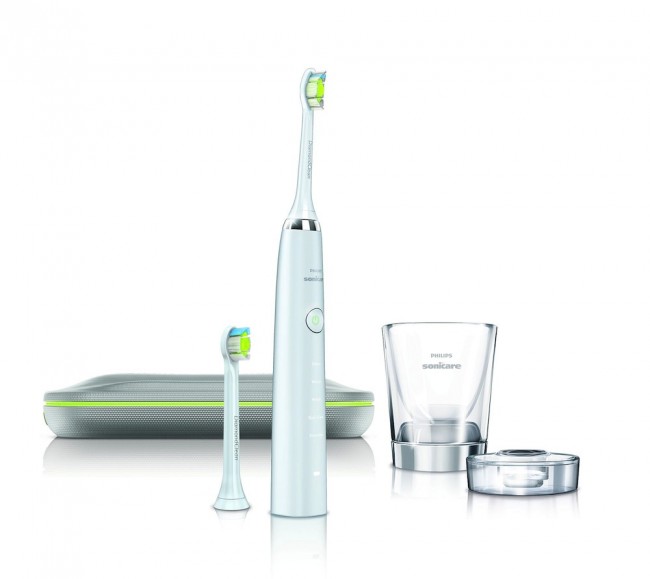 Want to know the best Electric toothbrush on the market?  Look no more than the Philips Sonicare DiamondClean Toothbrush.  The DiamondClean Toothbrush removes up to 100% more plaque than its manual counterpart, which might have something to do with its ability to deliver 31,000 brush strokes per minute.  Sonicare is also promising healthier gums in just two weeks time, and whiter teeth in one week. Those are reasons alone to pick up the DiamondClean Toothbrush.  But it also doesn't hurt that the DiamondClean from Sonicare includes two brush heads, a portable charging case with a USB port to charge from your PC, and an inductive charging glass that means you just have to drop it in to charge it.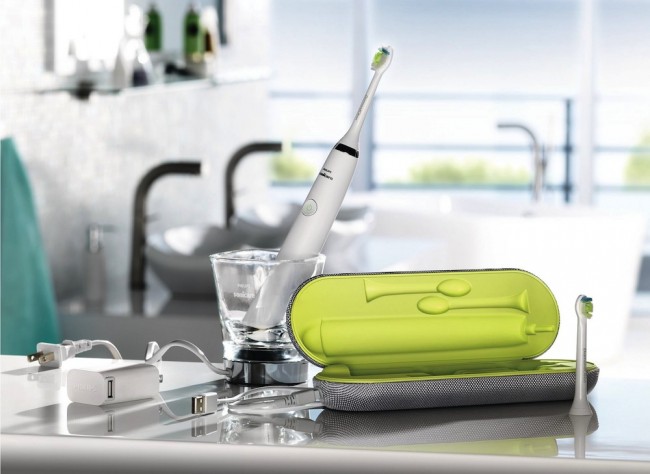 Unlike Oral-B's electric toothbrushes, the base of the brush is sealed with a concave plate, making it easy to keep clean as well as prevent mildew build up.  There are five cleaning modes, which include: clean, white, polish, gum care, and sensitive.  Each mode speaks for itself, and most require two to two and half minutes of cleaning to be complete (a beep sounds every 30-seconds to let you know when to move).
The charging glass is a nice touch, and means that you've also got a clean receptacle to store the DiamondClean Toothbrush.  It boasts a 3-week battery on a single charge, and includes an overnight case that charges the DiamondClean toothbrush using inductive charging.  It's already on sale on Amazon for $190.