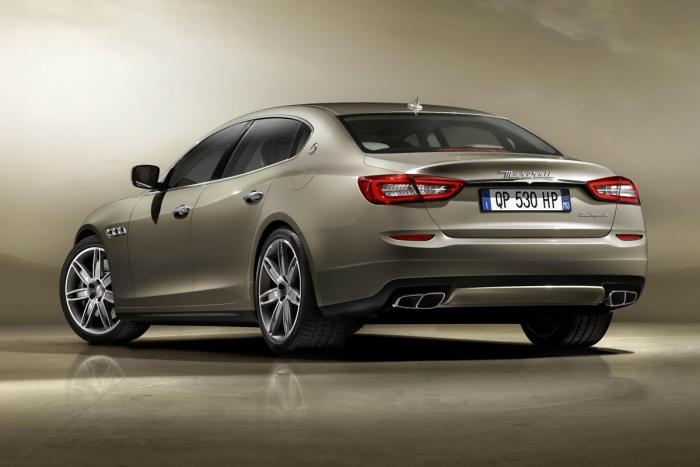 These are the first pictures of the all-new Maserati Quattroporte, which havw been released ahead of the car's public debut at the 2013 Detroit Motor Show in January.
The firm's CEO, Harald Wester, has said that the new Quattroporte is key to Maserati's planned "industrial growth that will see our presence in the world rise to 50,000 units a year by 2015." A figure that's considerably more than the 6,159 cars it sold in 2011.
Details are being kept under wraps until the Detroit show, but the new car is expected to be lighter than the current model's 1,990kg, thanks to aluminium body panels and a new steel-aluminium platform.
The new car was designed by a team headed by Lorenzo Ramaciotti, Head of the Maserati Design Centre, which is part of the Fiat Group Centro Stile design centre in Turin, Italy.
The Quattroporte has a new look that's designed to be aggressive enough to appeal to Maserati's current core of Western European and North American customers, but also elegant enough to appeal to Chinese buyers.
In another concession to the Asian market, the new car is longer than the previous model's 5,097mm to increase rear passenger and boot space.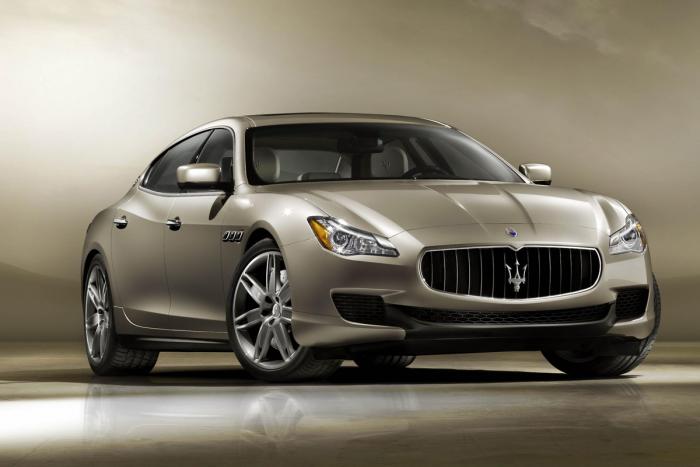 Under the bonnet is an evolution of the current Ferrari-built 4.7-litre V8. In the current Quattroporte, this develops 424bhp – but the numberplate of the car in our pictures does say 530hp, which equates to 523bhp. This figure is higher than the same engine's output in the Maserati GranTurismo, but still less than a 552bhp BMW M5.
Maserati is expected to broaden the Quattroporte's engine range with smaller V6 models and even a diesel, with Maserati Powertrain Director and former Ferrari engine boss, Paolo Martinelli, saying: "The new engines that will be mounted on the next generation of Maserati vehicles are not only more powerful than ever, or more exciting to drive than ever – but also more fuel efficient than ever before."
The engines won't just power the new Quattroporte. The new luxury saloon is the first of three key new models, as it will be joined by a new E-Class-sized saloon called the Ghibli and an SUV called the Levante, that's based on the Jeep Grand Cherokee by 2014.