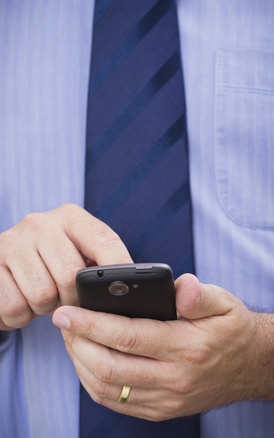 According to USA.gov, saving money and managing debt were among the most popular New Year's Resolutions for 2013. In fact, financial well-being is a common goal for the first of January each year. Unfortunately, most resolutioners won't keep those self-made promises past February.
Finances gets a lot of help from technology, though, and it is possible to keep on track and carry on with your resolutions throughout all of 2013. Using some of these apps can not only help you save money and eliminate debt, but create some personal wealth for yourself.
Mint (Web, Android, iOS – Free)
Mint.com might be the most popular financial web app out there. At its core, it's done a niche amount of tasks extremely well — tracking accounts, spending and planning for savings. The popular service has apps for both iPhone and Android and can even help set and track goals for saving, investing and pay down your debt.
Downside: It's a free service, so you will have to deal with some ads.
SigFig (Web – Beta)
If the analytics of Mint don't cut it for you, SigFig might be the step up you're looking for. As one of the top finance apps available, SigFig is perfect for both the professional and casual users alike. From executives such as Brian Ferdinand at Liquid Holdings or the stay-at-home Mom, this app is highly rated for its effectiveness in managing your finances. It will go beyond basic checking and savings to track investments and give real data about what's happening with you're money.
Downsides: Web access only with no smartphone apps available. Still in beta mode so access is limited.
iWallet (iOS – $2.99)
Mint is great for seeing the big picture, but iWallet takes care of those day-to-day financial transactions. The app tracks both income and expenses on your iPhone to help balance your budget and keep your spending on the right path.
Downsides: The free version of the app has ads and there is no web access.
PayPal (Web, Android, iOS – Free)
If you've done any purchasing from eBay or Amazon, it's likely that you're already familiar with PayPal, but you might not be as familiar with their peer-to-peer features. The ability to send money to your friends via PayPal spares you the burden of carrying large amounts of cash, which in turn helps you keep those bucks in your bank account.
Downside: If you already have a shopping addiction, having a PayPal account might not help with the temptation.
Evernote (Web, Android, iOS – Free)
This is for the pen-and-paper folks out there. While Evernote is not technically a financial app, it is great for those who'd rather write down their info over having an app fill in the numbers for them. You can organize notes into folders and sync them between your smartphone and laptop, as well as upload pictures and even tag locations.
Downsides: It's still not a financial app, so there are no features catered to savings or spending.