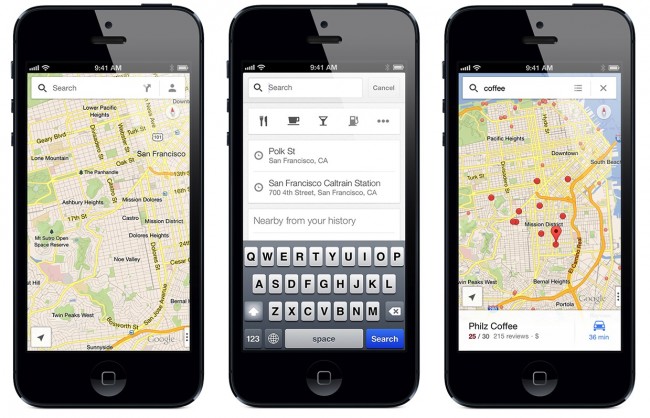 Google released a new version of Google Maps for iOS 6.  It adds turn-by-turn directions, along with all the other great features such as mass transit information.  And today the company issued an update to the app, which only adds to its functionality.
The first features is the integration of Google Contacts.  If you're signed into Google and you search for a friend's name, the Google Map app will suggest their address.  This is a feature that people have been screaming for.
The other feature is what Google is branding as improved and faster local search.  Go to the search bar, and a set of icons like coffee shops, restaurants, gas stations, etc, will appear.  Tap one of those icons and Google Maps will show you the nearby results.
If your device doesn't automatically download the device, hit your update feature, and check out the new-and-improved Google Maps for iOS 6 and iPhone.