Multi-function 4-in-1 Electric Facial & Body Brush Spa Cleaning System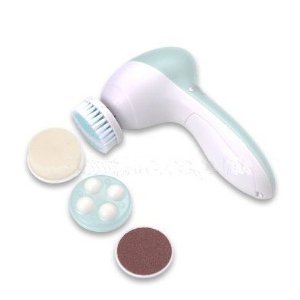 Synonymous with effective hygiene cleaning products, including those for the face and body, MelodySusie just debuted their Multi-function 4-in-1 Electric Facial and Body Brush Spa Cleaning System.  Designed to cleanse the face prior to nourishing and moisturizing, the MelodySusie deep cleans your face so you're assured that no impurities reside there before you apply your other facial treatments.  This is important because if you moisturize your face, for example, prior to getting it completely clean, that moisturizer can trap impurities in your pores, and that can be very damaging to your complexion and overall health of your face.
The MelodySusie Spa System exfoliates dead skin cells right off in a safe and effective manner.  You can also use the product as a facial emulsifier, and it's alto works well on the hands and feet……the whole body.  And speaking of feet, the 4-in-1 system not only can clean your feet, but it exfoliates, polishes and smooth those stubborn calluses.  It smoothed out my feet in a matter of minutes.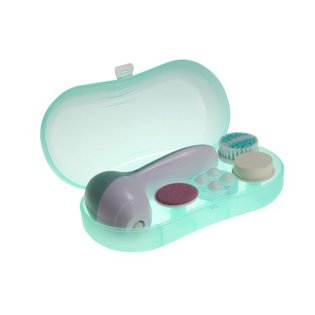 To use, you simply attach the facial brush to the base unit, and begin using.  I wouldn't suggest using this in the shower, as it is not waterproof.  The MelodySusie also comes with 4 different brush heads/spinning attachments for various applications, including a pumice head and a massager head.
The MelodySusie works fantastic.  It cleans, exfoliates and smooths out any body part you apply it to, and compared to those $200 facial cleaning systems like the Clarisonic, you can pick up the MelodySusie Facial and Body Spa System for under $25 on Amazon.  Very affordable, and it also comes with a carrying case.
If you've been in the market for a professional face and body "spin" cleaner, like those you see in your retail stores, save a bunch of money and go purchase the MelodySusie Spa System.  It works equally as well. You can purchase it here.