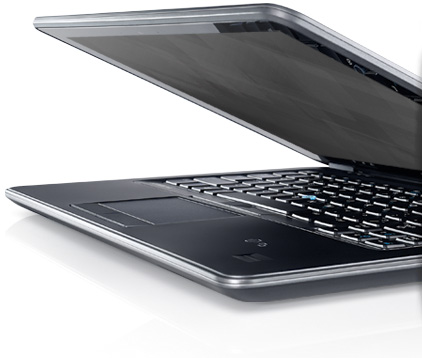 Dell is introducing three lines called the Inspiron 3000, 5000 and 7000.  Though the company isn't unveiling all of its new consumer laptops today, it is taking the wraps off the 7000s, along with one of the 3000-series models.
They start at $699 and are way less expensive than Dell's top-of-the-line XPS offerings. Available in 14-, 15- and 17-inch screen sizes, they feature a nicer design than you might expect, with all-aluminum surfaces, backlit keyboards and Gorilla Glass touchscreens (1,366 x 768 is the native resolution, but 1080p is also an option). Internally, they run Haswell processors, with optional discrete graphics on the 15- and 17-inch models. Battery life, meanwhile, is said to range from eight to 12 hours depending on the configuration and screen size. All three will be available September 26th, with the 15-inch model priced from $699, while the 14 and 17 start at $849.
Additionally, Dell introduced the 11-inch Inspiron 11, a $379 netbook-style laptop with a touchscreen. Though you can get it with an AMD chip to start, you can also upgrade to a Core i3 or i5 processor. The battery life tops out at eight hours, depending on the configuration. Also the design is killer looking with a soft-touch finish on the lid and bottom. It lands October 3rd.
Finally, Dell also introduced a revamped Inspiron 23 all-in-one, with a slimmer bezel and a design that puts all the PC internals in the base. This will be available October 1st for $999 and up, with your choice of Haswell processors.