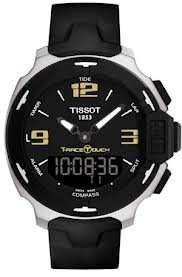 The Tissot T-Race Touch Watch is a fine timepiece that combines a number of features into a refined design, including a tactile scratch-resistant crystal that presents minimal reflection. The dual analog and digital timekeeping fronts a black dial that also has a number of functions for the sporting enthusiast.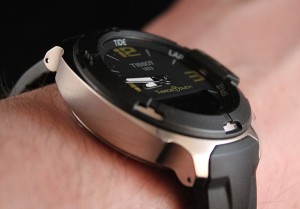 This is a highly functional and and capable watch with chronograph, logbook and a second time-zone for the traveler. There is also the compass and tide schedule that fits to any repertoire. The 3 o'clock, 9 o'clock and 12 o'clock markers are contrasted with bright hands that sit just above the digital time. It's a watch that let's you get the most out of your time. The special logbook feature allows you to record up to 99 lap times. While their at it, why not give a cool backlight, and so it is.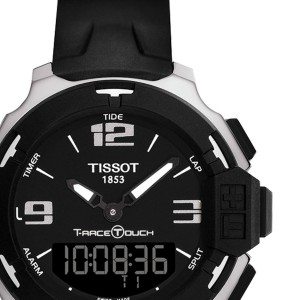 Coming in either white, gray, orange or black bands, the piece cuts a serious image on your wrist. The price is also a utility at around $400. This is a hard working watch, and it has definitely earned it's purchase.
Check out the video….