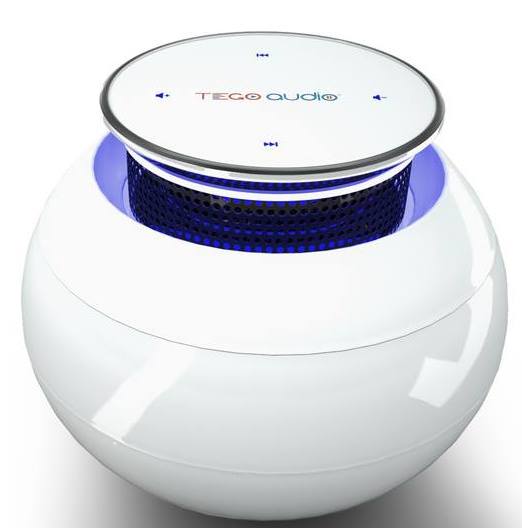 We've said it time and time again. While portable bluetooth speakers are convenient, they lack the power and sound quality to really matter in the "sound-filling" marketplace.  The new TEGO CERA wireless speaker kind of prove this theory wrong.  It has a unique construction that enhances the sound output, and this generates music that somewhat defies the laws of physics.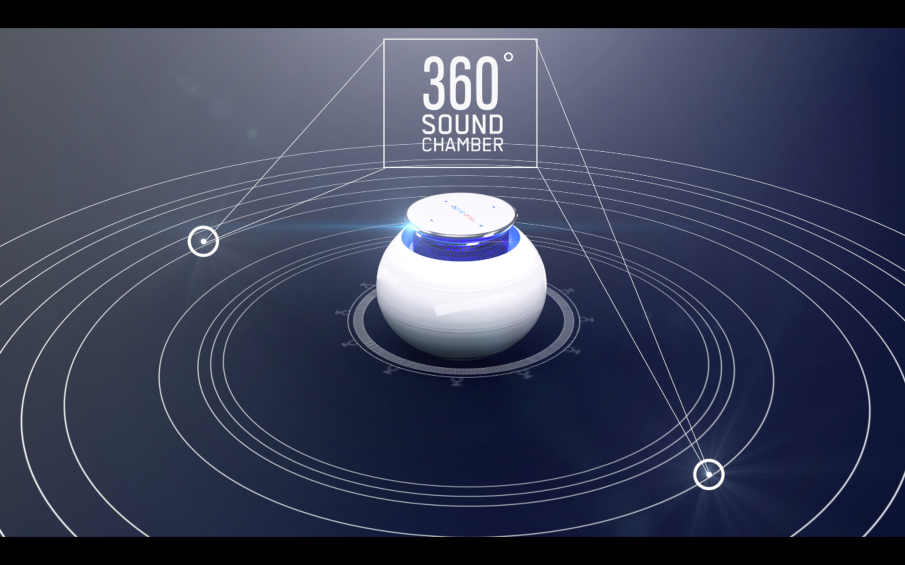 The CERA speaker is spherical, as you can see from the photo, and what this means is that this shape provides omni-directional sound.  Pretty nifty, huh?  At the bottom includes a 3.5mm line-in for use directly with an audio source, and a micro-USB for charging the battery. This micro-USB also allows a direct connection between the CERA and another CERA.  Now you've got double the sound and power.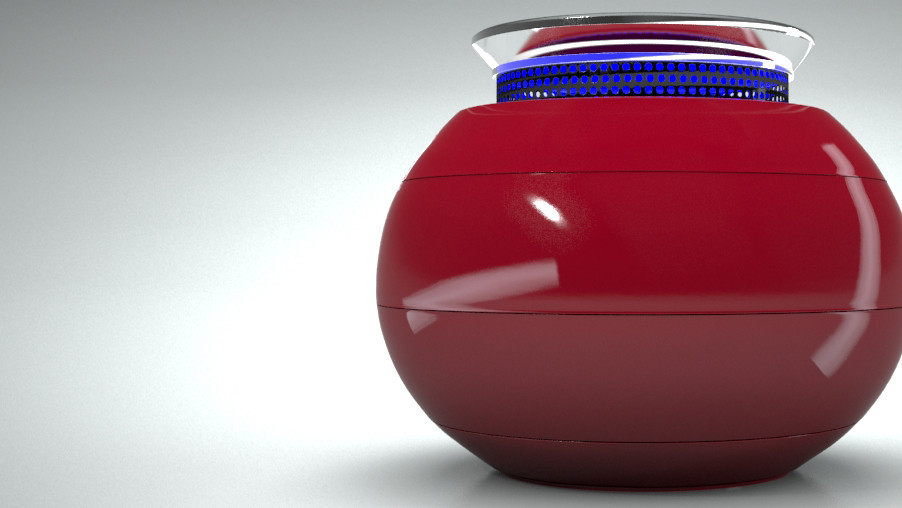 The CERA pairs very easily with your device.   You simply press in the center top dial, which releases a section that rises up. This reveals the speaker grill and also illuminates four touch-sensitive tabs on the top, which control volume and forward/reverse track playing. A voice confirms that there is power and it automatically goes into pairing mode.   To turn the CERA off, you simply push the center back down, where it clicks into place.  The CERA will charge via micro-USB in 3-hours.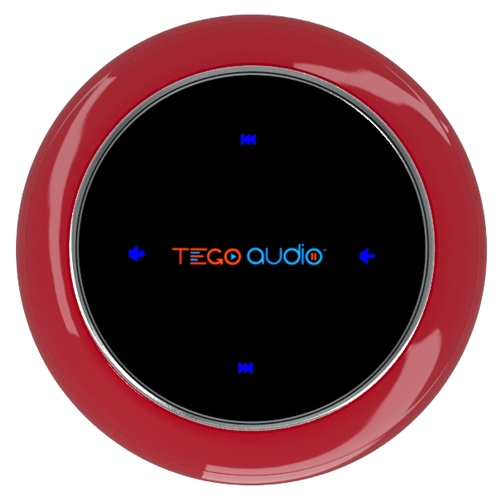 The bass is really stunningly full, filling a full-sized room.  Treble and mid also sound amazing, and you can get at least 6 hours of playback on a single charge.  The bottom line is that for $89.99, the CERA Wireless Portable Speaker buys you pretty sophisticated technology, and a portable but loud little sound system. The 40mm speaker is clear and sharp, and for only 3-watts of power, it's a nice little "green" device to boot.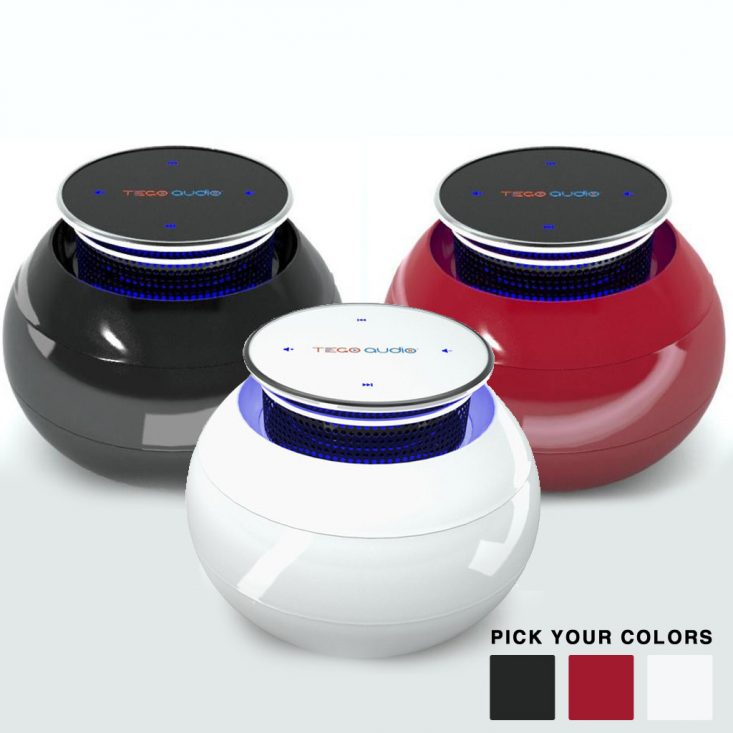 You can get the TEGO Audio CERA Wireless Speakers at [amazon_link id="B00HEDKW6S" target="_blank" locale="US" container="" container_class="" ]Amazon[/amazon_link].  It comes in black, ruby red and white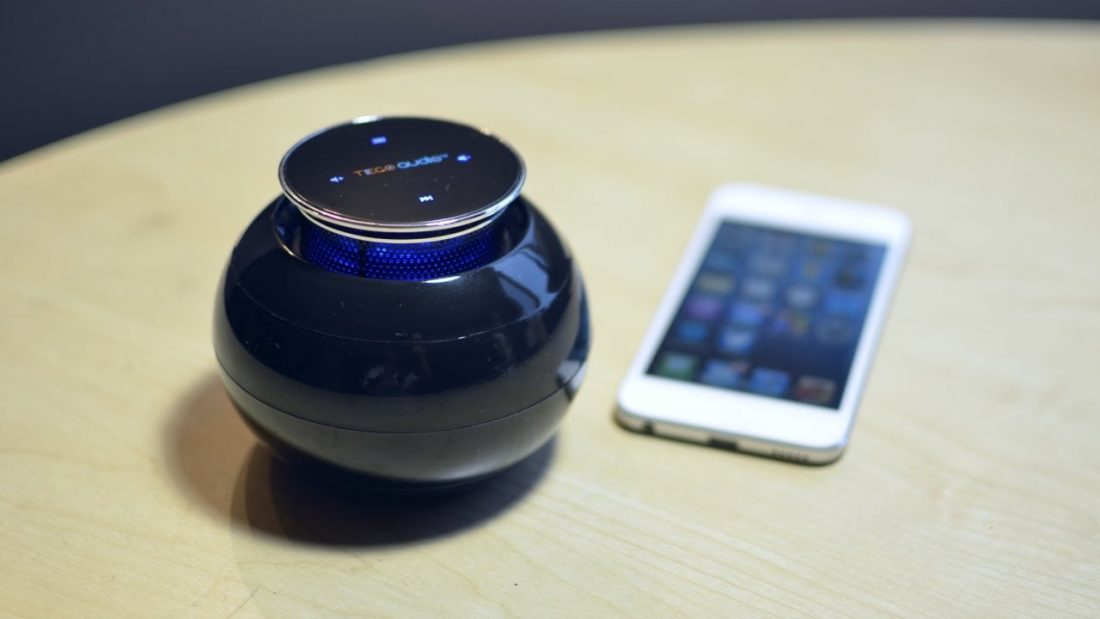 Check out the video…
[amazon_my_favorites design="2″ width="250″ title="TEGO CERA Portable Speaker" market_place="US" ASIN="B00HEDKW6S, B00HEDKVSC, B00HD7CTZW" color_theme="Orange" columns="1″ rows="3″ outer_background_color="" inner_background_color="" background_color="" border_color="" header_text_color="#FFFFFF" linked_text_color="" body_text_color="" shuffle_products="True" show_image="True" show_price="True" show_rating="True" rounded_corners="False"/]