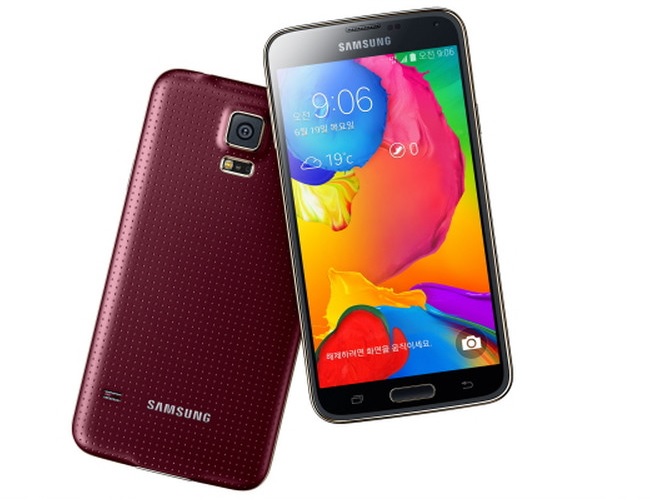 A lot of rumors have been coming to press regarding the Samsung Galaxy S5 Prime.  In the middle of all of this news, Samsung has quietly released a new S5 version, with some killer specs, and available exclusively in Korea at the moment.
Unlike the Samsung Galaxy S5, which comes with a 5.1-inch FHD display, the new Samsung Galaxy S5 LTE-A sports a 5.1-inch display with 2560 x 1440 pixel resolution, and is powered by a quad-core Qualcomm Snapdragon 805 chipset clocked at 2.5GHz.  Additionally, there's also 3GB of RAM onboard, (vs 2GB with the S5).
The remaining specs are nearly identical, including a 16MP camera, a 2.1MP front-facing camera and a 2,800 mAh battery with the Ultra  Power Saving Mode.  The new handset runs the latest Android 4.4.2 Kitkat with TouchWiz UI, and it is available in a variety of colors: red, pink, gold, blue, white and black.
http://youtu.be/W7-5N785fVM
No word about the launch of the handset in other global markets.