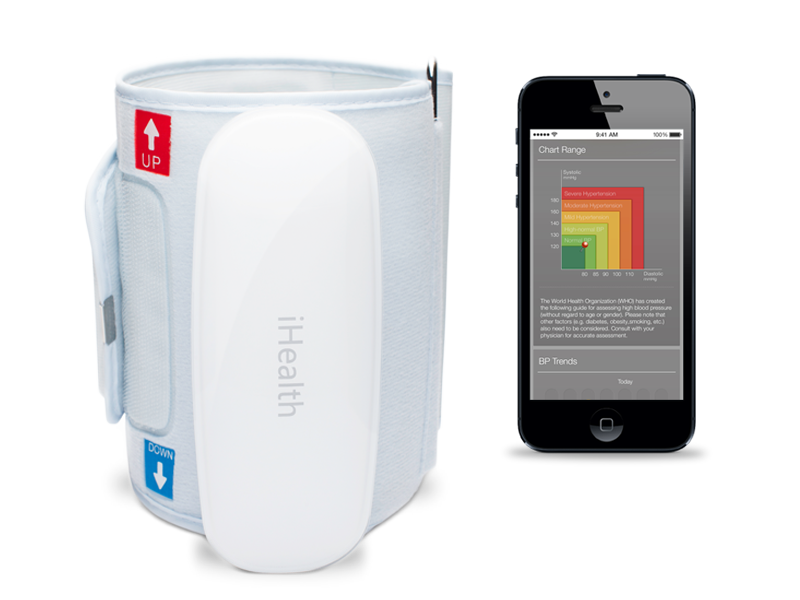 Fitness gadgets, particularly those that work with your smartphone, are all the rage.  Fitbit, Withings and Jawbone are among the more popular manufacturers of outstanding fitness tech. But if you want to get serious about your fitness and health gadget choices  from a medical gauging point-of-view, take a gander at iHealth's Wireless Blood Pressure Monitors, a fully wireless, Bluetooth enabled blood pressure monitor that's portable and lets you use your iPhone as your wireless user interface.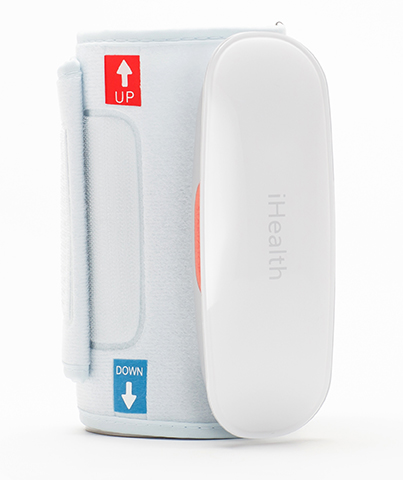 With the iHealth's Wireless Blood Pressure Monitor, users can utilize their iPad, iPhone or iPod Touch to reliably measure their blood pressure at a moment's notice. A lightweight and portable device, the Blood Pressure Monitor works in conjunction with the free iHealth app and provides users with the ability to track systolic/diastolic numbers, heart rate, pulse wave and measurement time. Results can be shared instantly with family, friends and doctor.
As the name suggests, the Wireless Blood Pressure Monitor is sleek and modern looking, combining a rounded, white and clear plastic box with a fabric, Velcro-adjustable cuff that wraps around your arm. Because it uses a Bluetooth 3.0 wireless chip powered by a rechargeable battery, it can be operated without the need for a dock or a cord, except when it's recharging via mini-USB.  It alsopromises over 80 measurements on a single battery charge.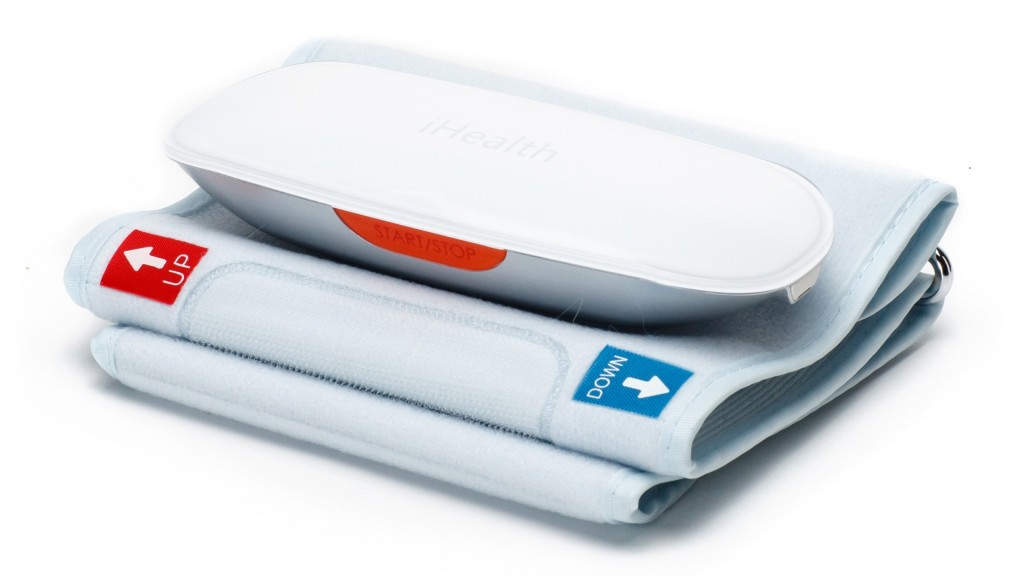 iHealth latest app version for the iHealth BPM is called iHealth MyVitals, which can aggregate multiple types of health monitoring data within one interface. Pairing for the Wireless Blood Pressure Monitor is as simple as going to the Bluetooth menu one time and linking the devices; after that, the app works seamlessly to activate the accessories and store their data.  Measurements from the device proved very accurate, and it's a breeze to pair and operate.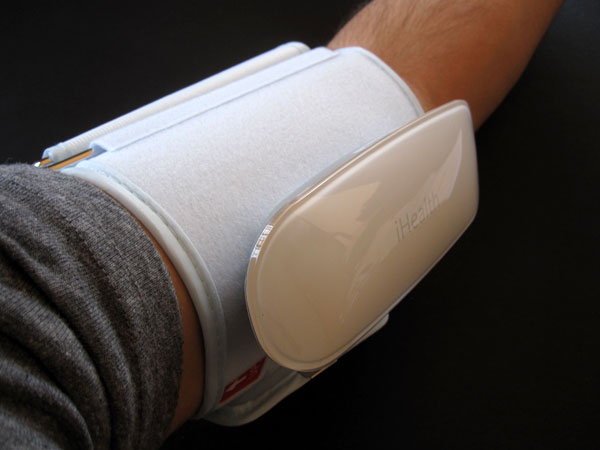 You can purchase the new iHealth BP5 Wireless Blood Pressure Monitor for $99.99 through Verizon here.  

This review unit was provided by Verizon for review, and no compensation has been given for the above opinions or content