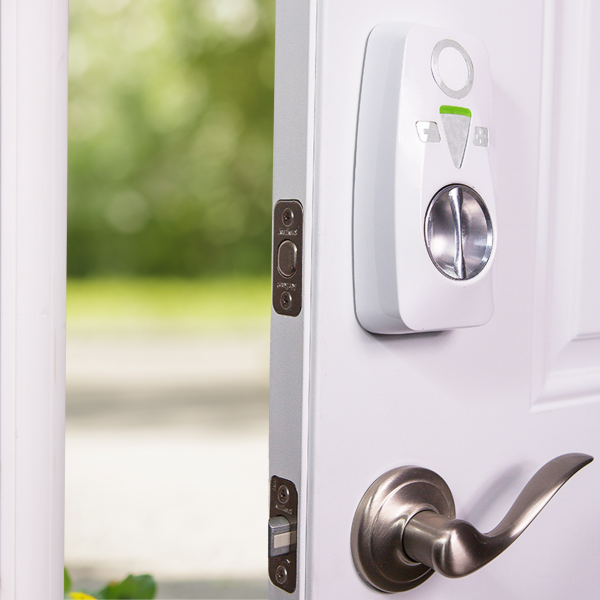 An adjunct project from hotel smart lock maker OpenWays, Okidokeys is a comprehensive line of smart-lock products. Besides its Bluetooth-enabled Smart-Lock, Okidokeys also makes a home gateway to sync up control of multiple locks, an electronic gate/garage door opener, as well as a door-mountable reader you can use to swipe your way inside your home.  It's coolest product is the Smart Lock with Smart Keys kit, and $199.00 gets you the starter kit.  Additional modules can be added, can various color schemes are available including Polar White, Piano Black, Satin Chrome, Antique Brass, Satin Brass and Self-Paint, which allows you to paint your own custom shade.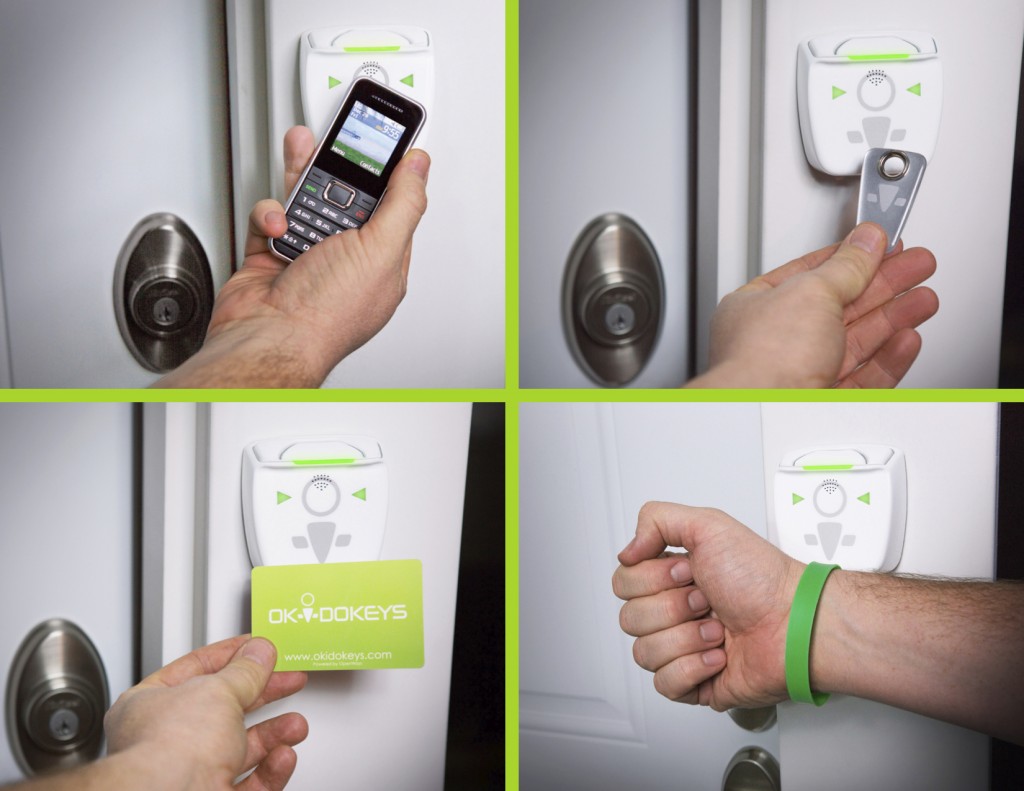 Okidokeys Smart Lock Installation
The instruction manual is very straight forward. After installing the plate, the module itself is lined up and connected with a door sensor,  then connected to the module, followed by a sensor magnet. You then install the batteries and a recording of the serial number is made. You then activate with a bush of a button, with a colored LED indicating the status.  Finally, you merely create an account on the OKIDOKEYS website, install the app, create a PIN, and you are done. Pretty simple really.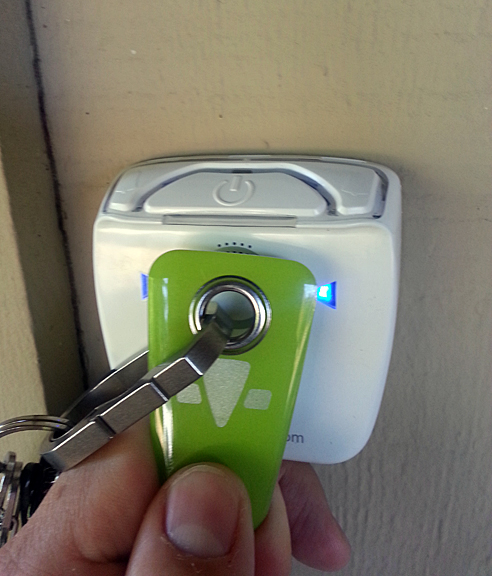 Like many other smart locks, Okidokeys Smart lock works with your existing ANSI Grade 1 and Grade 2 deadbolt, and is designed to be a do-it-yourself install. The Smart-Lock will then let you lock and unlock your door via your Bluetooth 4.0-equipped smartphone, with a traditional key, or with the optional Smart-Reader, via wristband, a wallet card and key fob accessories… all equipped with RFID chips.
All those options can grant hands-free, proximity-based access. They also make it easy for you to distribute access to different people, including non-smartphone owners. And as with Okidokeys' competitors, you can restrict each credential to a certain time frame, and also log your users' goings and comings.

Packages
Besides the starter kid, Okidokeys also comes in various packages, of which the $359 Connect-Pack seems to be the most comprehensive. That gets you the lock, the reader and a handful of RFID accessories, and the gateway. The latter is especially important if you want to control and monitor your lock set up remotely over the Internet (the lock and reader have no Wi-Fi component) or use multiple locks.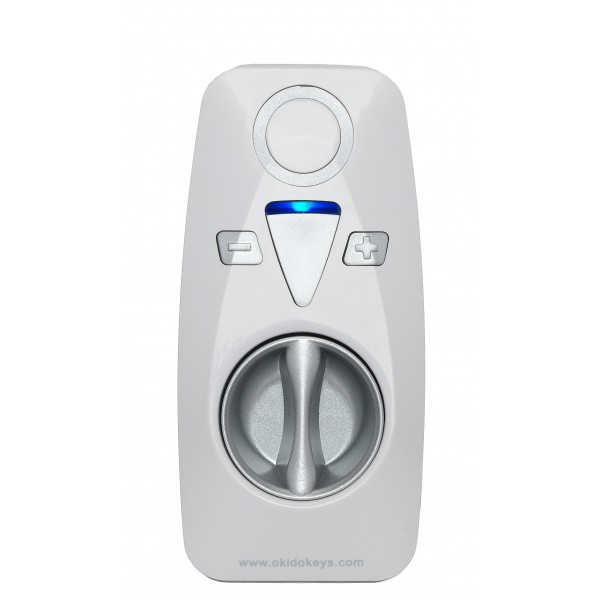 Okidokeys Smart Lock Function
The outside Okidokeys Smart Lock looks normal so nobody is the wiser to its RFID capabilities. There are 5 modes to choose from — activated from the Smart-Lock itself. These consist of "Normal," wherein locking/unlocking is done with authorized "smart keys," "Passage" for the lock staying in the unlocked position, "Passage with Tone" where a sound is emitted each time the door is opened (requiring the door sensor to be in place), "Alarm" where unauthorized attempts to unlock the door sets off the sound (or if the door is forced open) and "Mechanical" where no electronic features are activated. Plus you can add a Smart Reader (seen outside the door) which will work with the lock and let you use RFID tags (card, wristband, etc.) It also works with non-smartphones.
Extra Selling Features
Besides using the app to unlock the door when you are near it, you can also lock it, create send or cancel "keys" for others to use with the door, receive notifications when the door is unlocked and get a warning that it's being opened from the module itself (an alarm). One cool feature is the fact that Okidokeys re-locks itself after the door is closed.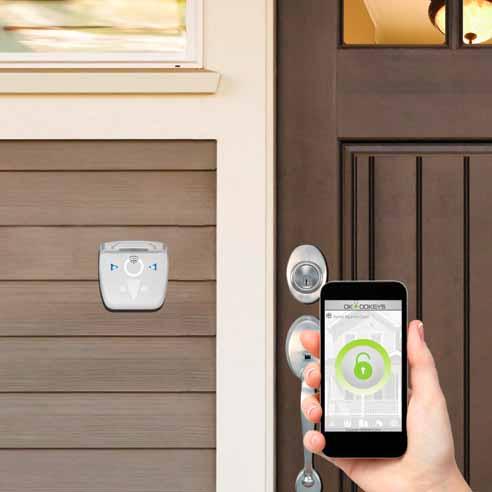 Bottom-Line
Okidokeys Smart Lock is pretty unique to the market, and while it's simplicity is a bonus, its electronic/wireless door locking capabilities, which only requires minimal installation skills, is a huge plus.  The app is the deal breaker here though. The ability to not only lock and unlock the door from the app is nice.  But to also have the ability to give security access to others through the app, is straight-up genius. Visit their website to buy.