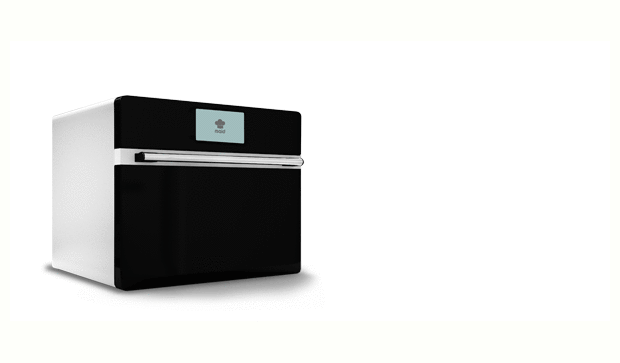 Need an assist in the kitchen? MAID Oven to the rescue with a duo of convection and microwave technology, and a virtual kitchen assistant, which provides you step-by-step tutorials on how to make good food and recipes.
The Brains behind MAID Oven
Every food, dish and recipe is loaded inside the MAID Oven. It connects to a recipe store on the web, and you can access an unlimited number of recipes and learn how to make them using easy instructions that everybody can easily follow…via video no less!  You can easily search for new dishes based on ingredients or type.  MAID Oven will also make recommendations, or you can upload your own favorite recipes to the store to share with the world. It will also improve a recipe as you cook it over and over agin so that any little thing you change is recorded.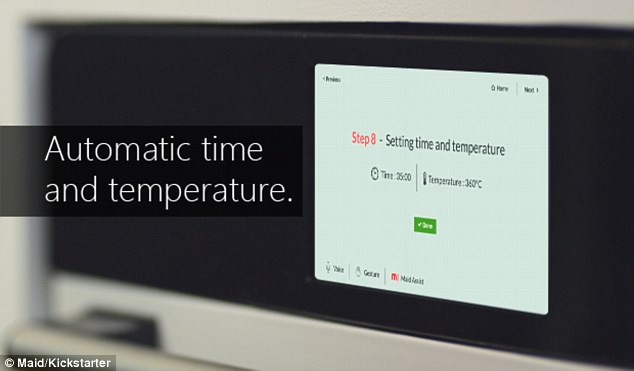 Health Conscious
MAID Oven doesn't just select tasty grub without any concern for diets and calorie intake.  If you have certain food requirements, the device learns them based on continuous learning of your cooking habits. It can recommend a healthy and balanced diet for you while still making each dish taste great.
Convection and Microwave Ability
The MAID isn't only a digital cookbook, but features the modes of a complete oven – convention, microwave and even a top-heater – with the smart assistant helping you cook in all three of the modes. The assistant will display the list of ingredients for every recipes on the outside and will then provide detailed explanations on how each of those ingredients need to be prepared – complete with visuals.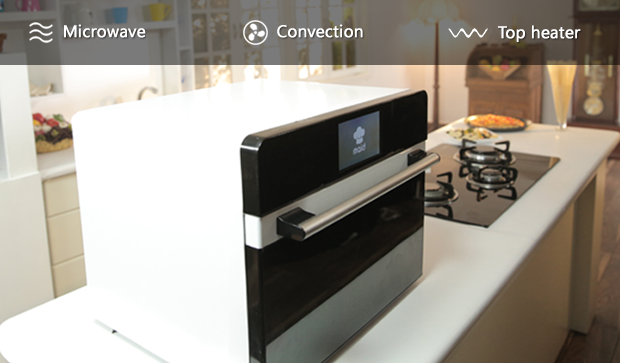 Features
MAID features touch, voice and gesture controls, which makes it easy to get the next step when your hands are too dirty to touch its 6″ touch screen. It understands commands in English, with new languages being added soon.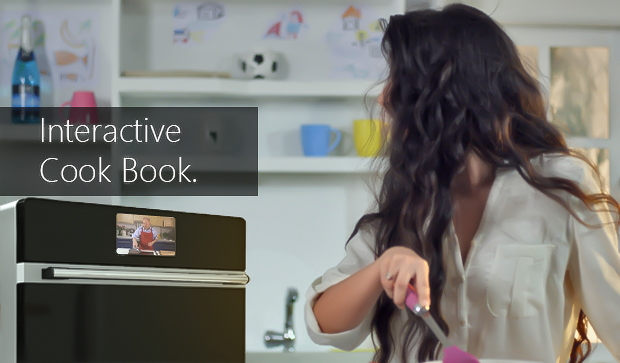 The MAID Oven is an already successful Kickstarter campaign, and is available with a $449 pledge.