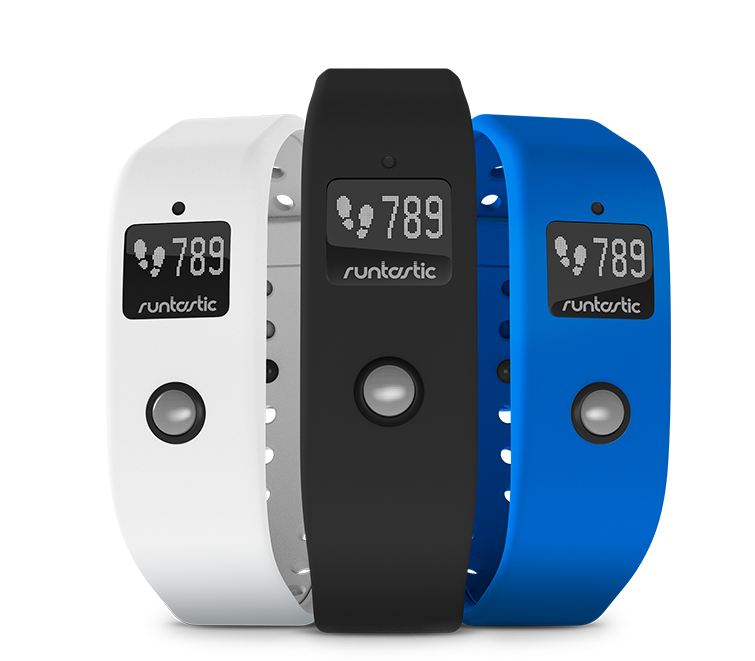 There's no stopping the fitness band market these days. All of the major players are in it, and in it for the long haul, with newer and better versions being introduced what seems like monthly. The best of these devices, are of course, those that you won't put in a desk drawer after a couple weeks of use. In other words, these are the devices that you barely know you're wearing, and that fit into your busy lifestyle, silently working and providing you notifications without you having to put your energy into pushing buttons or manipulating settings. One such device has recently come to market.  From the makers of Runtastic comes Orbit ($119), and it's a gem at monitoring your fitness and health. It also has some additional features that might sway you to try this device over its competition.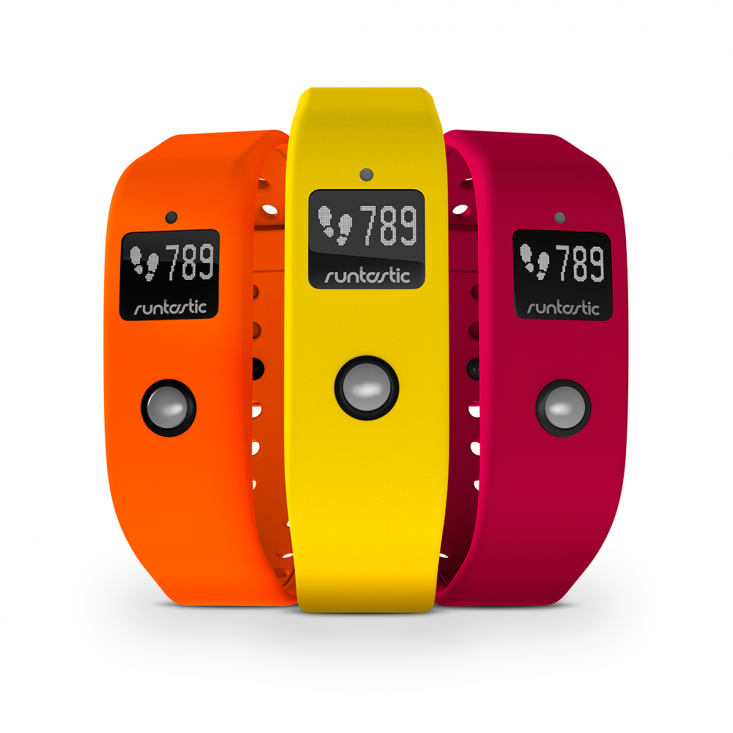 Runtastic Orbit Design
The Runtastic Orbit is both completely waterproof and it's configured so you can wear it both on the wrist and via a clip. The large OLED screen displays the time, and your data for the day.  It also has a single button that lets you cycle through the your data — including the time, number of steps you've taken, calories burned, and active minutes — and it has a silent wake alarm, meaning you can set it to vibrate at a certain time to wake you without waking your spouse, as well as an idle alarm that vibrates when it's time to get moving.  The orbit also has a very nice app and web dashboard, but it only syncs with mobile apps for Android and iPhone… no computer syncing.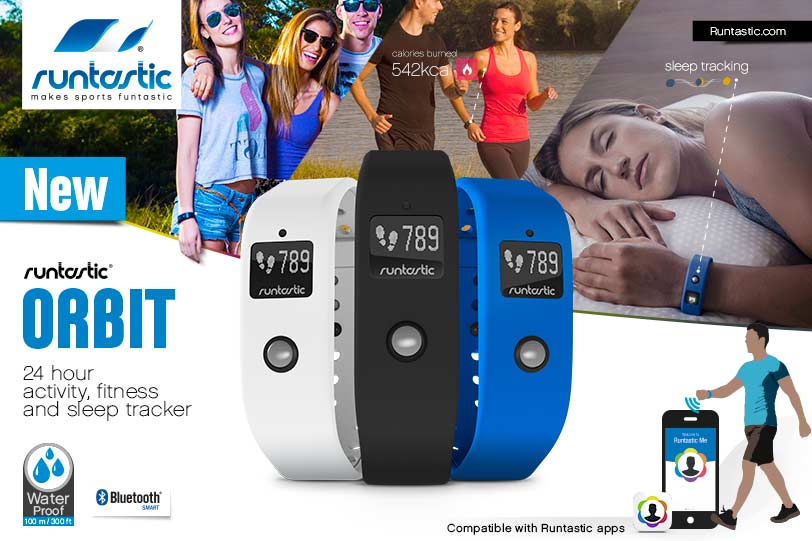 Included
Included in the box is the tracker, two polyurethane wristband straps (blue and black), and a black clip in case you want to change the form factor. Runtastic also sells swappable straps in six other colors: gray, white, green, magenta, yellow and orange. The clip is a tad big, but still small enough to fit inside a pocket or on the front of a jogging bra. Also included  is a custom USB charging cable, which has a magnet to help connect the Orbit securely.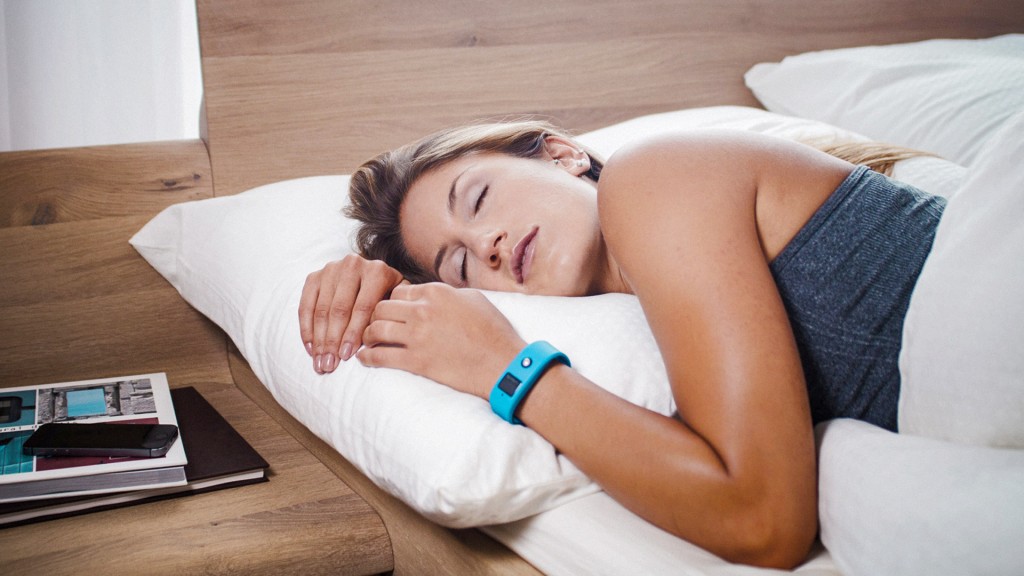 Testing the Runtastic Orbit
The Orbit band is comfortable and sturdy, and the device will sync with both a new app called Runtastic Me, and a suite of more established apps from Runtastic for tracking running, bicycling, and other activities. The Runtastic Me is the primary interface for seeing how many steps you walk, how much sleep you get, and so forth.  The idle alarm works well, which vibrates every day to the time you set to get you up and moving.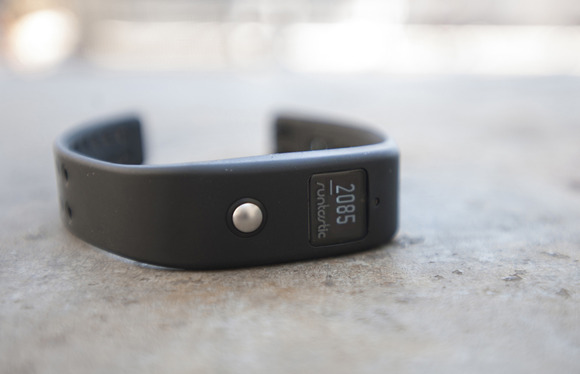 My favorite Orbit feature is the fact that it can track both light and deep sleep. It uses accelerometers to differentiate between the two sleep modes, so it's only based on movement. You have to enter sleep mode before you go to bed, so if you forget, it won't work. You can get some limited heart-rate data if you wear a separate heart-rate monitor while using one of the other Runtastic apps meant for tracking running and bicycling, like the Runtastic PRO, and a new feature called Orbit Connect puts some of the data from the Runtastic app onto your watch. What you'll see is your heart rate while you're running.
Cool Features
The Runtastic Orbit battery life is stellar. It will last for about six to seven days. Additionally, the Orbit has an ambient light meter, which records the amount of light exposure you get during the day and night. The results appear at the bottom of your sleep chart screens, and this is important to make sure that if you have the chance, you're boosting your vitamin D levels from the sun.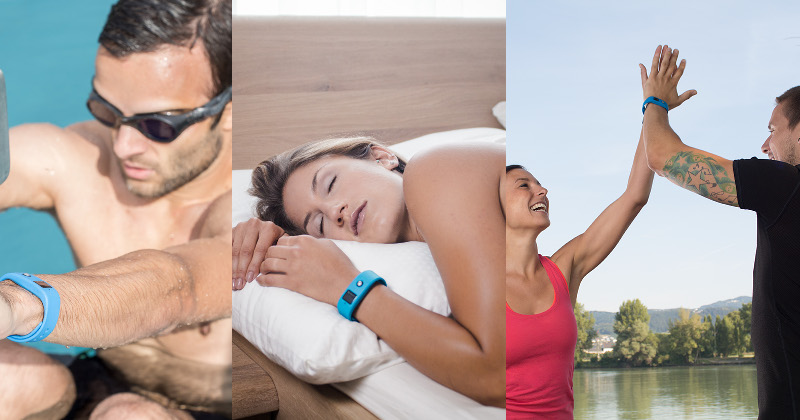 Another interesting feature is the Happiness meter, which actually gauges your activity success level for the day.  When you double-tap the Runtastic Orbit's button, a happy face appears. When you look at your step graph at the end of the day, you'll see a smiley face at the time you tapped the button.
Bottom-Line
The Runtastic Orbit is a winner, and really is very comparable to other favorite, the FitBit. The Orbit is waterproof, you can change band colors, you can switch between band and clip, and the on-device display is a very nice feature to have with a fitness band. extremely similar. And at $119, it's a pretty nice bang for the buck.