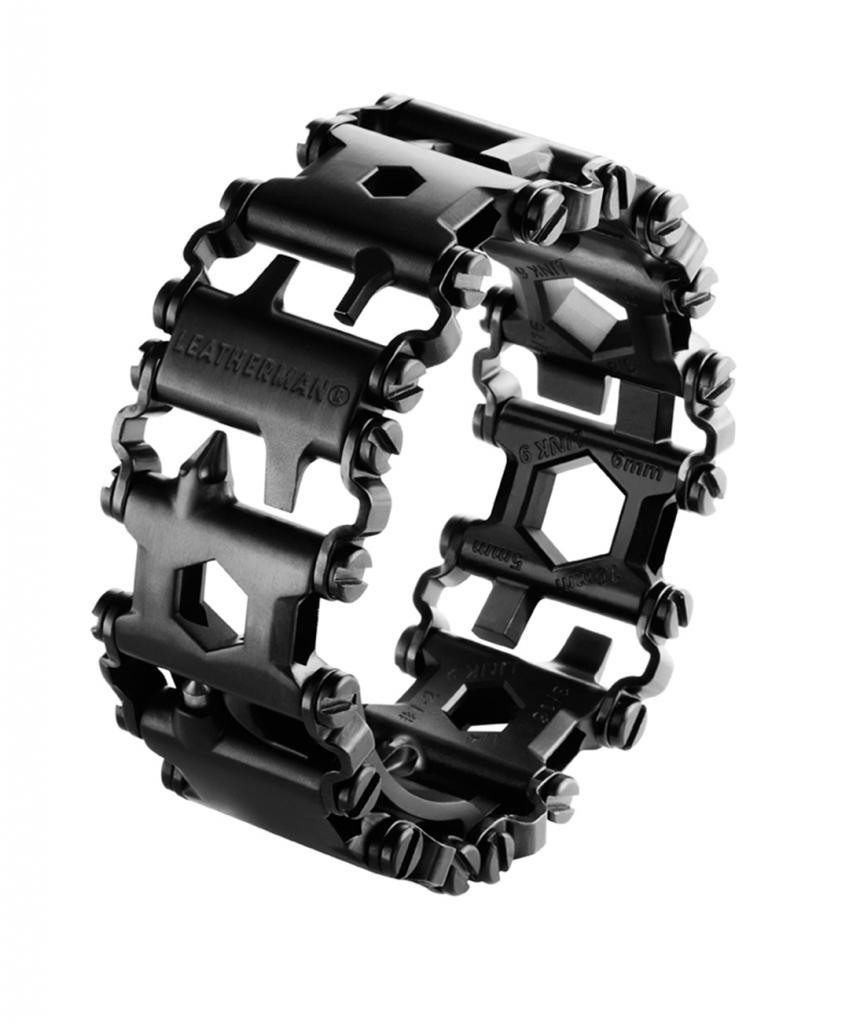 Leatherman invented the multi-tool, and now they're reinventing it in the form of a bracelet. The Leatherman Tread is a new revolution in both engineering and functionality.

Leatherman Tread Multi-Tool
At first glance, the Leatherman Tread looks like a garden-variety watchband, including metal connected links that wrap around your wrist. When you look closer at the cutouts on the links and the projections sticking out from them, you realize that Leatherman has actually incorporated real tools into each link.
Each link is basically two tools. Sticking off the link is a driving bit for those tough screws you need to get at, and in the middle of each link is a cut-out for small bolts. The Leatherman Tread is essentially a full small screwdriver set, complete with hex, a small wrench set, and there are even a few cutting hooks worked into the Tread. Leatherman says that a standard Thread will have 25 tools, all on your wrist.
 
Tread Usefulness
Granted, there are a few glaring questions regarding the new device, mainly safety and function. How will you be able to use some of these tools, mainly fitting a link onto a bolt, or turning a screw with only a tiny link to grip?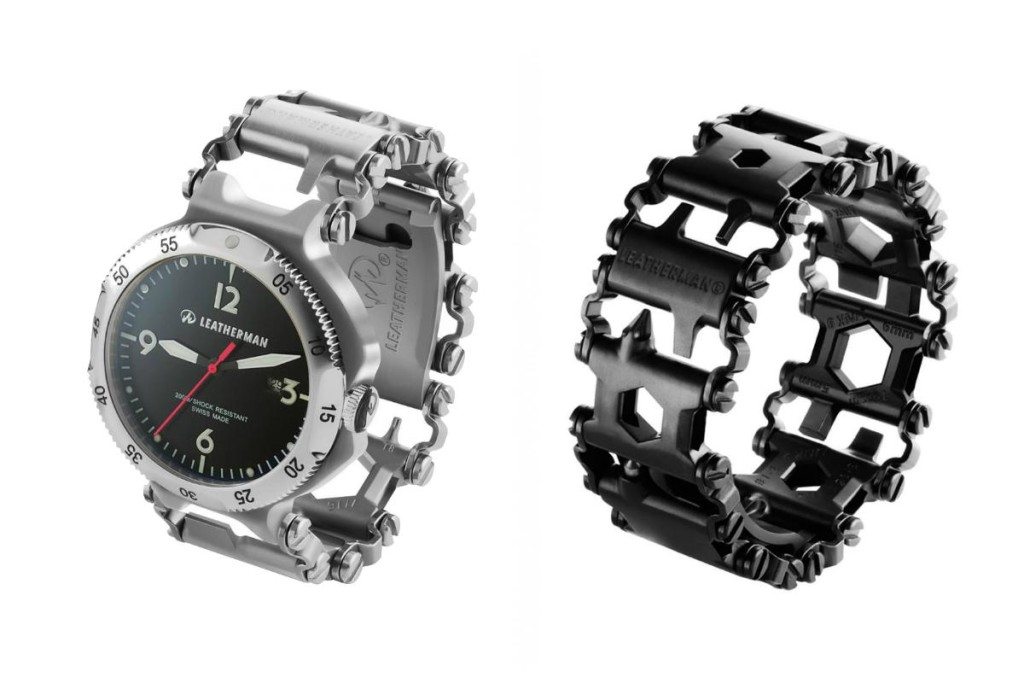 Still though, it's a pretty nifty bit of engineering, and if nothing else, it will cater to those who love multi-tools, as well as those who are die-hard fans of Leatherman. Expect the Leatherman Tread Multi-Tool to be available sometime this summer.  Additionally, a full watch version will be available in the fall, which will come in black and silver.  No word on pricing yet, but stay tuned for a full review, including a live demonstration.