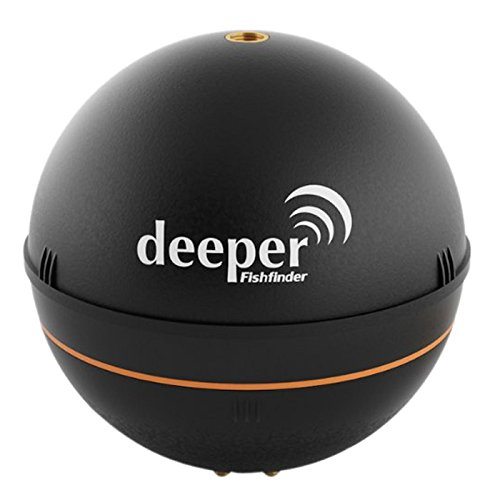 While a smartphone-connected sonar fish detector isn't a must-have for most, the idea is very cool, and a company called Friday Labs is making it a reality with their Deeper Smart Fishfinder, a spherical waterproof device that beams back individual fish depth and location info, along with temperature and floor depth to your iOS 4.0+ or Android 2.2+ smartphone or tablet within 150 feet via Bluetooth.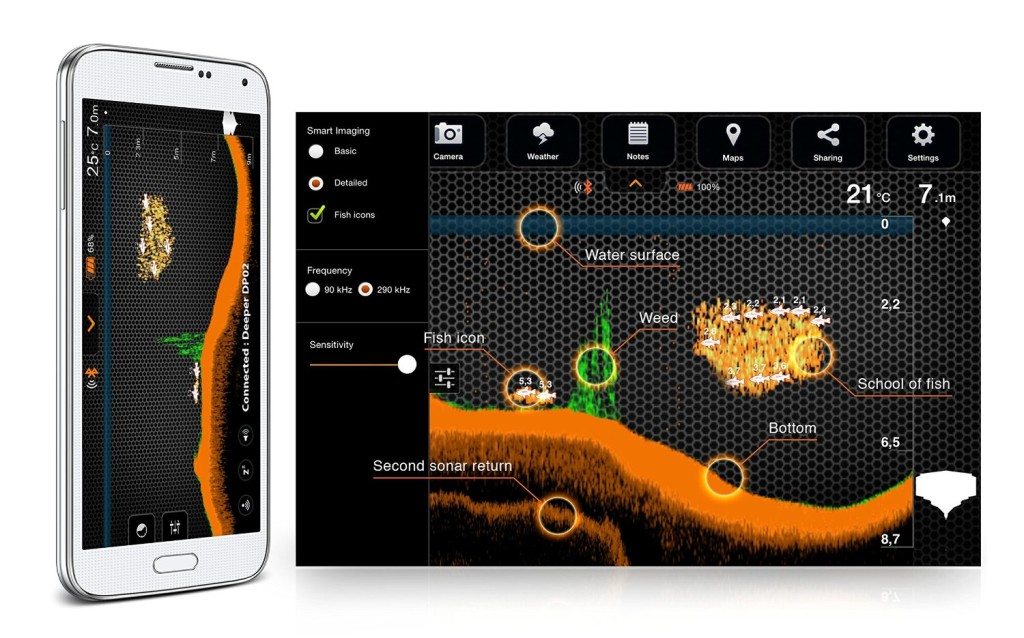 Deeper Smart Fishfinder Function
With the Deeper Smart Fishfinder, you simply use a standard rod and line to lower the Deeper Smart Fishfinder into the water, and the device automatically powers on when it makes contact with water, and the battery will last for six-hours underwater. Deeper is also water- and shock-resistant, and can operate in temperatures ranging from -10 to 40 degrees Celsius (14 to 104 degrees Fahrenheit).
The Deeper Smart emits ultrasound waves down into the water, and provides a clear picture of what's beneath the surface including: structure, depth, water temperature, and fish. You can also record all the data, as well as mark way points, so you can return to hot spots on future trips.
Deeper Smart has a dual frequency feature, which allows excellent observation of the underwater at all depths in 90 kHz (55°) and 290 kHz (15°) radius. It's wide beam provides ample search area for fish, bait fish and structure, and the narrow beam option gives high accuracy returns of fish, structure, detail and bottom profile.
The App
The Deeper app is stellar and very comprehensive. It provides moon phase readouts, air temperature, and social media functionality, including picture taking, which lets you post fishing updates to Facebook or Twitter. You'll also get an integrated map function complete with fish location saving option, so you always know exactly where you should be fishing next time.  You can share those spots with your friends, and they can load them into there smart phone as well.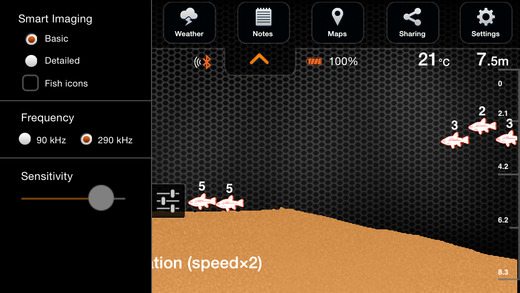 The Deeper App also gives you up-to-date weather reports, providing accurate 5 – day forecast, and the detailed fishing calendar gives you the best time to fish, based on lunar phases for chosen location and best biting times by hour. The customized fishing log allows keeping an accurate record of fishing activities, complete with annotated photos, times, locations and weather data. You can type in any important notes you want to keep such as size and weight of fish, and the Track Data history lets you look back over the terrain you have already covered by simply moving the screen or the cursor to the left until the screen starts to move in reverse.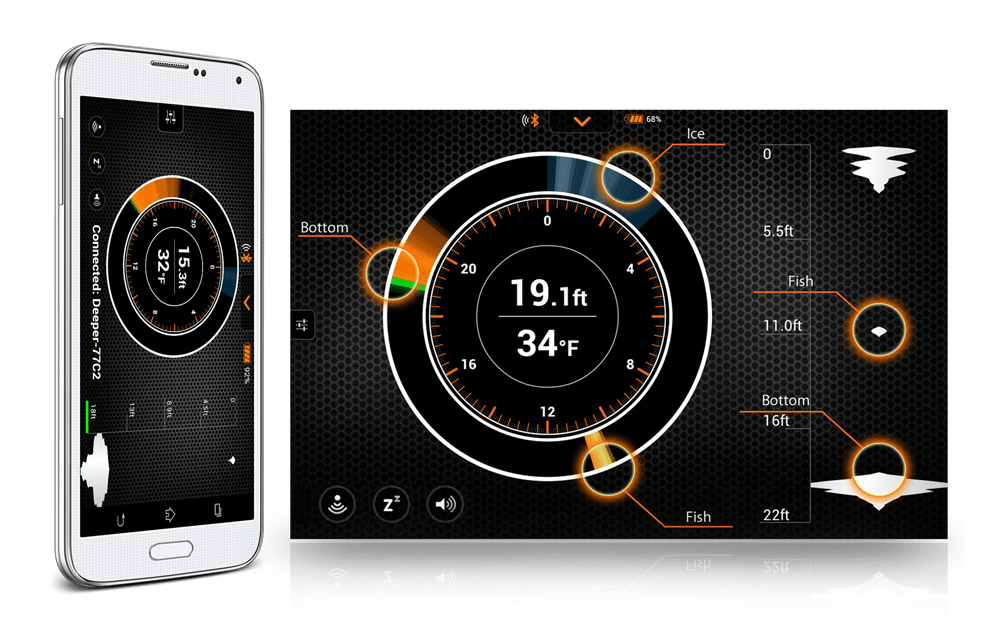 Testing and Bottom Line
Deeper is powerful and simple to use with a compact and space saving design, so it is the perfect solution for anyone who wants to use the sonar on their own or traveling on different boats. High accuracy sonar shots reveal most fish species and bottom structure under the surface with a crystal clear clarity. This saves you time and fuel locating productive fishing spots. The Deeper also comes ready with a versatile Flexible Arm mount.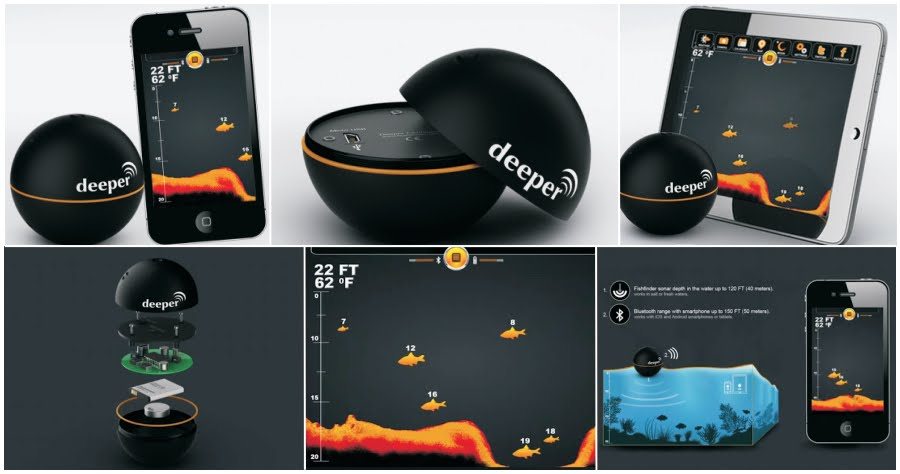 With the lot of portable fish finders on the market, 99% of them have inherent limitations by virtue of their not being hard wired like traditional fish finders.  However, they have some advantages as well, particularly the Deeper…with its easy setup, ease of use, cost, versiatility and portability. It's a real winner, and can give you a serious advantage
The Deeper Smart FishFinder runs $229 on the company website.