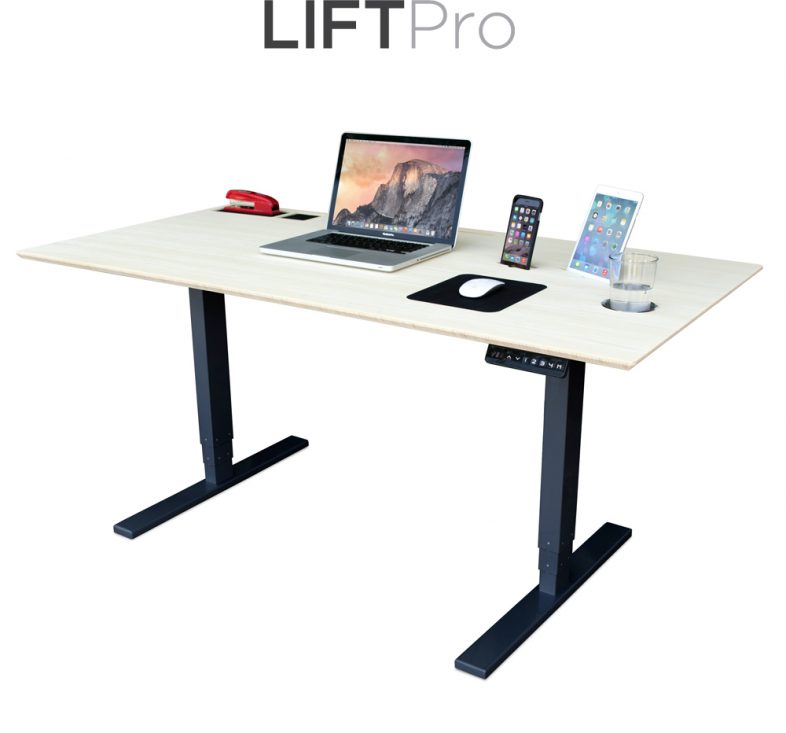 A couple years ago, a couple of companies designed, produced and brought to market the standing desk, a hybrid to the traditional desk that actually can raise its surface area. The idea of the standing desk is that it's designed to keep you in motion as you work, promoting the fight against the unhealthy and obese epidemics sweeping the world, but most effectively here in the states.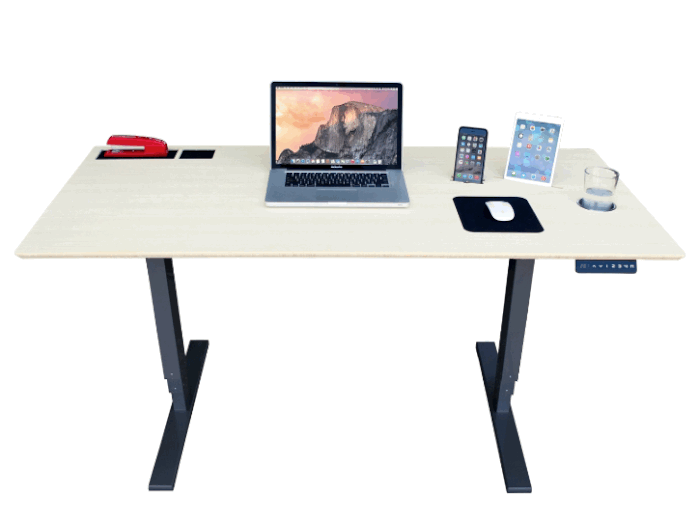 LiftPro Standing Desk Features
The new LiftPro Standing Desk takes the "standing" desk concept and accessorizes it with some new modern goodies. Firstly, it's adjustable, obviously, but better yet, it uses an electronic motor with simple button controls for adjustments. It includes four different presets as people find their favorite heights, and can hold up to 355 pounds. That's a pretty cool feature in iteself.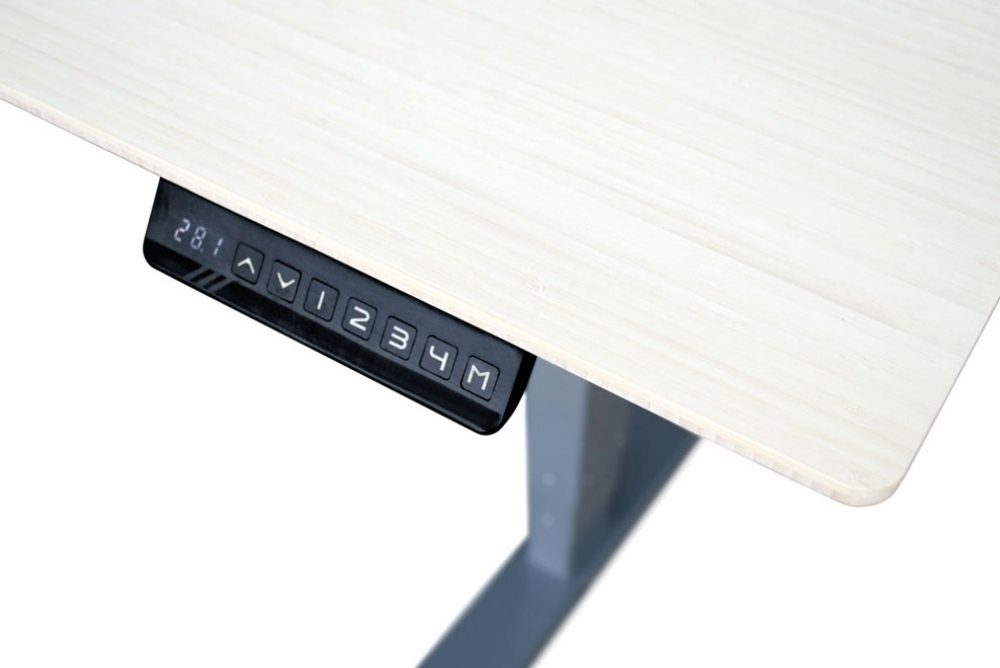 But it get's better. While many brands offer a certain amount of desk customization such as shelves, lamps and cord holes, the LiftPro Standing Desk goes an extra mile and includes customization options more useful to the average user. There are traditional choices like choosing your wood color (a whiter natural tone or a browner hazelnut color), but there are four additional features you can choose to add as well, and these are particularly unique.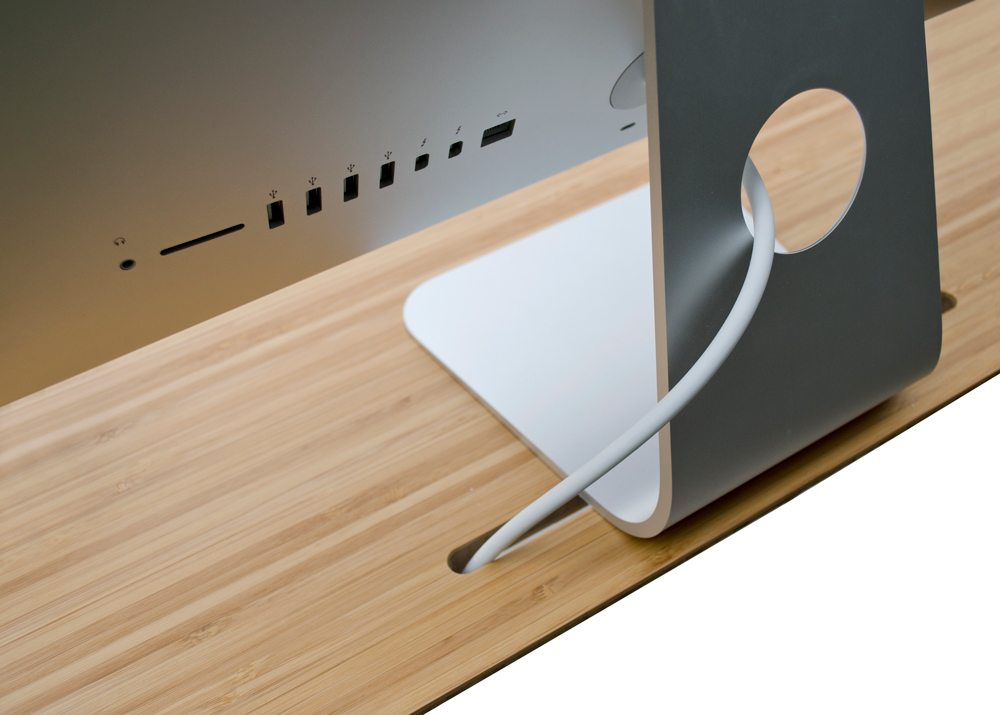 Customization
First, you can add recessed felt trays to help safely store your pens, staplers, paper clips and whatever else. Secondly, you can add built-in display docks for phones and tablets. This is particularly cool and the inset docks are designed for a variety of different devices, both tablet and smartphone models. Thirdly, you get a steel drink holder in the table, and finally, there's a stationary felt mousepad available at the ready.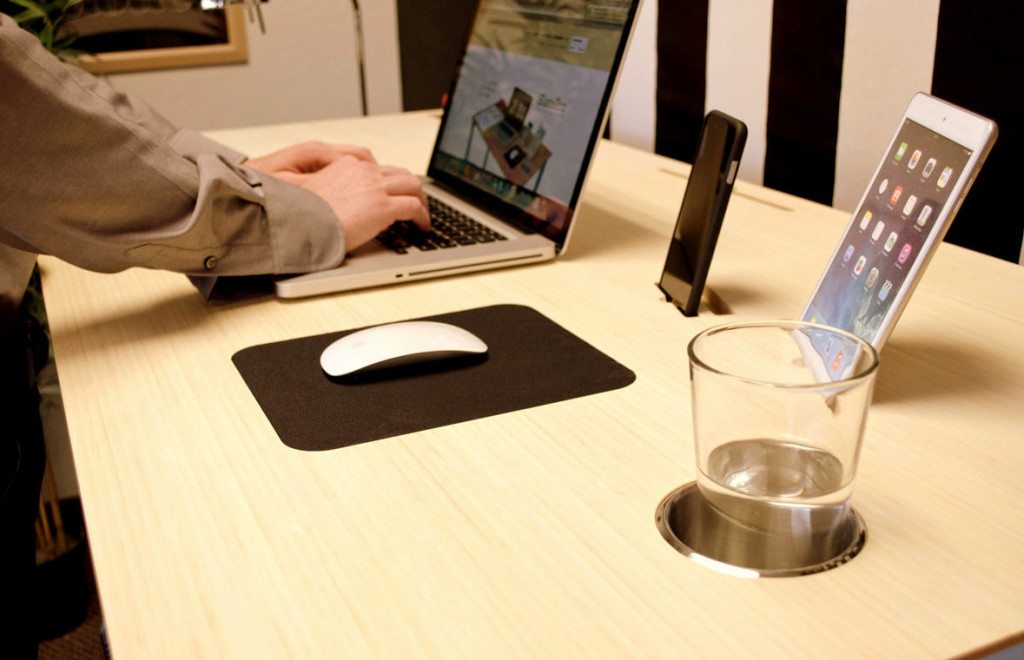 The LiftPro Standing Desk is not cheap, but then again, there's a lot going on with this product, and the features are pretty remarkable. The retail price is expected to be $1500. However, you still have a bit of time to get an early bird rate at Indiegogo of $1000, including your choice of wood and leg color.