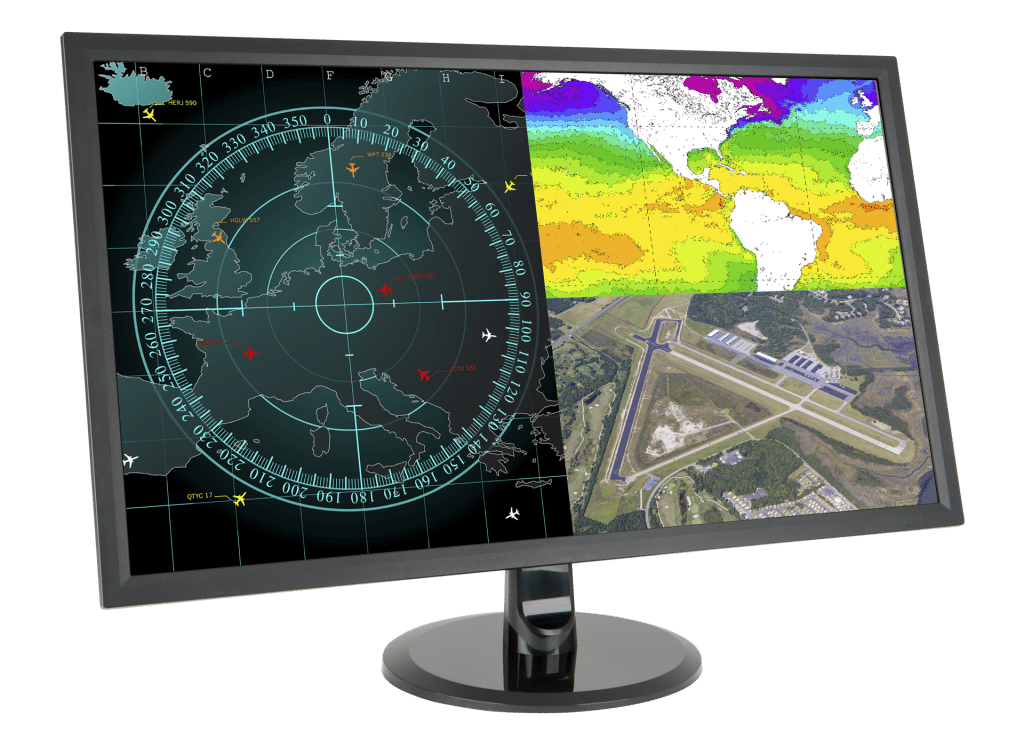 The Planar IX2850 is a 28″ desktop monitor using the latest 4K resolution at 3840 x 2160. It brings a superior ultra HD experience, delivering unmatched picture quality and image clarity. It also has a ton of connectivity options including a built-in USB 3.0 Hub, 2HDMI video inputs and 2 DisplayPort inputs.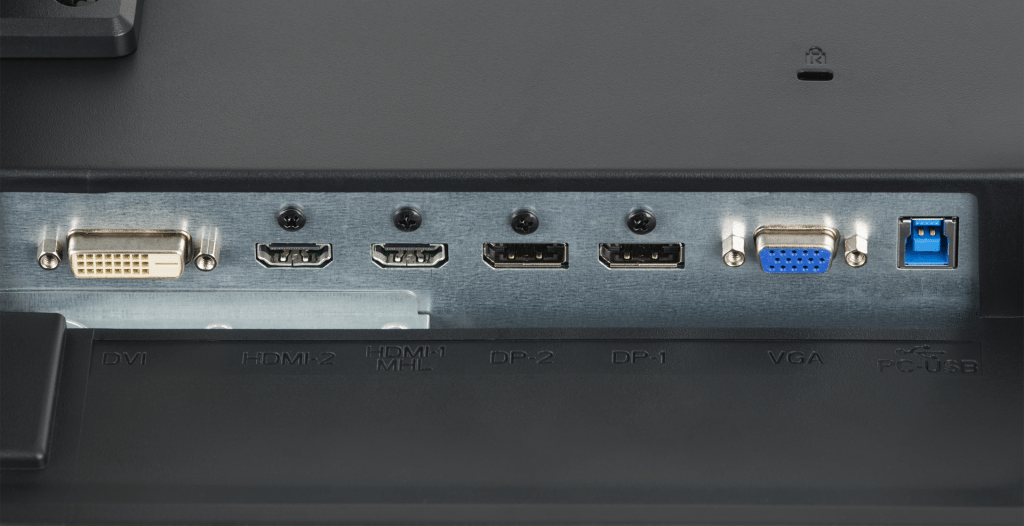 The IX2850 boasts four times the resolution of full HD, but the real magic is that it gives you a turn-key solution for applications requiring simultaneous multi-source viewing.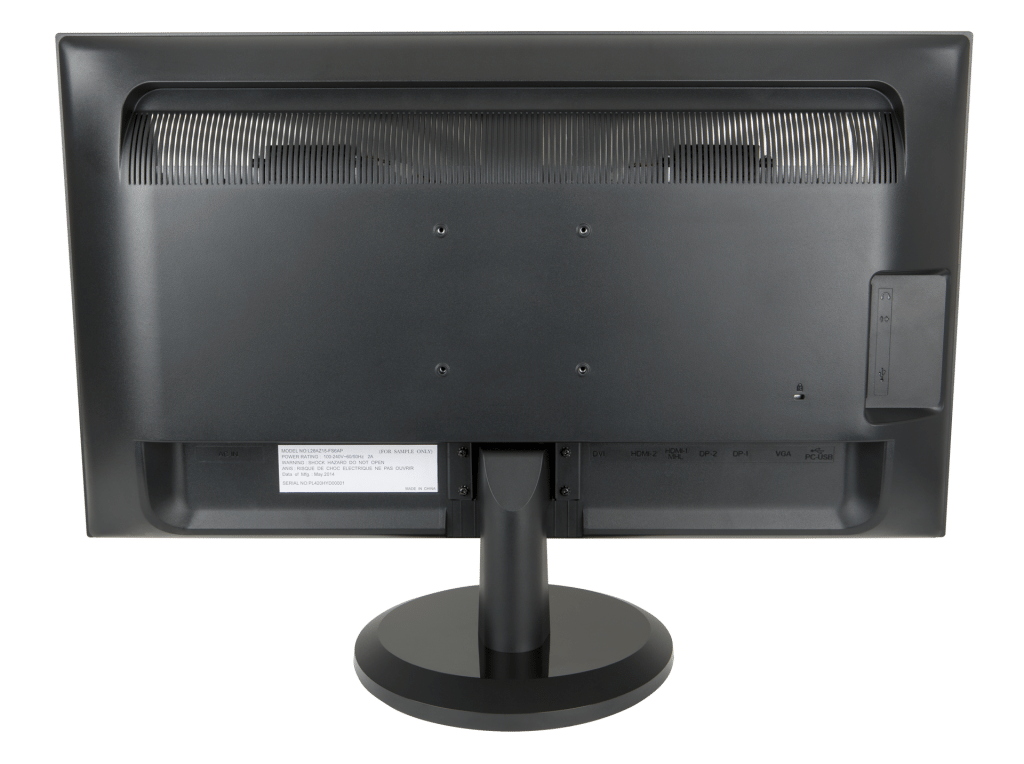 Planar IX2850 4K Design
As monitor technology advances, there's the inevitable upgrade of additional pixel count as new models are introduced, and now that 4K has been around for a little bit, it doesn't require a huge investment. The Planar IX2850 sells for just under $600, and packs a wallop.
The technology on the Planar IX2850 is pretty simple. It packs a W-LED backlight and a TN panel of 3840×2160 resolution, running a max refresh rate of 60Hz over DisplayPort 1.2. And even thought HDMI 2.0 has been available for about a year now, it's yet to find its way into computer monitors. Video cards are only just showing up with support. That means 60Hz operation requires DisplayPort 1.2.
The Planar IX2850 includes a stellar PBP feature called FlexFour that supports up to four simultaneous sources. You can input two or three as well, or place a traditional PIP window in the corner of the screen, which with the extra pixel density available, looks very cool. It also has an internal power supply, so all you need is the enclosed IEC cable to plug in.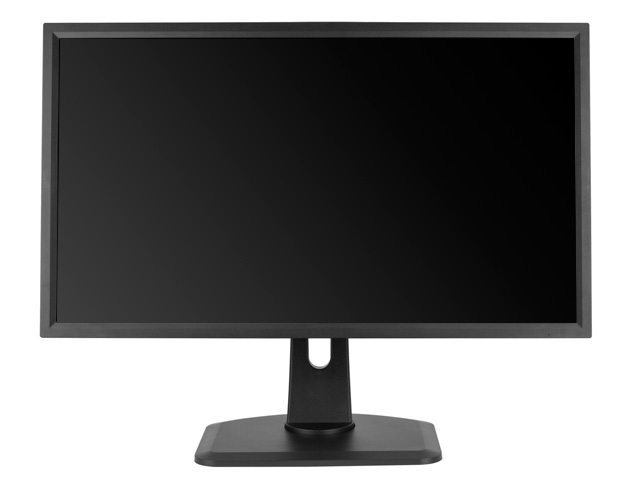 The front of the IX2850 has a thin 19mm bezel framing the screen. The control buttons are hidden below the bottom-right edge. It also has a bonded front screen layer, and uses traditional anti-glare coating, rejecting light well, and producing a superior image.
Design Continued…
The base offers roughly 25-degrees of tilt adjustment. Additionally, Planar offers accessory parts to change the orientation of the display to accommodate up to four panels at once.
There's a lot of ventilation around back, and this is also where the speakers are located, which fire backwards, so placing the panel near a wall produces the best sound. The input panel includes a DVI and VGA, along with two DisplayPort and HDMI connectors. You can have up to four connected sources on the screen at once with the FlexFour (PBP) feature. On the far right is the USB 3.0 upstream port. Just above the VGA houses the Kensington security lock.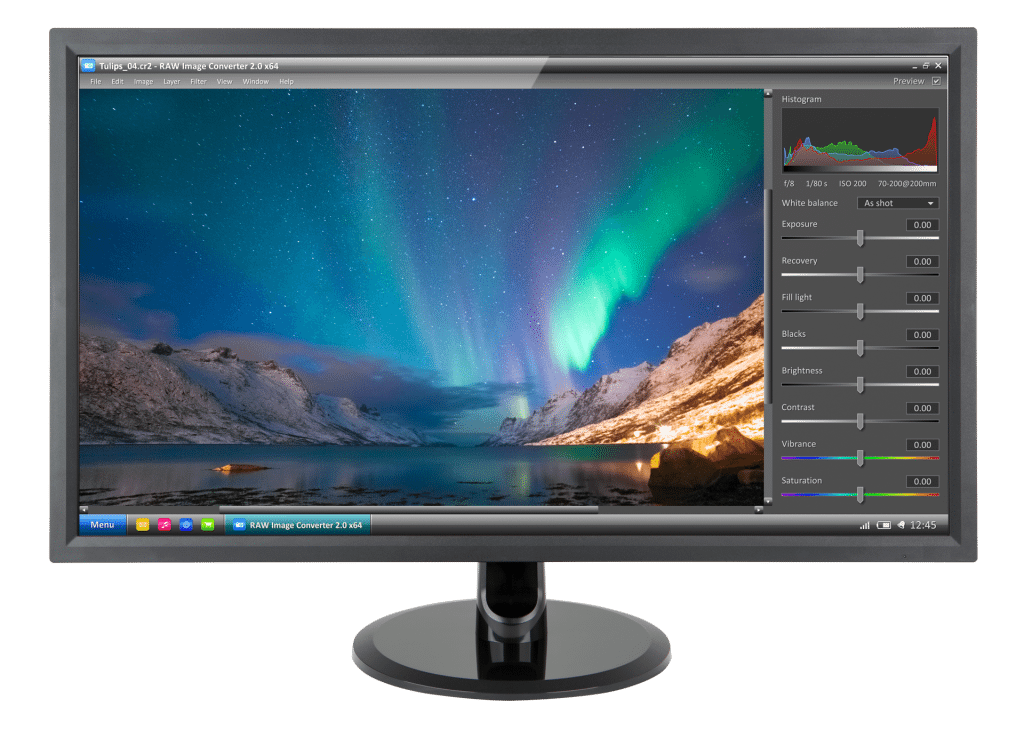 Performance
As mentioned, the Planar IX2850 delivers a stellar UHD picture, with sharp and highly detailed imagery, bold dark blacks and vivid colors. The TN panel does a remarkable job with gray scale, and viewing-angle performance is superb. Additionally, color accuracy is way above par, and oveersaturation is never an issue with the Planar IX2850.
The IX2850 has a 5-millisecond pixel response, providing really good and responsive graphics for robust games.  The IX2850 also uses low power, thanks to its Eco 1 mode. Switching over to Eco 2 or Eco 3 mode lowers it even further.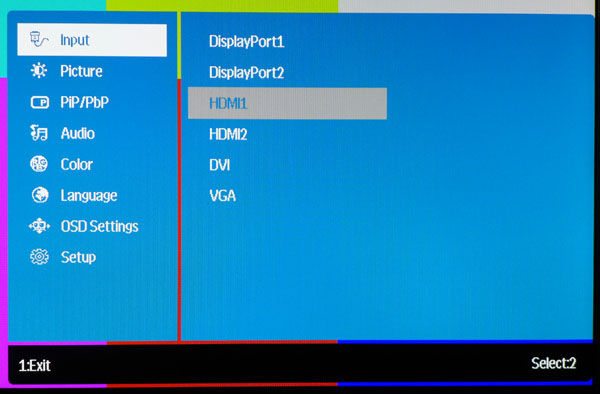 On-Screen-Display (OSD)
The Planar IX2850 has an on-Screen Display, available in 9 languages, and controlled by the touch-sensitive control buttons arrayed on the bottom edge of the panel. There are quite a few options, and up to four of them can be active with the IX2850's extensive PIP/PBP functionality. The Picture Format chooses between aspect ratios of 16:9 or 4:3. You can also select 1:1, which maps the incoming signal pixel-for-pixel. That means lower-resolution images are shown in a window.
Contrast, color, brightness and sharpness can also be manipulated, softening or hardening image density, and the extensive PIP/PBP feature set allows you to have up to four active sources on the screen at once. If you just want PIP, the window can be in any corner and comes in three sizes. Any input can be in any window, and you can mix analog and digital signals. There's also a BlueLight Reducer, which has three levels.
Audio originates from the HDMI, DisplayPort or analog inputs. You can mute the signal or adjust the volume here. There is also a side-mounted headphone output, and the speakers are muted when it's in use.
Bottom Line
If you're in the market for a mid-range 28-inch UHD monitor, but want to keep the price under $600, the Planar IX2850 is a great choice. It has low input lag, fast screen draw times and lots of pixels. It also has great contrast and color accuracy, thanks to its calibration features. It's FlexFour feature gives you the ability to display four sources at once, which normally requires an outboard processor.
It handles 4K images wonderfully and has no trouble displaying all shades of gray. Viewing-angle performance is better than most, and it comes with a fully adjustable stand and a better feature set than most in its category, and certainly in its price range. We highly recommend this 4K monitor, both for the price and the performance.