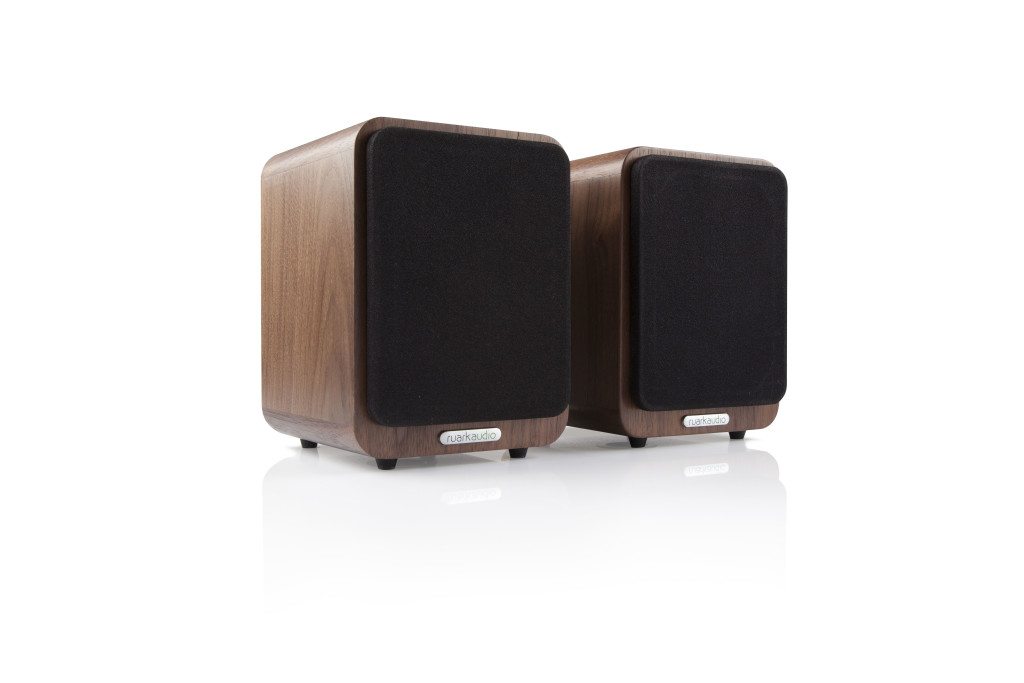 If you mention Bluetooth speakers, you usually think of something portable, compact and void of any superior sound quality. At least that was the case a couple of years ago. Today, we are seeing this product category really evolving into something more than that, and offering sound quality that would rival many of the wired Hi-Fi products.
British firm Ruark and their latest MR1 speakers are a perfect example. The MR1 speakers are affordable, great looking, and offer audio that could fill a concert hall.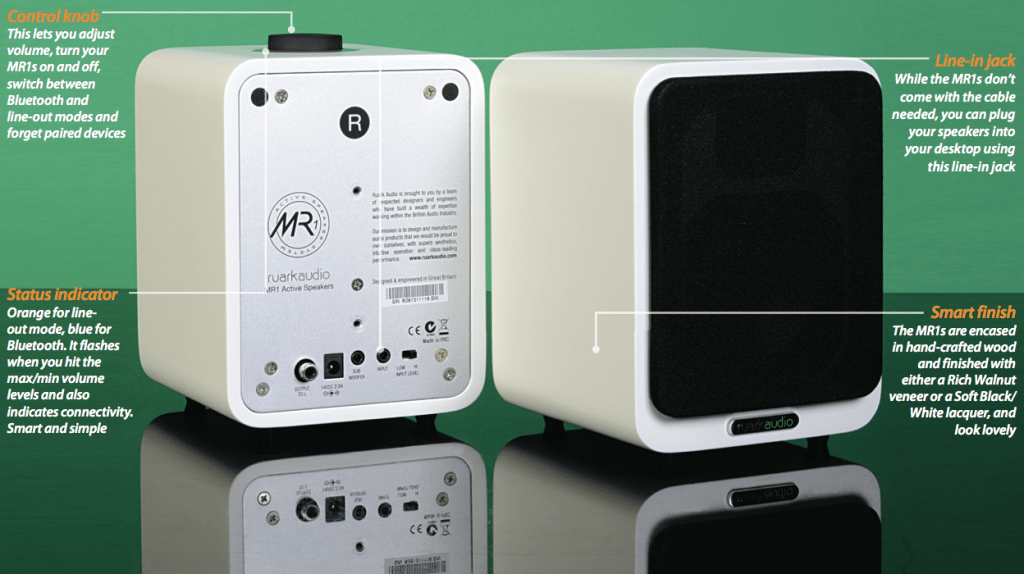 Features
For starters, the MR1s have aptX Bluetooth compatibility, which provides CD-like streaming quality, even with your less compressed files. The company says that the bluetooth range is around 10 metres, but we were able to extend that to about 12. The MR1s also automatically sense when connected equipment is switched on, such as other bluetooth devices or line-in peripherals.  They then will switch into standby if there has been no signal detected for a period of 10 minutes. You can disable that this future if you like.
The right MR1 Speaker features an on/off volume knob on the top and all the connecting ports are tucked away at the rear. You can remove the front grills, and around the back are the power socket, a wired connector to the other speaker in the pair, a switch to control hi or low input levels, and a connection to an optional subwoofer.
To play music, you either use Bluetooth, or have it wired using the 3.5mm input socket.

Design
The Ruark MR1s are pretty compact, and fit nicely on a desk or shelf. They are encased in several beautiful finishes, including a walnut finish, a black finish or a white finish, all with soft black fabric speaker grill covers. The design is very appealing and minimalistic.
Also included is a small remote, which provides basic functions like volume and mute, and both speakers rest on four conical, rubberized feet to prevent vibrations and to provide a little breathing space, and at the front is also an infra-red sensor.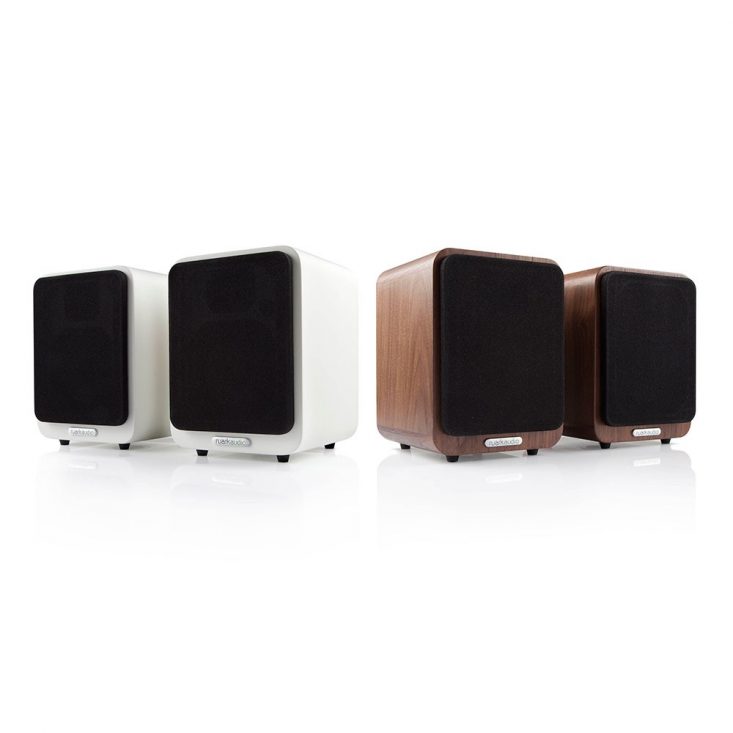 Sound
While the Ruark MR1s are gorgeous, they do even better in the sound department.
The level of audio detail is utterly astounding, allowing you to hear tunes, sounds and notes that you can't get from other Bluetooth pairs. As desktop speakers, they pack a wallop, especially for their size. The bass performance is what really blew our socks off, with deep, reverberating frequencies that would make you think you're at a sell-out concert.
Whether you have a small or large space to fill, the Ruarks succeed in almost any environment. They particularly work well for TV and movies, delivering captivating soundtracks and well articulated dialogue.

Bottom Line
The Ruark MR1 speaker pair packs a big punch in a little package, and the high-lacquer fashion will accent any casual or formal room. They're even portable, thanks to the availability of an optional battery pack.
You have a 3.5mm line-in plus aptX capable Bluetooth, delivering premium sound, deep filling base, and great for AV components. The bijou drivers work harmoniously to deliver tons of audio detail and range.
Whether you use the Ruark's wired or via Bluetooth, you'll get equally superb sound with the MR1s. Needless to say, we're very impressed with the company's product. They look very elegant, they sound like speakers 3 times their size and price, and speaking of price, they are pretty affordable at around $500.