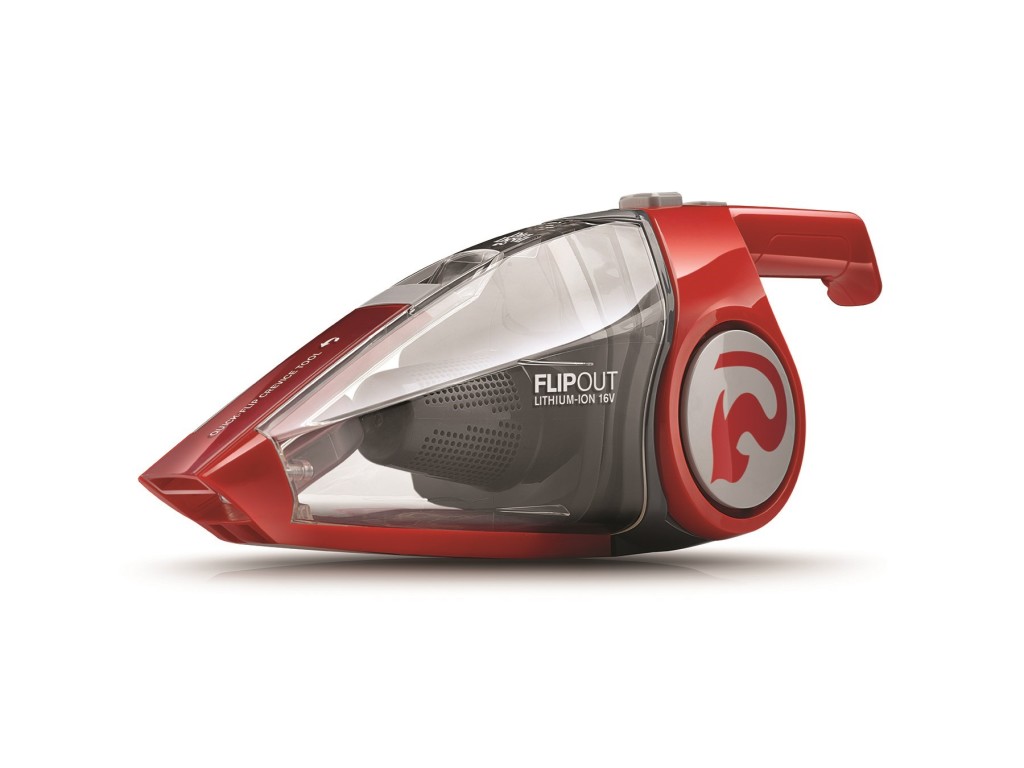 The latest Flipout handheld vacuum from Dirt Devil stands to be one of the best premium hand vacs around, bringing power and versatility to any project. It's packed with a powerful 16 volt fade-free Lithium Battery, providing longer run-times, faster charging time and continuous power. The Dirt Devil Flipout is a beast of a machine, all in a compact and lightweight design with three versatile cleaning tools and an adjustable folding handle for easy cleaning and storage.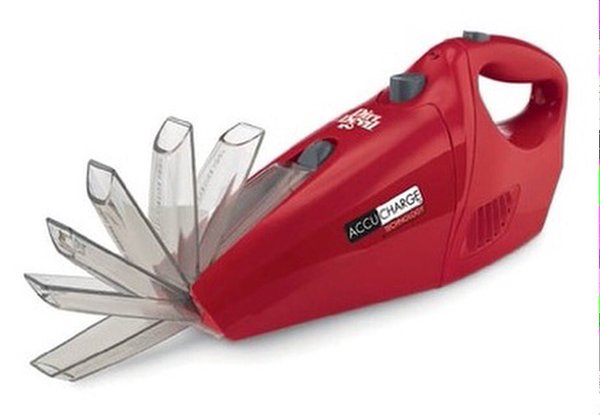 Dirt Devil Flipout Design
With a red and silver color scheme, the Dirt Devil Flipout is not short on style. The handle has 3 position settings: Closed, 90-degrees and 180-degrees. It also has a quick-flip crevice tool that folds out and allows you to reach those hard-to-reach corners and crevices. This is especially convenient since this particular crevice tool remains on the unit and is not intended to be removed. The other 2 cleaning tools included are the dusting tool and a power brushroll tool, both of which can be attached when needed.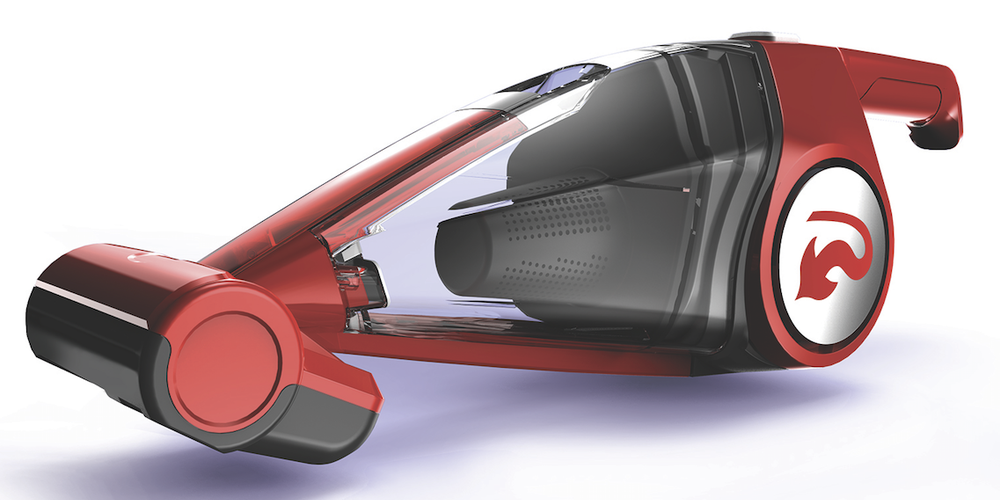 Additionally, the device is very light and compact, so using it with one hand is not an issue. The debris cup is easy to remove, and has an efficient filter system to protect the motor.  The cup and housing comes off with the click of a button, for easy debris disposal. There's also a small removable filter that can be rinsed and cleaned without any trouble.
It has a sturdy recessed charging port in the handle, and it takes about an hour and a half to fully charge it.  The battery lasts a while. In our test, we used the Flipout for about 5 days in a row, light cleaning, on one charge.  An LED indicator lets you know when it needs charging and when it's charged.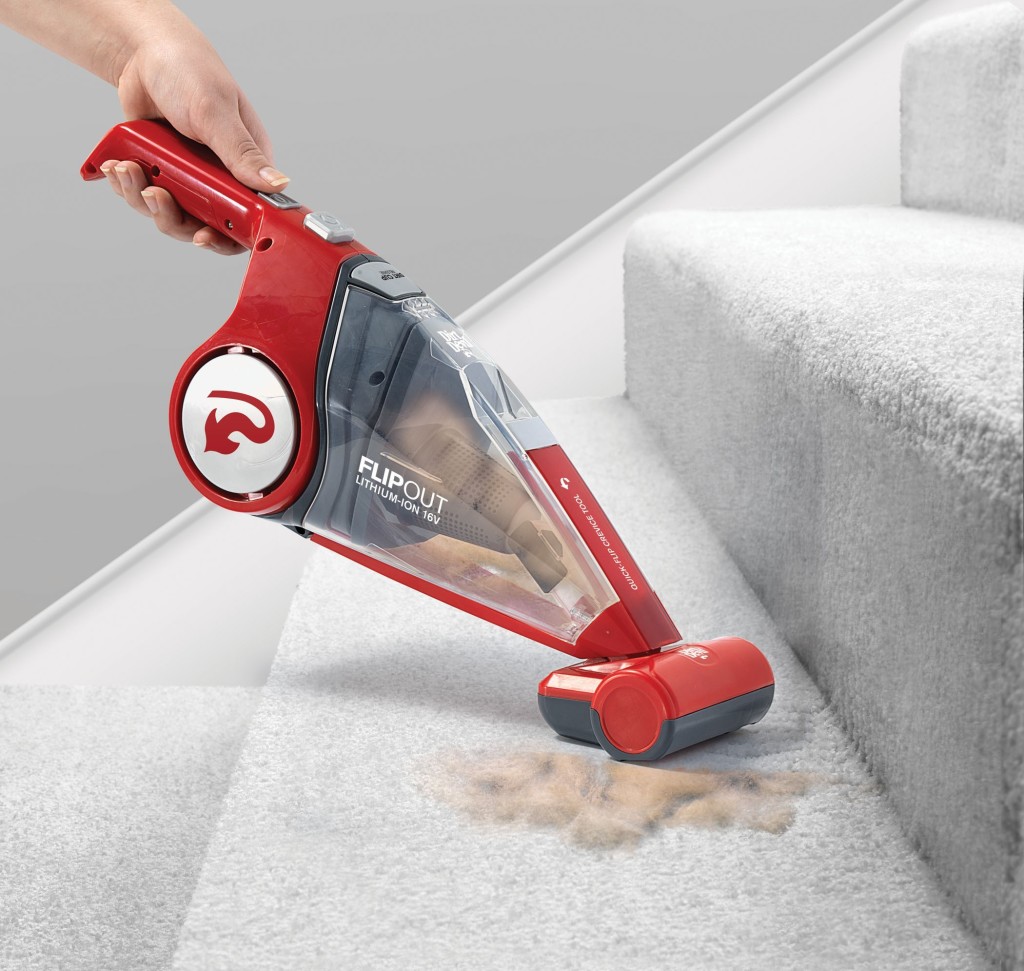 Performance
The Dirt Devil Flipout performs well. It has some serious sucking power, somewhat comparable to Dyson's handheld. Larger debris were no match for the Flipout. It has the ability not only to clean a lot of mess, but the debris canister also holds a lot of debris. Of course this means you don't need to empty it constantly.
The attachments are fairly easy to attach, and as already mentioned, the strong lithium battery gives you plenty of power and long-use on a single charge. Dirt Devil boasts that there "fade-free" lithium battery has a lot of "staying" power. What this means is that when you're low on battery, the Flipout maintains strong suction until it's completely out of juice. It doesn't weaken in power, which is what we've found in our test.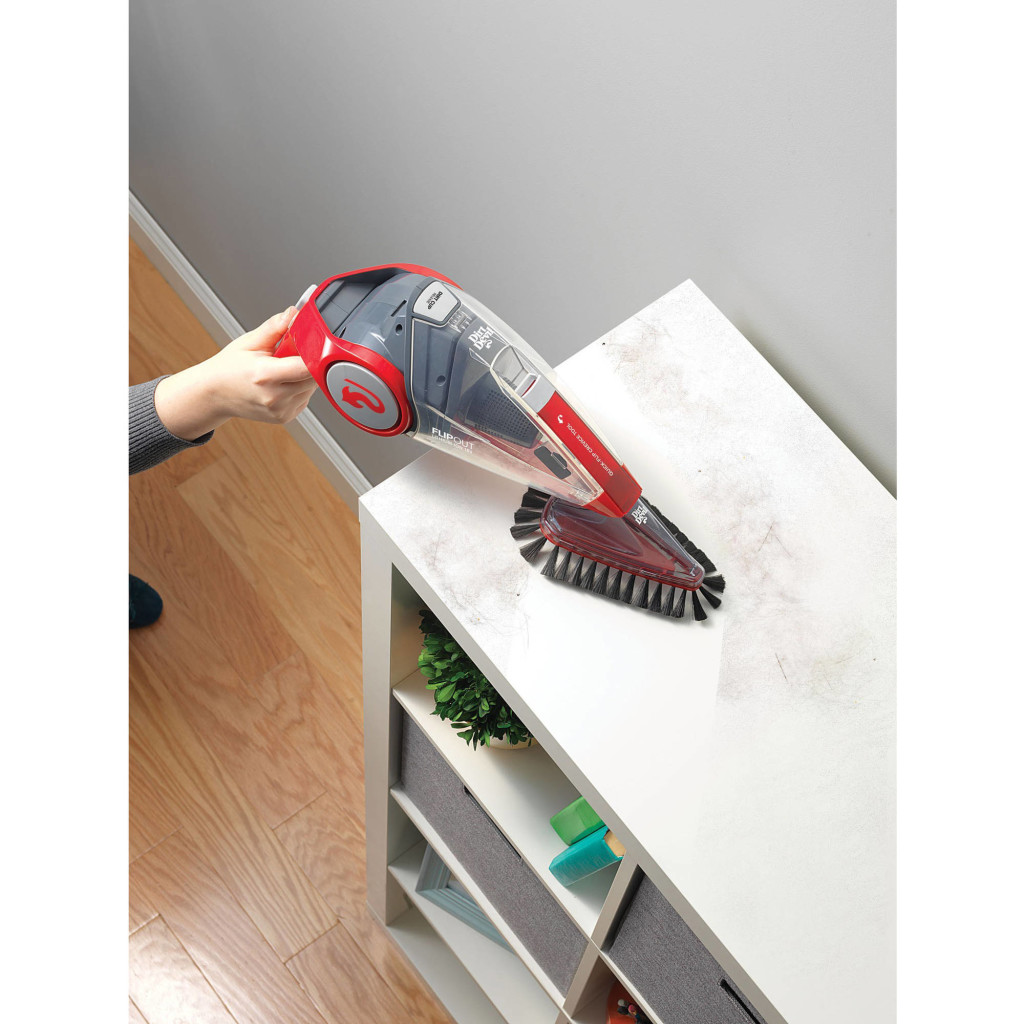 Bottom Line and Where to Buy
The Flipout, at $49.99, is a premium hand vac with a very affordable price. With power, versatility, an efficient 16-volt Lithium battery with continuous power, fast charge times, and a lightweight design that provides both form and function, the Dirt Devil Flipout is a winner. It's everything you need for small and medium-size cleanup tasks. Additionally, the three versatile cleaning tools provide a comprehensive solution for all of your cleaning needs.
You can purchase the Dirt Devil Flipout here.