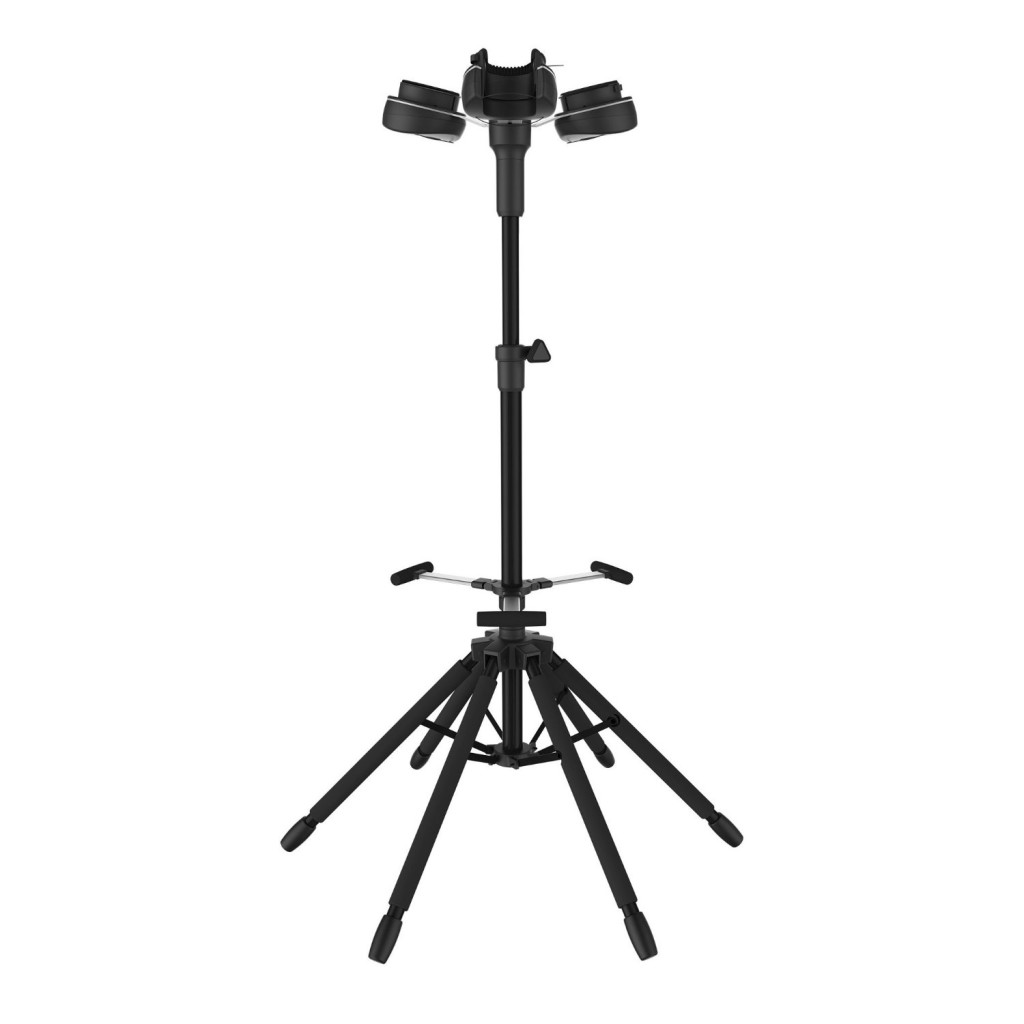 If you're a band member, and are in need of a multi-guitar stand, that is a stand that can accommodate more than 1 guitar, look no further than the new D&A HYDRA ($149) guitar stand, the company's latest product, which provides security and stability on and off the stage.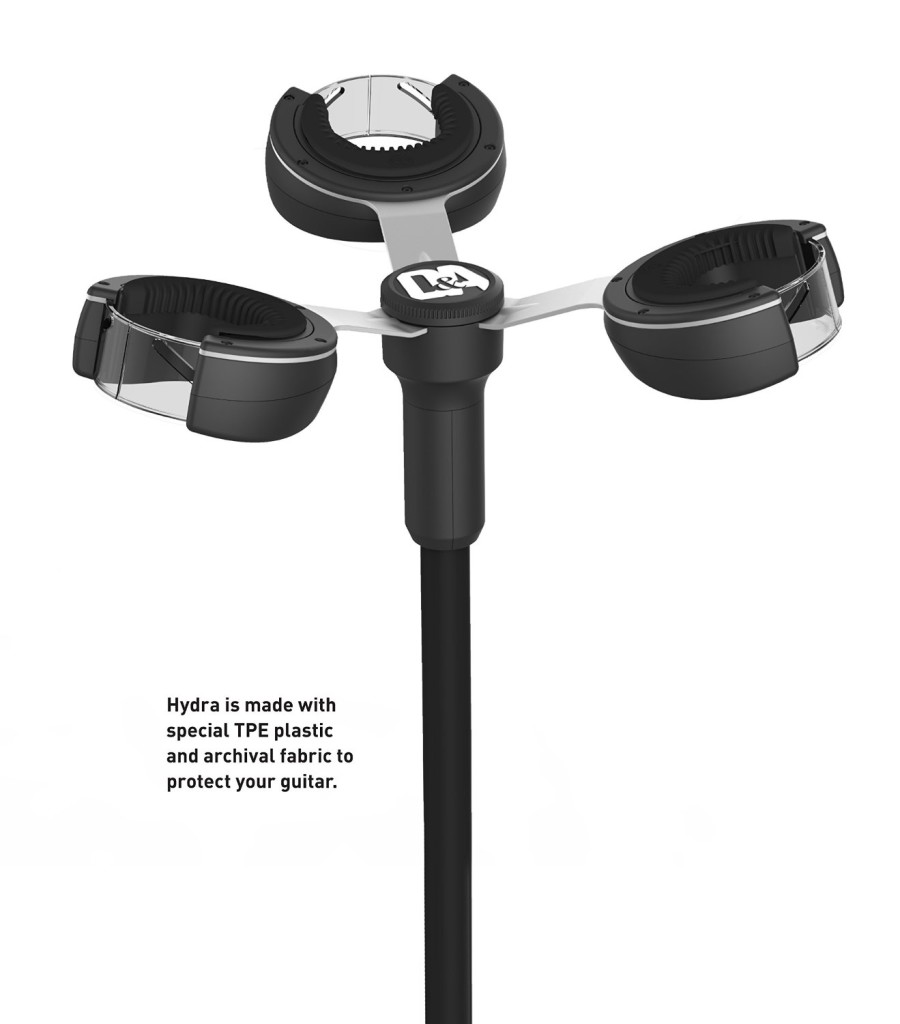 HYDRA Design
The HYDRA has six sturdy legs to keep it sturdy and in place, and it also includes three gravity-locking Headlock hangers that safely and efficiently grasp your guitar until you grab it. Additionally, the HYDRA folds up quickly for easy travel and storage.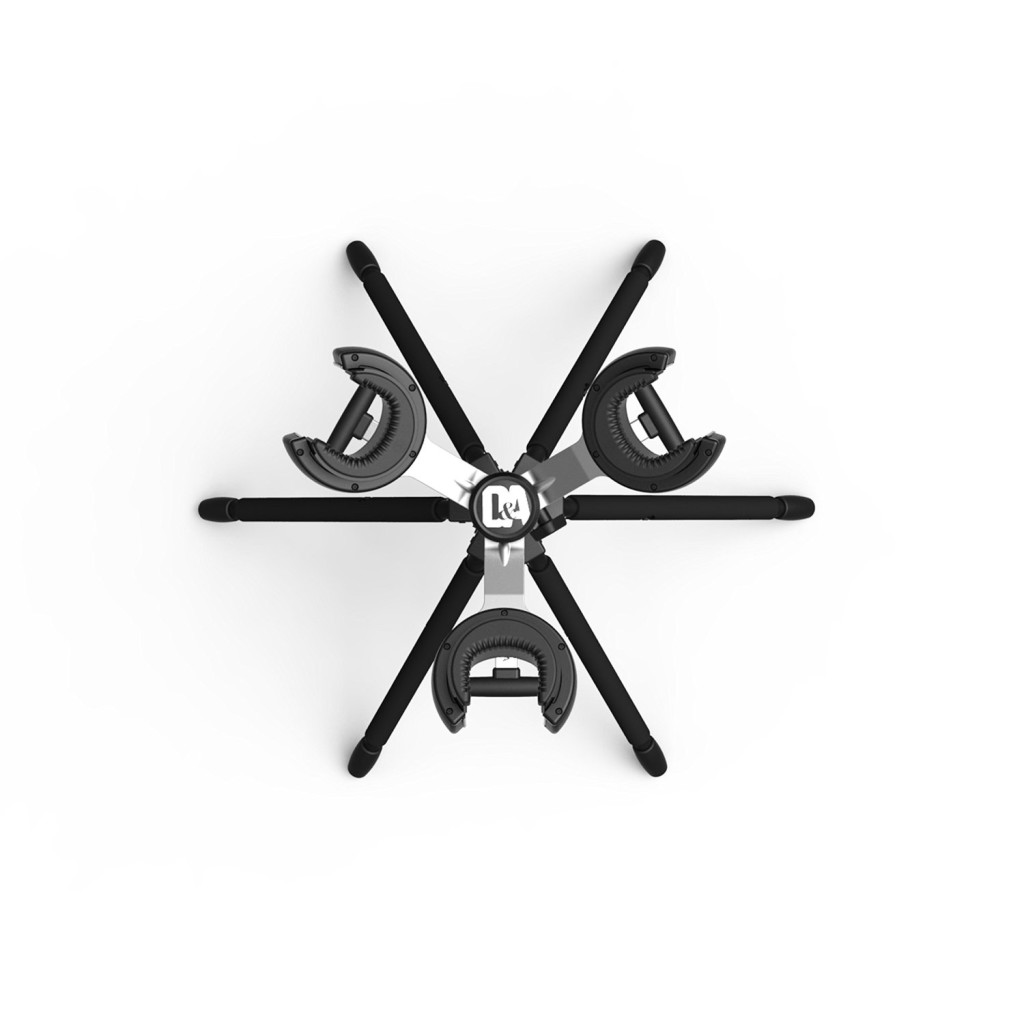 D&A Guitar Gear was formed by world renowned designer Ravi. K. Sawhney, and the HYDRA is the latest edition to the line, offering a gorgeous design, useful aesthetics, and an aircraft-quality build.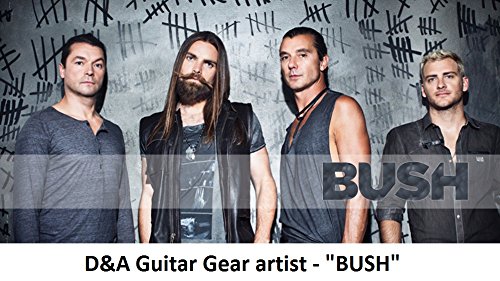 HYDRA is part of D&A's Starfish floor stand series. The Starfish series stands are known for their incredible amount of resistance to falling over from tilt, thanks to their 5-legged stance. The HYDRA ups the ante, offering a 6 legged stance, making it more stable than anything on the market.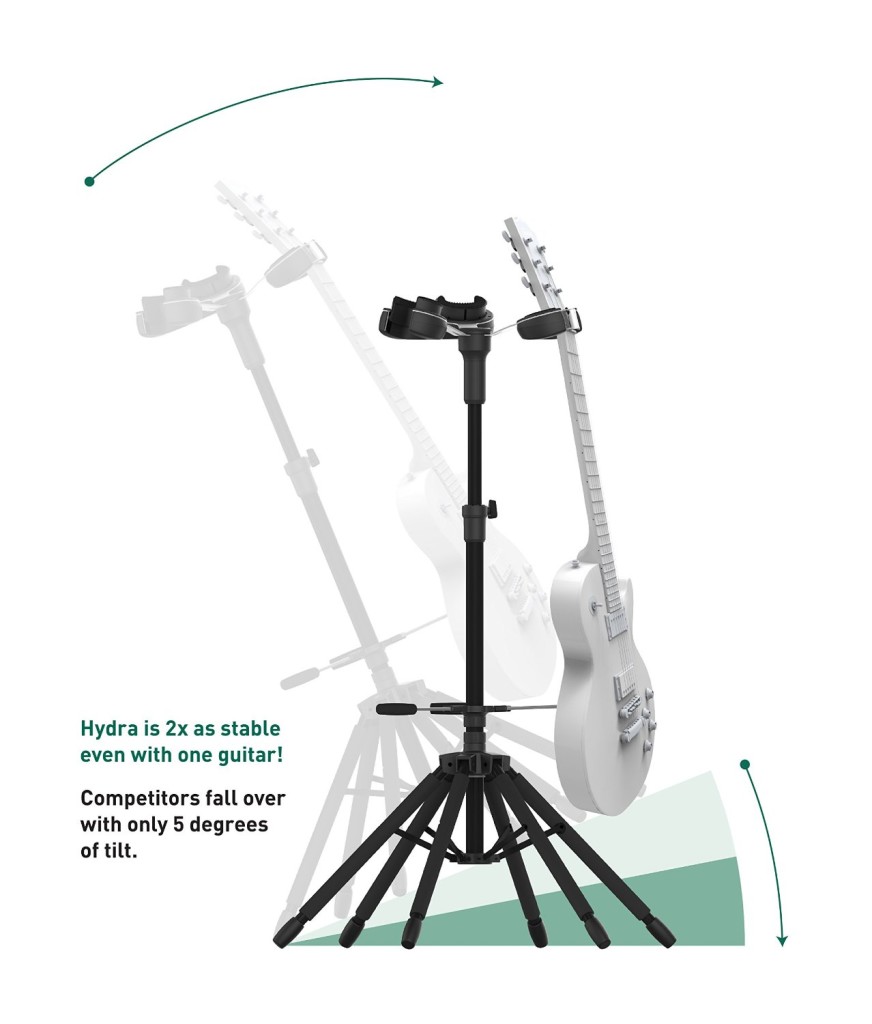 HYDRA Use and More Design Elements
The HYDRA is one of only a few attempts at making a full-size floor standing triple guitar stand, and man does it work. It is super sturdy, thanks to its 6 legs, and ironically, it's still sports a small footprint. So for the guitarist who has three guitars to stand, and doesn't have a lot of stage real estate, the HYDRA can house 3 guitars in the same space that it takes to house one guitar on a single guitar stand.
The triple gravity activated locking head uses TPE silicone plastic to line the yokes, and the headlock feature uses a clear type plastic gate that closes to lock when you apply the weight of a guitar into the yoke of the hanger. These locks are as reliable and sturdy as you can get.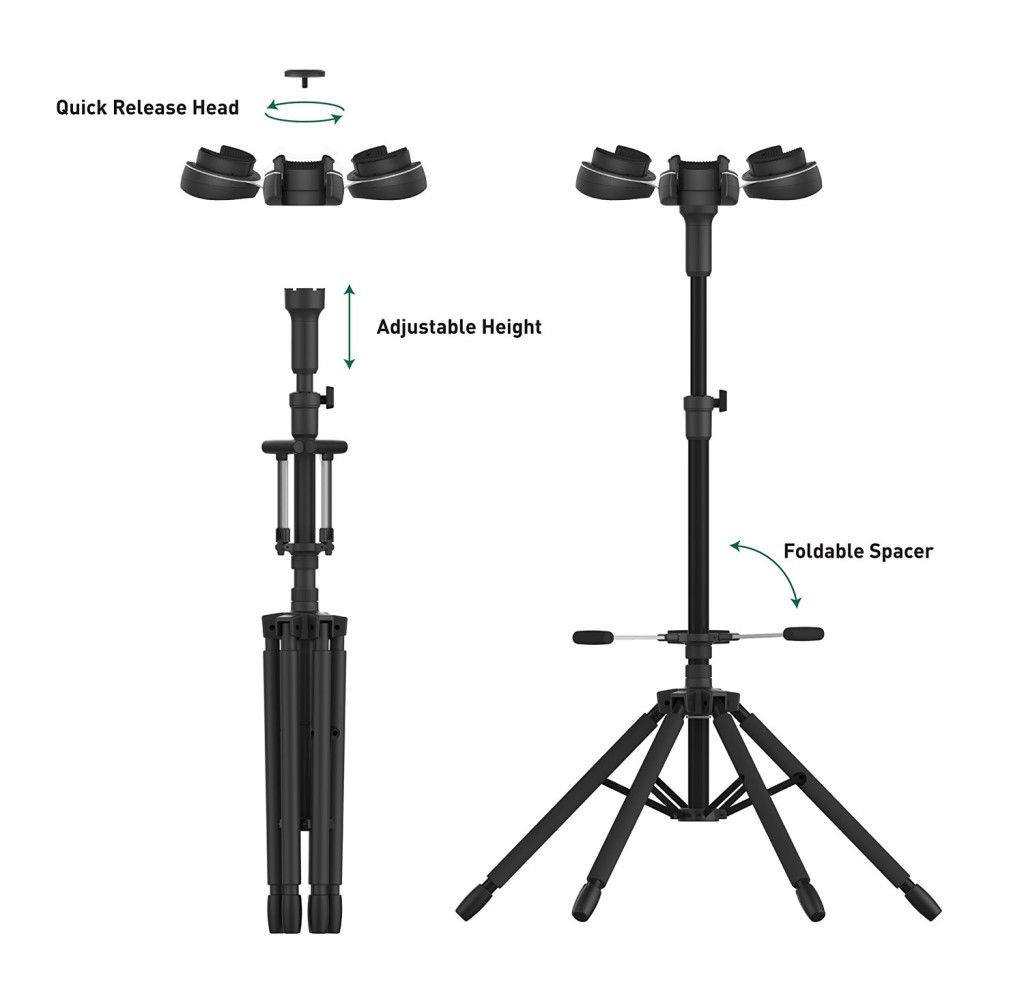 Finally, the HYDRA has an extendable telescoping center post that can accommodate any length of guitar. This telescopic center posts also compacts very nicely, further adding to the HYDRA's portability.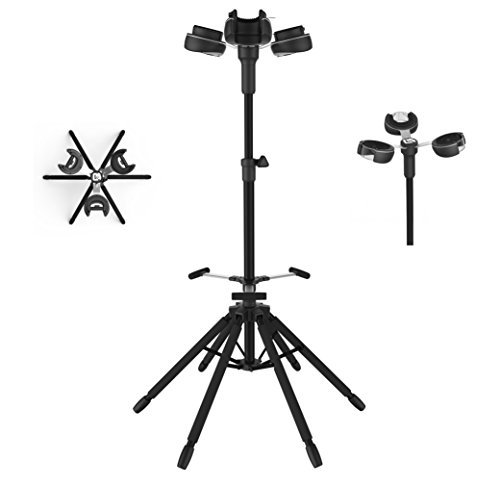 Bottom Line
The HYDRA is a long awaited addition to the already outstanding D&A lineup. When it comes to protecting your instrument, as well as top-drawer stability, there is nothing better than the HYDRA. Guitars simply do not topple over with this device. Add to that the fact that it's easy to set up, it's relatively light, it's simple to use and transport, AND….it holds 3 guitars in a small space, and you have a "best-in-show" instrument stand that will be with you for the long haul. Did we mention it has a lifetime guarantee?
You can purchase the new D&A HYDRA Guitar Stand for $149, and find more information here.