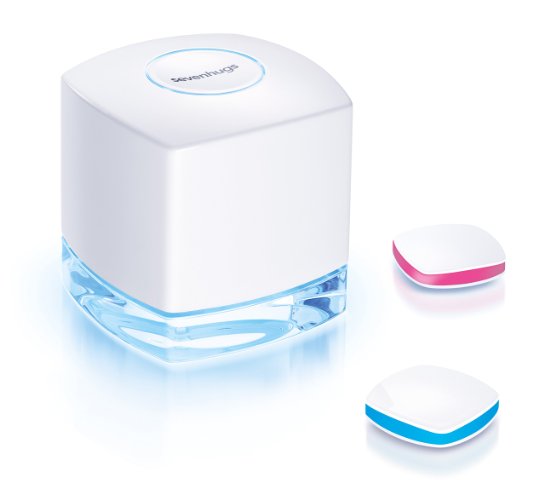 France-based Sevenhugs has just introduced HugOne, a new sleep tracking system designed not only for superior accuracy, but also designed to be used by multiple members of a family.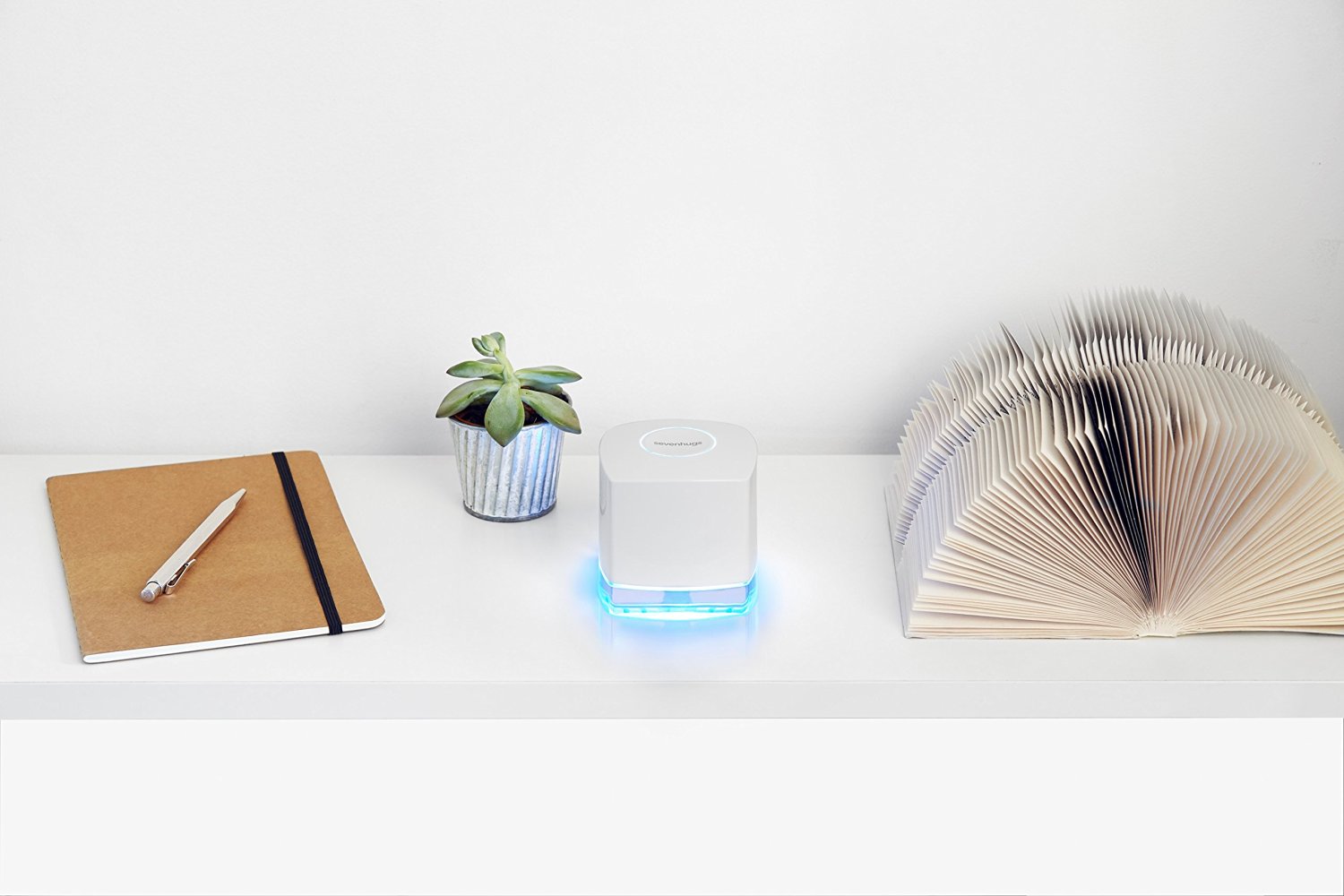 HugOne- How it works
I think we can all agree that sleep is key for a healthy life. If you're missing out on good sleep, it affects your overall health in a big way, both for adults and children.
As mentioned, the new HugOne produces very accurate information, thanks to its multiple sensors called minihugs. These minihugs can be placed in different bedrooms to track the sleep of multiple family members at the same time, and they gauge various environmental measurements such as temperature, humidity, VOCs (volatile organic compounds) in the air, and most importantly, sleep data.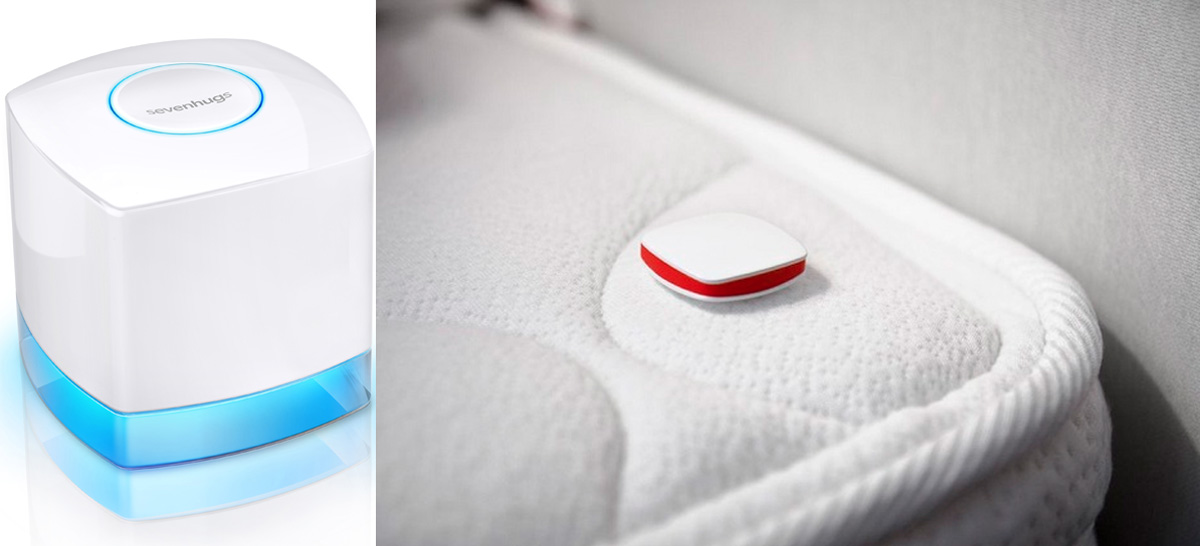 To use the minihugs, you simply place the tiny Sleep Sensor in one corner of the bed under the mattress cover, and sleep. You don't need to wear any electronics to bed, or synchronize or recharge anything for it to work.
The minihubs communicate with the central hub and the associated app, wirelessly, but there's a catch. Because it's been scientifically proven that many wireless devices, when in use, can disrupt sleep patterns and rhythms, Sevenhugs believes that minimizing wireless communications in the bedroom at night eliminates this harmful phenomenon.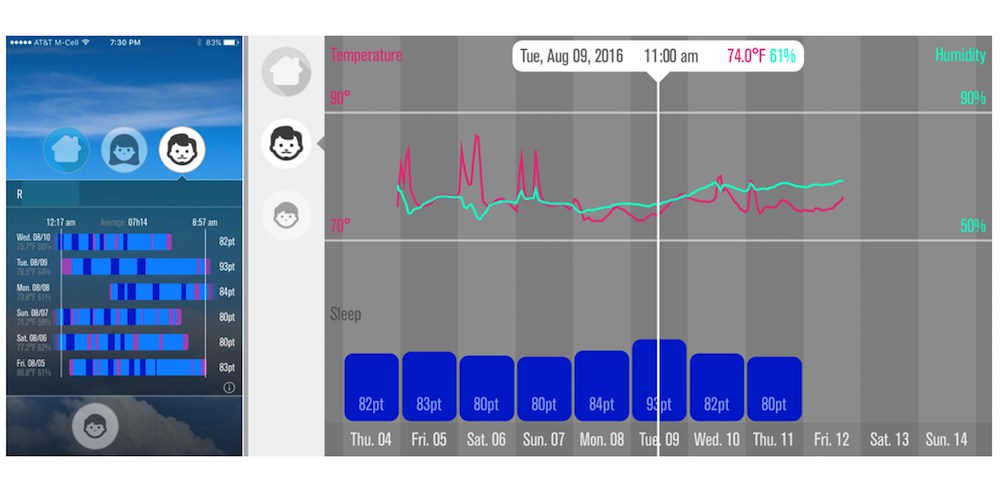 As a solution, each minihug records data overnight, but only transmits the data to its app after you get out of bed in the morning. The app then provides easy-to-read graphs from each minihug so you can get a complete analysis of sleep performance for the whole family.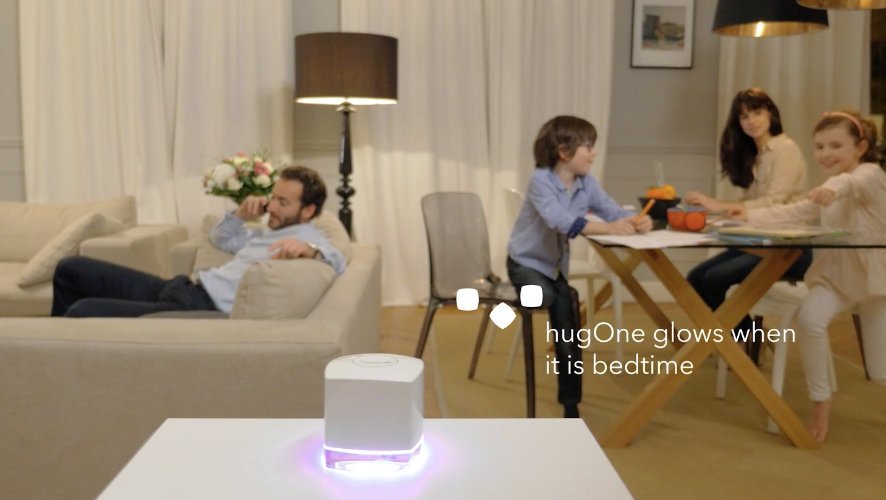 The Base
The HugOne base has two alert lights, one at the top and one at the bottom of the base, and it's intended to be placed anywhere other than a bedroom. You can set the bottom light to glow when a minihug detects restlessness during the night. The top light glows when humidity, temperature or VOCs reach a certain level.
These visual alerts are great for parents to see if their kids are sleeping well. They can also be used to see if children are escaping from their bed, or doing something else other than sleeping. For adults, the visual alerts can measure if environments are suitable for optimal sleeping.

Third Party Applications
HugOne is planning for its device to work with third party integration with other smart home devices. Sevenhugs has hinted at partnerships with Nest, Amazon and Philips Hue, among others. Such applications could include the ability to control your lights and thermostat to provide optimal sleeping environments. This is just one of many applications the company has planned for their HugOne system.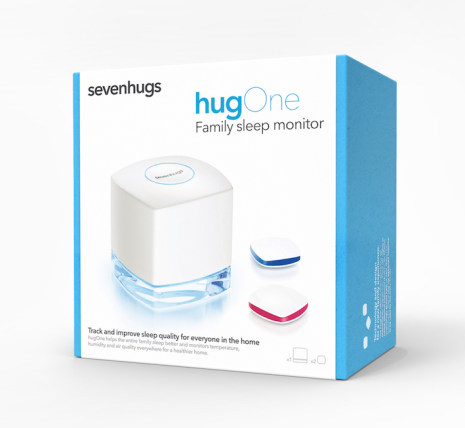 Bottom Line
The HugOne is a pretty cool idea. It offers a unique and advanced sleep tracking system for the whole family, which eventually will be able to integrate into your whole smart home. For now, the HugOne works well to get you and your family in a good sleeping environment, and measures what is right and what is less than optimal in terms of your sleep environment.
You can purchase the new hugOne with 2 miniHugs for $179.99 here.