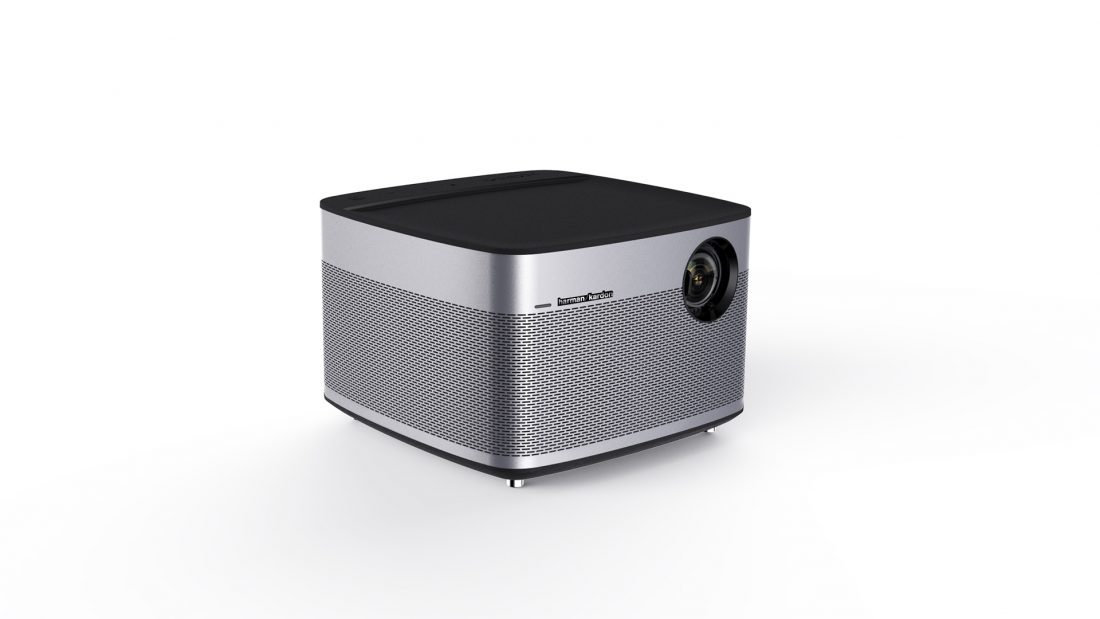 Chinese tech giant XGIMI recently launched its 4K compatible 300″ smart projector on the crowdfunding platform Indiegogo, the XGIMI H1.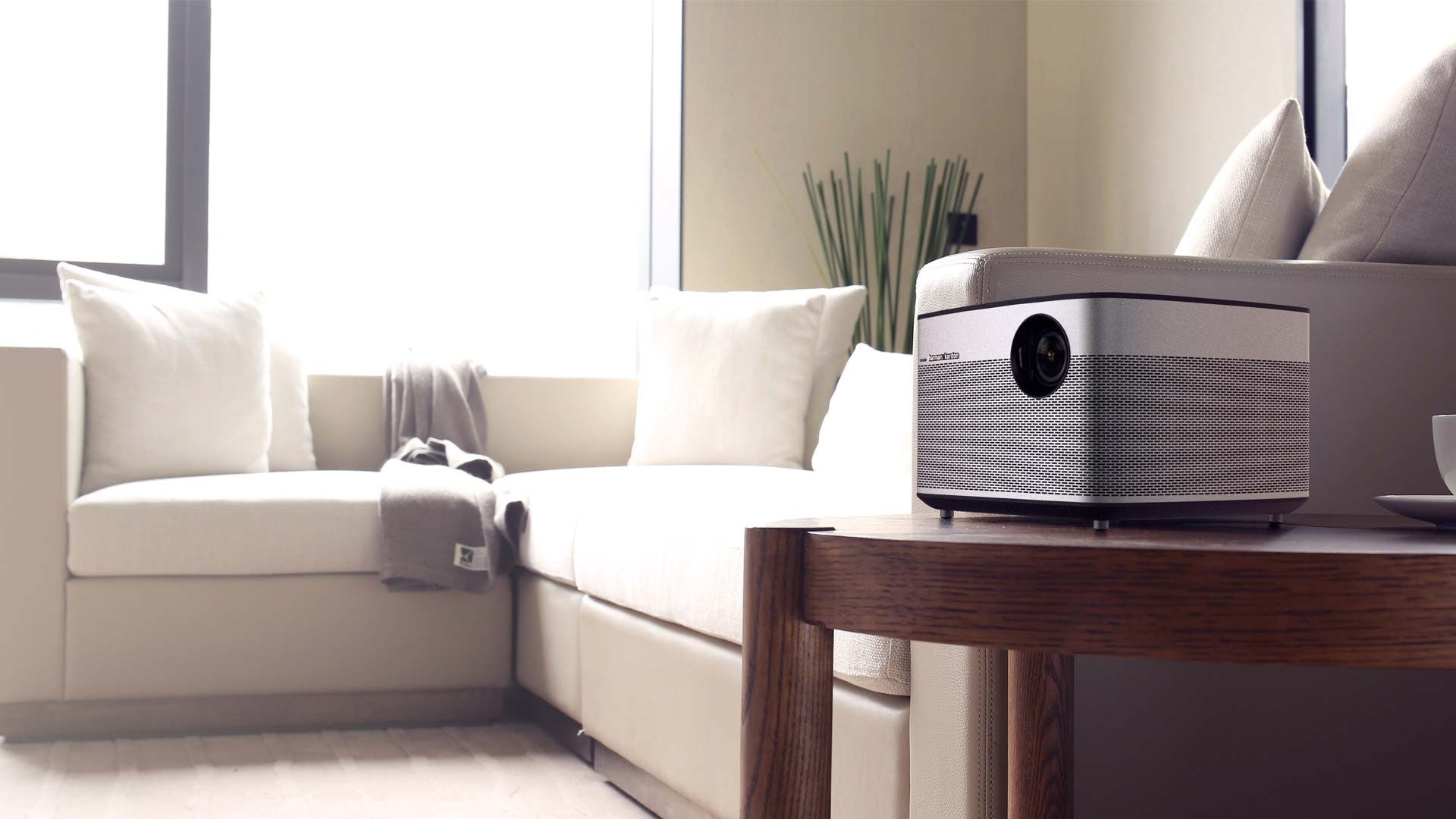 With the ability to view any 2D film in 3D via the projector and available to buy for less than $1000, H1 truly brings the future of cinema technology into everyone's home.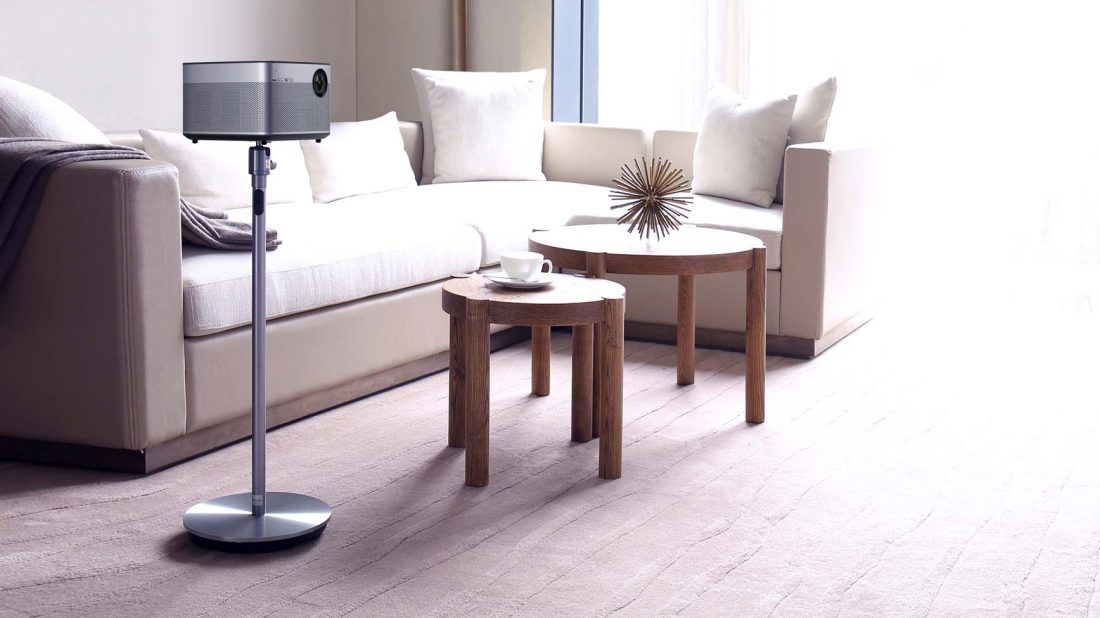 SAY GOODBYE TO LCD AS XGIMI UNVEILS 4K 300" SCREENLESS HOME CINEMA
XGIMI unveils Indiegogo campaign to mass produce sub $1,000 3D smart projector with Harman/Kardon sound
The future of home entertainment has arrived with XGIMI H1, the world's first sub $1,000 smart projector.
Already on-sale and well received by critics in Asia, XGIMI plans to launch the H1 in the USA in November. American families, gaming enthusiasts, movie buffs and sports fans can enjoy the benefits of a traditional connected TV, but in a super slick portable smart projector package.
With H1 every home or office can offer an immersive cinema experience thanks to exceptional HD image quality enhanced by a built-in Harman/Kardon sound system.
The Indiegogo crowdfunding campaign kicks off on the 27 September with a target of $100,000 to put the pioneering screenless technology into mass production.
XGIMI H1 HD image quality
See every detail with H1's 4K compatible image quality, while movies, games and presentations boast crystal clear HD images with 1080p resolution.
XGIMI's affordable technology brings the silver screen into the home with up to 300-inch HD display and 900-lumens brightness to combat external light sources.
Watch every film in 3D
No need to buy 3D movies to enjoy a captivating experience, advanced Active Shutter 3D technology means any 2D film can be watched in 3D.
Superior sound
H1 utilizes 45mm double speaker units from leading audio expert Harman/Kardon, which guarantees impressive sound reproduction. H1 can also connect and play music via Bluetooth to many devices including smartphones, tablets, MP3 Players and laptops.
Intelligent
The sleek, minimalist, silver exterior blends perfectly in any setting. The XGIMI app seamlessly connects H1 with devices to act as a remote control, stream and play content. H1 also comes with a Bluetooth-enabled remote control.
Easy set-up
Optical image correction means H1 doesn't have to beam straight onto a surface. Set up at an angle and let the vertical +/-30 degree and horizontal +/-30 degree keystone correction ensure optimal images from any angle.
Fast
H1 adopts the new 6A928 DPTV, which possesses powerful Cortex A17 framework, quad-core 1.75GHz CPU to ensure blistering performance.
Online
Connect to WiFi and immediately access popular apps or the internet. Download files and store locally in the 16GB drive for immediate access at the click of the remote or tap of the app.
Apoll Zhong, CEO, XGIMI says "XGIMI has reinvented the audio-visual experience so that everyone can enjoy a screenless cinema experience for an affordable price."
H1 will be available from Indiegogo InDemand, Amazon, eBay and the XGIMI online store with an RRP is $899.
For more details on the Indiegogo campaign visit https://www.indiegogo.com/projects/h1-immersive-home-theater-that-fits-in-your-hands–2#/
Specifications
Dimensions: 200 x 200 x 128mm

Weight: 2.1 kg

Lens: High light transmission coated lens

Speciality: 3D

Luminance (Brightness): 900 ANSI Lumens

Standard resolution: Full HD (1920×1080)

Compatible resolution: 2K/4K

Optical zoom: 1.1x

Keystone correction: Vertical: +35 degrees, horizontal: +30 degrees

Projection method: Forward/backward/hang from ceiling

CPU: Mstar 6A928 Cortex-A17 Quadcore 1.7GHz

Storage 16GB eMMC

GPU: Mali-760MP4

System: GUMI base on Android 5.1.1

RAM: 3GB DDR3

Mirroring display: Airplay/DLNA/Miracast

Input/output: 3.5mm speaker jack, USB 2.0, USB 3.0, Optical fiber port, Ethernet port, Power jack, HDMI 1, HDMI 2/ARC

Power: AC100-240V, 50/60Hz

WiFi

Bluetooth