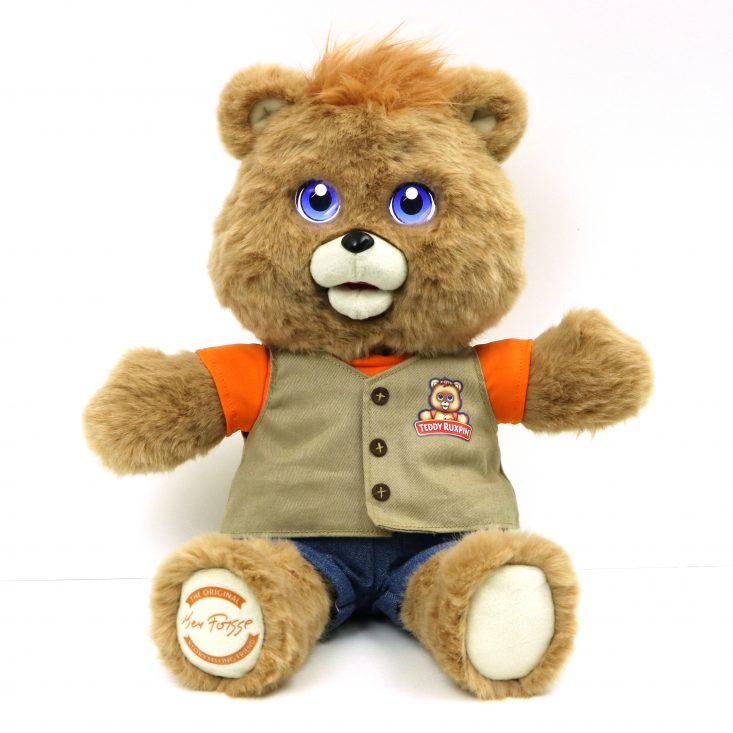 Do you remember the lovable toy, Teddy Ruxpin?  Well, the iconic, best-selling toy from the 1980s is back, and will be available in the Fall 2017.  The updated Ruxpin is bringing with it all the features and play pattern from the 80s, plus modern updates.
If you'll remember, the original toy allowed kids to listen to Teddy tell stories through a rear-loading cassette based system that was synced to the bear's speech pattern, and included a motorized mouth and eyes.  There were 60 original stories with 10-15 new stories released each year over a 5-year period.  Suffice it to say, it was a phenomenon and millions bought the toy over that period.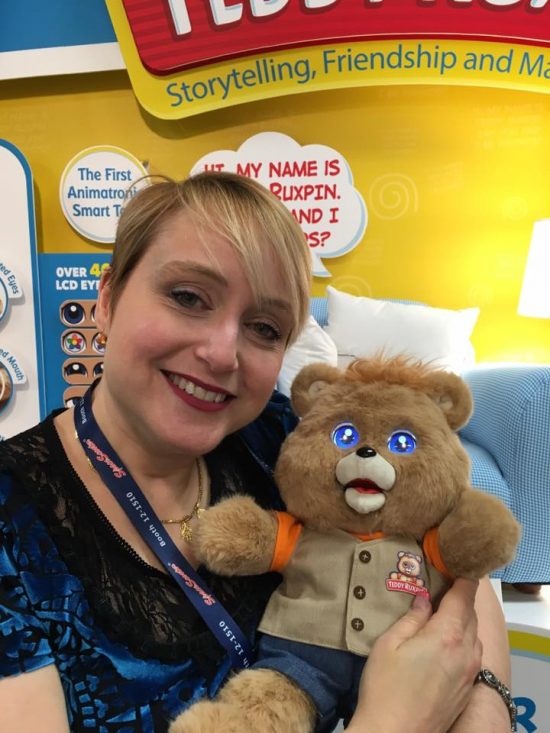 Teddy Ruxpin Today
So after a quarter of a century, Teddy Ruxpin by Wicked Cool Toys is back, and still has the core features including being able to read stories to the kids with a motorized mouth. But it gets better. In this new version, Ruxpin now has bluetooth technology, LCD eyes with over 40 animated expressions that are synched to the stories, touch sensors in the hands that allow the child to start, pause and fast-forward, and of course….an app. After all, what new wave device doesn't have an app these days to enhance its functionality.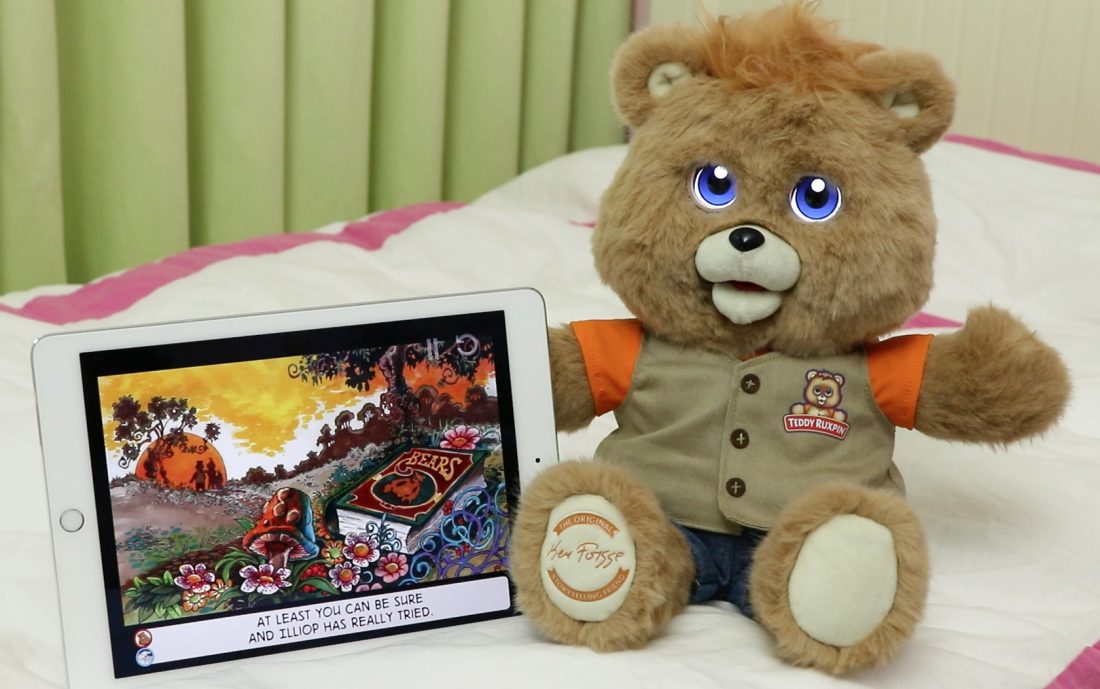 Modes of Play
There are 2 modes of play. You can play with or without the app, but the app is pretty damn cool, allowing you to read along to the story Teddy is telling on your smart device.  The app is in-sync with Teddy, flipping the pages as Teddy reads. Teddy has stories built-in, so children can take their beloved friend anywhere, anytime for story-time!
The new Teddy Ruxpin will be available in the Fall of next year, and it will sell for $99.99.
About Wicked Cool Toys
Founded in 2012, Wicked Cool Toys (Wicked Cool Toys LLC/WCT) is an emerging leader in play that creates, designs, manufactures and markets a diverse, innovative and fun portfolio of toys for all ages.  Wicked Cool Toys' portfolio includes Cabbage Patch Kids®, GSUSA® (Girl Scouts), Teddy Ruxpin, MasterChef Junior, WWE®, Wild Kratts, Teenage Mutant Ninja Turtles®, Blaze, Shimmer and Shine, Xtreme Cycle, Cat Paw, My Girl's Dollhouse and Vrüm.  WCT's Girl Scouts Cookie Oven was a 2016 Girl Toy of the Year (TOTY) nominee and top pick on every major retailers' 2015 holiday list, including, Walmart, Toys "R" Us, Amazon and Target.  WCT was also selected by industry peers as a Kidscreen Hot50 Company in the Licensing category for 2015! Visit www.wickedcooltoys.com and follow the Company on both Facebook, Instagram, and Twitter.  www.facebook.com/wickedcooltoys      @wickedcooltoys